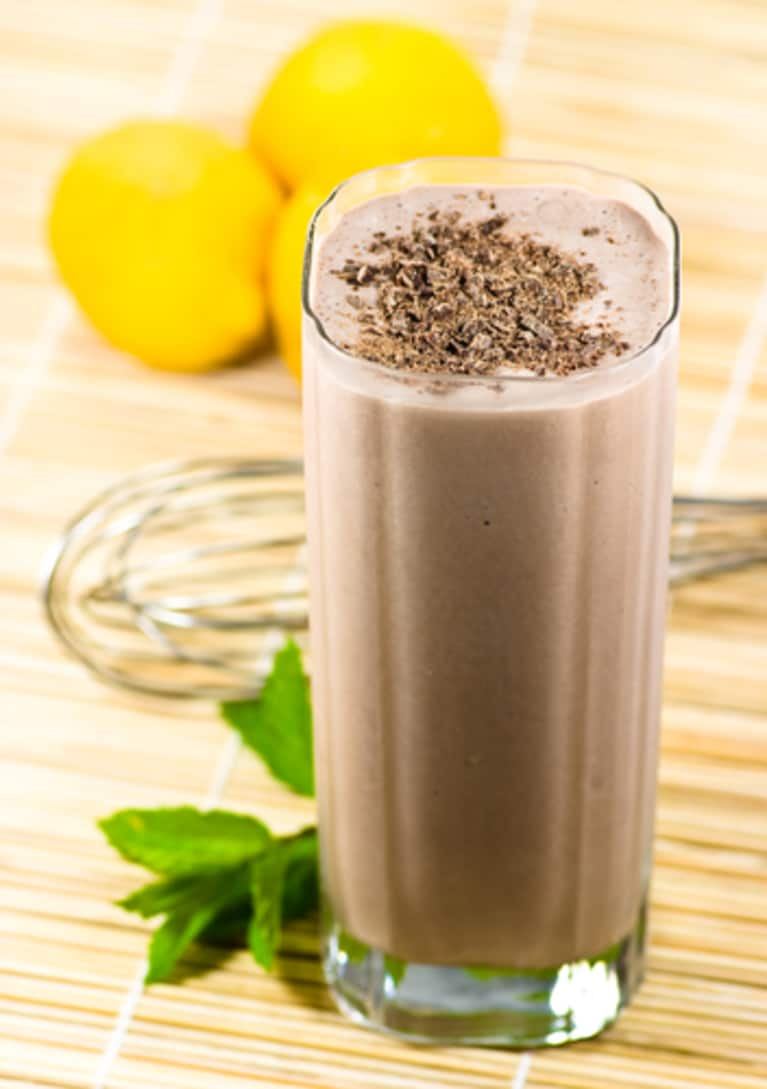 Who doesn't enjoy having energy? When we feel good and have energy, we're able to face life's challenges head on, which was my inspiration for creating the Maca Moxie Smoothie.
Maca is a root vegetable grown in the central Andes. It offers many benefits, including increased energy, enhanced libido, and improved stress tolerance, according to a recent study. Dried maca is also high in protein, unsaturated fatty acids, amino acids, vitamin C, potassium, phosphorus, calcium, magnesium, zinc and plant sterols.
The Maca Moxie Smoothie contains other healthy ingredients as well. Cocoa powder is high in protective antioxidants and contains fiber. For an extra kick of fiber, I add psyllium husk. Finally, as with most of my smoothies, I like to add ground chia seed for a little blast of omega 3.
Ingredients
I recommend using organic versions of all items listed.
12 oz. unsweetened almond milk
1 tbsp psyllium husk
1 tbsp pure cocoa powder
1 tbsp ground chia seed
1 tsp maca powder
1 small banana (sliced and frozen)
3 ice cubs
Directions
Place all ingredients in blender and blend until smooth.
Serve immediately. Makes one serving. Enjoy!
Tips
Be sure not to add too much Maca powder or it will give your smoothie an odd flavor. One teaspoon will do it!
To help ensure freshness, it's best to purchase whole chia seeds and grind them in a coffee grinder prior adding to the smoothie. If you use a high performance blender such as a Vitamix, just add whole seeds and blend away!
If smoothies are not your thing, maca powder may be easily added to other foods.
As with any herb, speak with your physician or a qualified professional to determine if maca root is appropriate for you.