3 Tips to Love the Skin You're In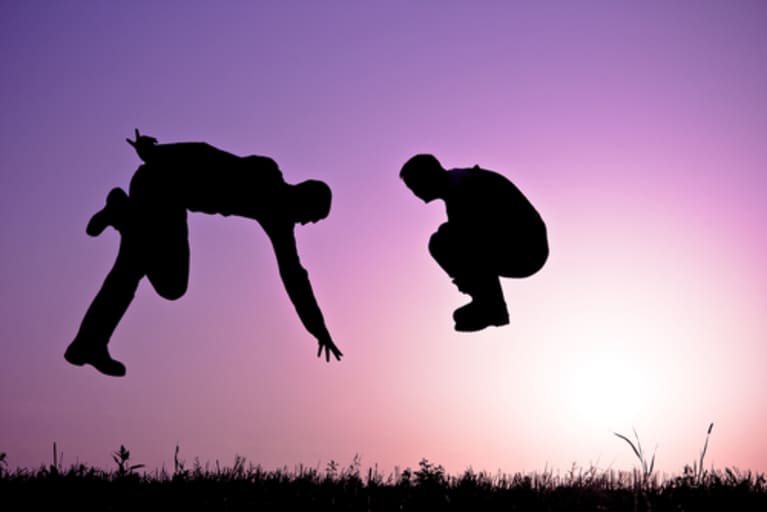 When I was a junior in college, one of my assignments was to read The Ultimate Athlete by George Leonard. This was my first real introduction to how the mind affects the body.
Since then, I've been on a quest to gain a deeper knowledge of the subject. After receiving my MA in Counseling-Dance/Movement Therapy, I still wanted more info on body/mind work and found it interesting to study how our thinking affects the healing of the body.
One of the biggest body/mind issues these days is eating and weight loss. Obesity, diabetes, and heart disease are all influenced by diet, but what about our thoughts? Those, too, can influence our size.
The idea behind focusing on the mind-body connection is that our health is determined by more than just what's happening in our mouths and in our bodies; it's about what's going on in our minds.
Here are three simple tips to getting a better handle on your health.
1. Love What you Eat. 
Get real about what you eat. Being honest opens the door to better habits. I am a Southern girl, and I like rice and gravy. Trying to totally remove it from my diet wasn't easy, so I just changed my rice and gravy ingredients. A wild rice blend with a nice cremini and shitake mushroom gravy is sooo awesome! I still eat what I love but just changed it a bit for the better.
2. Accept Your size! 
Not everybody is meant to be a size 4. I remember in college there was a young woman on campus who exemplified what it meant to be a BBW (Big Beautiful Woman).
She wore clothes that accentuated her shape--not too tight, but not too big. Everything fit well and she presented herself as being unapologetic for who she was and what her size was. Don't let anyone convince you that you should be anything but your current size if you are happy with who you are.
3. Get Clear On Your Motivation. 
Know who you are doing it for, what you want to achieve, and why you want to do it. If your motives are for anything other than your own personal benefit, then you may need to rethink what you are doing. Changing for a partner, because you want to fit in with folks who snicker about how you look, or hoping to squeeze into a dress for a reunion may lead to only temporary results. Love yourself enough to get clear on the intent behind your actions.
When we become honest about ourselves and love our flaws, all our paths to better health become clearer. Understanding how our mind plays a part in our wellness is truly a key to overall wellbeing.