Why Meditation Is Easier Than You Think
October 9, 2012 — 22:44 PM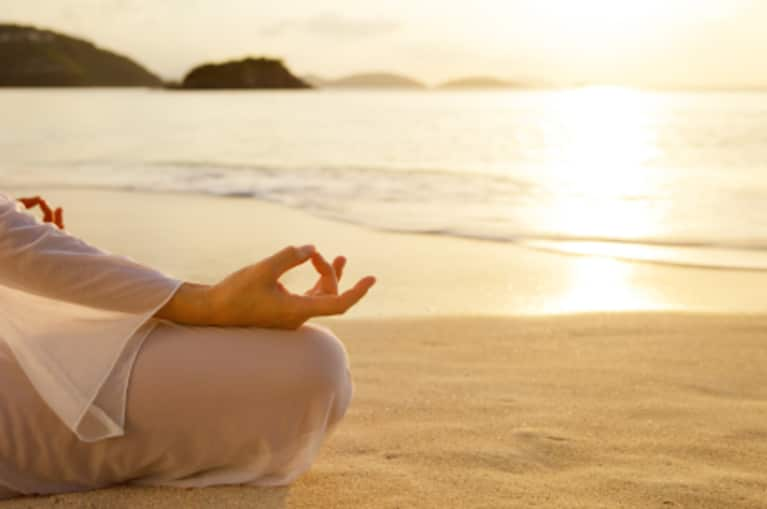 Recently, I've been committed to learning how to meditate. I'm realizing that there's no one right way. It's about finding the method that allows you to sit still and silently for an extended period of time.
During meditation, we fully connect to ourselves in a calm, peaceful, non-excited state that--when applied to everyday life--helps us react in ways that are balanced and stable.
With this practice, it becomes easier to let things go, to love where you are, and to have less anxiety about the future. The ego loses its power and a strong sense of gratitude takes over. Also, it puts your subconscious mind at rest, so it helps you sleep.
You only need to know a few things before you give it a try:
Get comfortable. 
Find a position in which your body is relaxed. If you have an itch, scratch it. If you want to move your leg, move it. Just chill and don't worry about anything.
Let yourself get lost. 
In sounds, in physical feelings, mantras, thoughts, dream. Whatever comes up, just go with it. Let it all pass through without concern that it's something negative.
Release all judgment. 
Accept and embrace every thought, idea, image, fear, belief, and dream. It's all good.
Have faith that you're meditating. 
It's working, just trust the process. You'll notice the difference outside of your meditation.
Breathe.
Every so often, pay attention to the cadence and just feel it. Let it slow you down and bring you back into the focus of the moment.
Enjoy. Because it feels good!