5 Easy Ways to Bring a Healthy Lunch to Work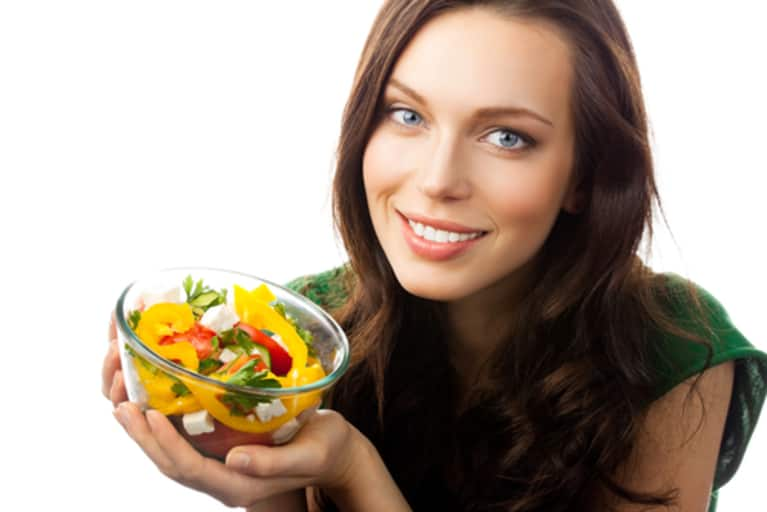 You're at your desk when it hits you: hunger. Your stomach growls. A glance at the clock tells you it's past lunchtime. All those promises to get on a healthy track are tossed aside as you rush out to gobble up whatever you find nearby. As indigestion sets in, you berate yourself and vow that you WILL find time to make a healthy lunch…tomorrow.
Sound familiar?
It's time to break the cycle.
Here are five easy ways to pack a lunch that is full of nutrition, and quick and easy to make.
1. Blend it
Whizz up an easy and delicious lunch in your blender. A green smoothie will give you greater energy and glowing skin. So not only are you getting more done, you are looking good while doing it.
2. Bottle it
Get a large jar, pour in your fave salad dressing and layer with chopped veggies, fruits, nuts and seeds. You could even toss in leftovers from your dinner. Save room for your leafy greens on top, well away from the wilting power of the dressing.
When it's lunchtime, turn over your sealed jar and shake. Voila! Fresh salad instantly!
3. Roll it
Too busy to fork through a field of greens?
Pack a wrap and roll a salad into a delicious and easy-to-eat meal. My personal favorites are nori (the same edible seaweed used for sushi rolls) or spinach wraps. Your local grocery store should have plenty of options in the natural/organic section.
4. Bag it
Mini bags of snacks you can munch on throughout the day will keep your blood sugar from crashing and help you avoid the mid-afternoon cravings for sweets.
Bite-size carrots and celery will keep you crunching. Try medjool dates stuffed with almond butter for a sweet treat that's just as delicious a cupcake, but way healthier.
5. Buddy it
Got a friend at work who keeps harping on getting healthy, too?
Buddy up and split the lunch prep. Making any of these lunches for two is as easy as making it for one, so why not each take on the task of bringing in lunch two days a week? You get two days off each week from worrying about lunch and a partner in health.
On the fifth day, you can each bring in something to share.
Sounds like a delicious solution!