5 Ways to Know You're Normal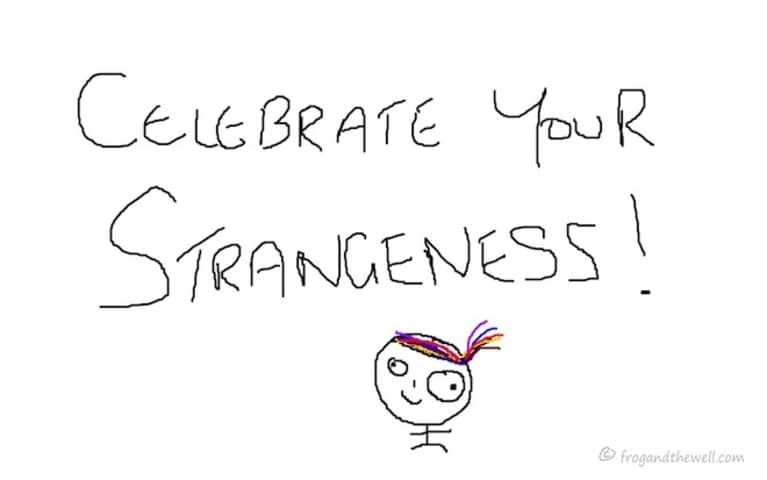 We spend so much time comparing ourselves to others and trying to live up to society's expectation of what is normal and in doing so we end up feeling quite inadequate. So what is normal anyway?
So here's five points to see if you fit the bill:
1. You can cry. Whether it's watching a tear-jerking film or when you have been deeply hurt. Crying is a vital way of releasing emotion and making sure it travels through you and doesn't get caught up and blocked somewhere only to cause more pain later on.
2. You're a little eccentric or strange. Being conformable with yourself is sign of a healthy self image but as long as you're not using it to 'show off' or impress others. People can spot a try hard from a mile away.
3. You dance badly and you don't care. Self expression and creative expression are all important healthy ways of being human. Don't get hung up on how well you dance or draw, or paint or write, just do it and feel how good it is to express yourself.
4. You enjoy hugging people, whether male or female. A hug is a way of connecting to someone's soul and to realise that we really all are connected.
5. You have a disability, mental illness, mental disability, you've still got issues about your mother from when you were six, you wear glasses, you don't wear glasses... I think you get the picture.
For you and you alone, you are normal, you are just fine the way you are. Life throws up sets of challenges that we have to face and it's up to us to face them or not face them. We can do healthy comparisons with other people, but when we start to reduce our own self worth in the process then it's time to set back and say "I'm normal just the way I am". When we stop resisting who or what we are, then life flows much easier.