The T-Mobile Induced Aneurism and the Yoga That Relieved It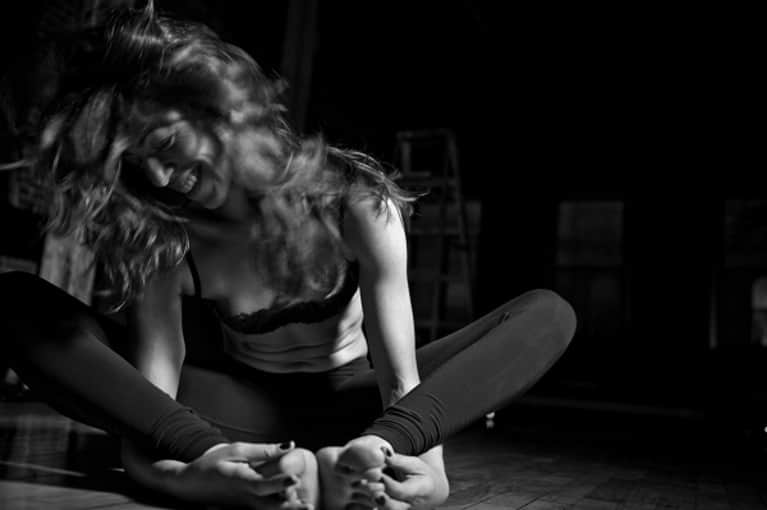 I am not going to lie – there are certain companies' customer service centers that get under my skin. T-Mobile being top of the list. This acceptance – hate – acceptance goes many year back, so far back in fact that last fall I decided to wash the slate clean, take a deep ole yoga style breath and pretend to Zen about their service, incorrect billing, and of course the blackberry I still have (yes, I know.) Until today.
It all started a week ago whilst in London teaching for the Olympics and at my fab regular studios there. Either I lost my phone, or someone took it out of my bag, or something, but it was no longer mine. I called T-Mobile from a friend's line and asked them to cut the account so whoever had it would not rack up charges. I also filed a claim, arranged for shipping of a new phone, and repeated my phone number, social security number, and shipping address at least nineteen times each. Thirty-nine minutes and no raised voices. Not so bad. Maybe the months of T-Mobile Zen were karmically paying off.
That evening I checked online and see that agent did not actually pause my account, letting the miscellaneous London hoodlum rack up a $60 bill in just a few hours, and also did not actually process the claim. Big breath. Call back. Forty-two minutes. Claim officially processed, payment taken (I mean, really), just my personal line closed. New device confirmed for delivery Tuesday morning.
Now back in NYC, I decided to take my own advice and use the lack of phone and mobile device as a mini-break, thus postponing the pick up at the UPS store until Wednesday morning. Wednesday Morning, no delivery from T-Mobile. Wednesday afternoon, no delivery. I run to the restaurant downstairs and ask to use their landline to call my favorite company - turns out they called me to let me know they mistyped the zip code  and thus didn't send the phone. The catch – they called me on the same number they put a stop on. "How could you call me on a number that is in your system deactivated?," I ask.  "Oh well miss we don't check that before we call." Aneurism seed planted.
Seventy–six minutes and one glass of Pellegrino with lemon later I head back upstairs. Ok, no biggie. I'll go another three days without a phone. Three days later, no phone. I look online and see that they delivered it to a wrong address. Onset of aneurism. Back down to my friendly neighborhood restaurant. Exactly two hours and one pasta and two Pellegrinos later (in the T-Mobile hold time they fed and turned countless tables), I emerge, no phone, no prospect of a phone without buying one and a new contract, and with the new knowledge that they accidently also had shut off my business phone line for over a week. Awesome.
I am going to end this part of the story here, because really, I am sure we have all been there, and as we know it goes on and on and on, with visits to half the T-Mobile stores in the city. But needless to say, hours and days and weeks later, i.e. earlier today, I was definitely fuming. I broke my Zen for customer service and likely planted hundreds of seeds for future heinousness. But in that, I re-learned a valuable lesson. Yoga works.
After thanking my restaurant officemates, I threw on a pair of kicks, grabbed my iPod and went for a long, long, NYC walk. Twenty blocks in and admits a streak of fast food restaurants I noticed I was calmer, almost just ever so slightly floating. I had taken myself through the grit and into some sort of bubble. Was it the beats? Was it some sort of hidden desire to go back to 1993 and 'smart' phoneless?Or, maybe, just maybe, was it the fact that I let athletic motion, breath, and music calm me down? Was I implementing yoga without realizing it?
When I do and teach yoga, I create a precise, tailored combination of yoga asana, breath, mental work, and music to help take students to another place. Not to a deserted island away from life's realities, but to a place where they can see what is going on with a renewed perspective, a new perspective, one perhaps more positive and less angst-filled. The combination in my yoga technique is based on traditional yoga's use of asana, breath work, meditation, and nada, or sound. In this way I try and create a moving meditation for my students on the mat, one that hopefully carries over to the streets. I firmly believe that with a thorough and intense physical, philosophical, and musical yoga practice, you start to find YOU, inside YOU. You can deconstruct who you think YOU are and reconstruct who YOU are to be. You can teach yourself to heal yourself, so you can heal the rest. On the mat and on the streets.
Today I put my practice and my career where my mouth is. I let the daily yoga on the mat take transform me in the streets. It sincerely healed my T-Mobile aneurism, and made me realize just how banal the problem truly is. It put the issue, and more importantly, my mind and perception, back in perspective. The yoga worked, just as it should.
So next time you are about to explode, to think about taking your practice to the streets. That is where it is meant to be perfected for, anyways. I mean, if you don't try to take it off the mat, what's the point?