How Yoga Heals Brain Injury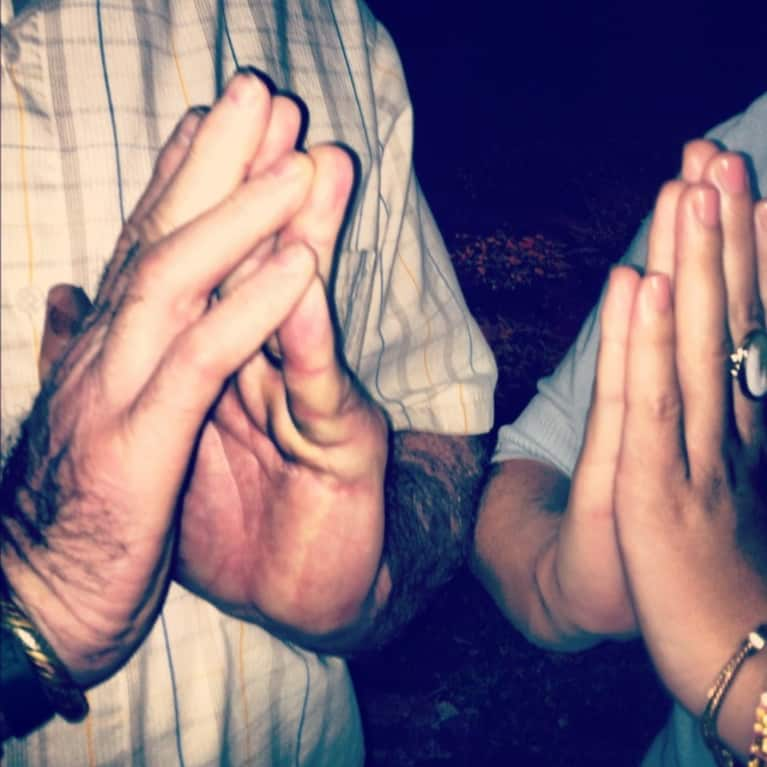 For months, my father has struggled with basic yoga poses—he couldn't conceive of how to move his body into downward dog, much less exert the concentration required to hold it.
He has a brain injury. His personality took the biggest blow in that car accident back in 1996, and now we all struggle with his severe cognitive, emotional and behavioral deficits.
Everything in his life requires a prompt, a list, a plead.
We are constantly reminding him to be more patient, more compassionate, more aware, less compulsive, less demanding, less angry. We're forever wading through the muck of challenges that come with his not being able to drive, work, or balance a bank account. For 17 years, we've oscillated between failure and semi-success when it comes to finding pieces of the "old John."
And then came yoga. Finally, with a certification under my belt—proof that I knew what the hell I was doing moving around a brain-injured man who moved like cement—the right parties had given me permission to teach my father yoga.
I am witness to an incredible transformation. He takes to yoga with an enthusiasm that I had thought had long since died in him. His pranic energy has moved from static to dynamic, unearthing hints of identity, motivation, and purpose.
The more yoga my dad practices, the more his patience evolves. I see it in his tadasana. He takes his time. He's memorized the cues. I say nothing, but watch as he moves his body in space as if he could hear my words, one cue after the other. His prayer palms fold together last.
But they don't fold together like mine do, and when I look at his hands, I want to flatten out his mangled and mismatched fingers and push them together, so that his prayer palms look like my own, each finger pad meeting the other and elbows jutting perfectly away from his midline.
I take a breath. I can't do that. This is my father's tadasana, where his hands are.
I am teaching him. He is teaching me. The union of yoga at its finest.