How to Talk to Yourself When You're Freaking Out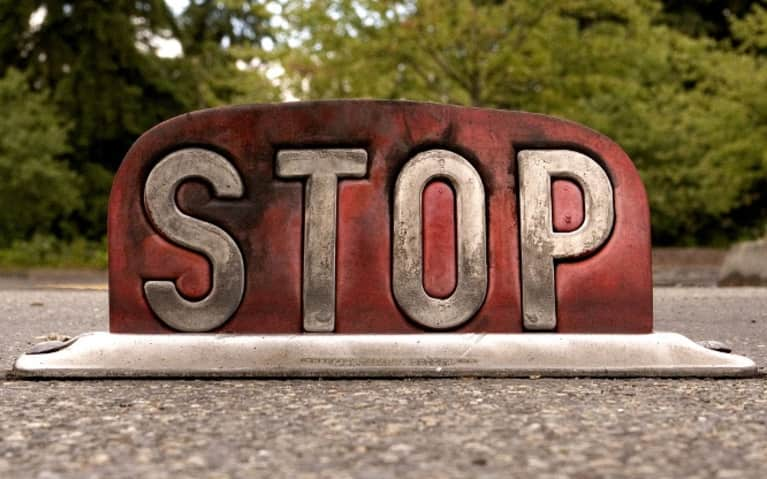 Last Saturday was my final Moksha yoga class after purchasing a one-month trial. I struggle with flexibility and well, breathing, so I thought it would be good for me.
As predicted, hot yoga is complete torture. But that night, I went in telling myself that I'd stay for the entire hour and be completely present, no matter how hot, uncomfortable, and claustrophobic I felt.
After about twenty minutes, the invisible hands were once again wrapped around my throat. Sweat was dripping down my nostril, my blood sugar took a nose dive, and all I could think about was the cold watermelon waiting for me in my fridge and when I could check all my social media messages. Once I allowed myself to swim in my thoughts, inner conflict kicked in like a turbo booster.
Just go. Who cares? What's the big deal? This is miserable. Trader Joe's is right next door and you can get your favorite chocolate covered banana bites to go with the cold watermelon.
Versus:
You can do this. You promised yourself you would finish. You never finish anything! Don't be the old you. 
It wasn't until I told myself to lean into it that it became easier. I convinced myself I liked it, that I wanted more. I saw it as a challenge instead of a chore. I thought less and focused more on the movements and my breathing.
As I was holding position on a shaky leg, my arms twisted like a pretzel in front of my face, and sweat dripping into my burning eyes, I realized something. Maybe this isn't the coffin.
Maybe the coffin is out there. Maybe this pain, torture, unbearable discomfort, is actually life. The watermelon and internet, maybe that's the coffin.
Suddenly my perception changed.
Life exists where growth occurs and growth doesn't happen when things are good or easy. This encouraged me to stay in the space and push through, knowing that it would soon be over.
I leaned into the stretch instead of resisting it. It was a choice that required disengaging from inner conflict by getting out of my head, changing perception, and completely leaning into something. I had to be completely present.
And just as I found my stability, class was over.
What would it look like to completely lean into what you're going through?
Instead of running away, running toward.
What does being present look like with your struggle or situation?
Whatever you're going through, first know that it's temporary. It will end, change, or transition.
Second, although it may feel like a coffin, it is not. It is life.
The struggles you're having is what life is about. It's this grind that creates shiny. I know it doesn't feel like it now.  But you will see when it's over and realize you've grown from it.
There is no other way to look at it.
If you do, it will be in a coffin.