7 Steps to Natural Health and Healing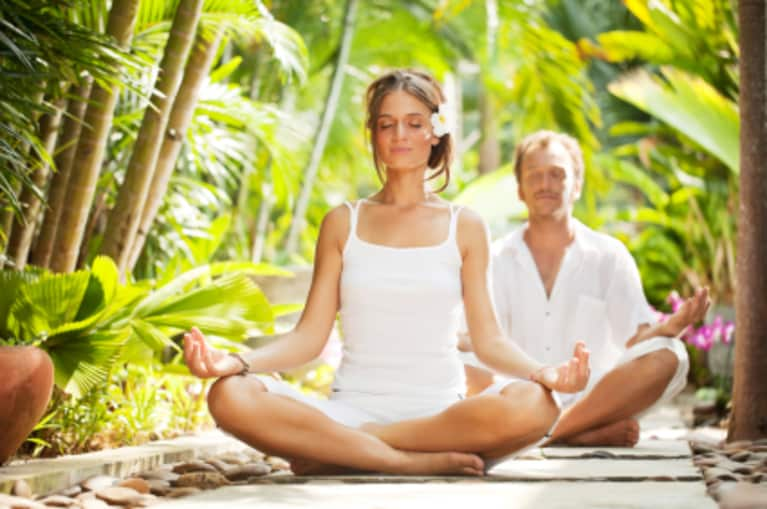 Looking and feeling great on the outside starts with promoting health on the inside. Our thoughts, emotions, work, and family life all influence our well-being. By increasing awareness of the mind, body, and soul, we can gain gain a fresh perspective on how to care for our health and begin healing.
Let's take a look at 7 natural habits that can make you healthier:
1. Identify the state of your health 
Ask yourself…when was the last take you took time to assess your wellbeing?
This is what I call finding your personal "Measure of Treatment" or MOT. How do you feel? How much energy do you have during the day? Asking these questions is a way to determine what next steps would be best for you. Identifying where you are now can help to prevent any injury or it can stop your condition from progressing further. In order to keep everything running smoothly, it's important to adopt a regular routine for your personal health and lifestyle assessment.
2. Be kind to yourself 
Ask yourself…why am I listening to the endless chatter of negative thoughts?
Show gratitude to yourself. Remember to be conscious of how positive thoughts benefit your health and mood. We underestimate the power of thought, so next time you want to give yourself a hard time, think again. As Dawson Church explains in his book The Genie in your Genes, "every thought you think is echoing through your connective tissue communication system, producing either stress responses or healing responses." Make peace with yourself--it's so much better for your health!
3. Eat the rainbow 
Ask yourself…am I maximizing my daily nutrition to nurture my body from the inside out?
Sugar, alcohol, and processed foods are not nutritious! Foods that are as close to their natural state as possible not only nourish the body, but also keep our vibrational energy high. Ensure that your meals include a quality source of protein. Include brightly colored fruits and vegetables (such as berries, spinach, or peppers), which are high in antioxidants. Also, include foods that contain high levels of essential fatty acids (such as oily fish, avocados, nuts and seeds), to allow your blood sugar levels to remain steady. Lastly, if you take one thing away from this post, remember that quality nutrition regulates our hormones, which influences the rate at which our bodies burn fat! As the saying goes, it's all about "quality not quantity."
4. Stay Active 
Ask yourself…how often do I make time to be active?
Even if you don't aspire to be the next Olympic champion, exercise releases feel-good endorphins, the chemical in the brain that produces a natural high. Physical benefits include: an improved cardiovascular system, increased muscle strength, and increased flexibility and stamina. I achieve the perfect balance of mind, body, and soul through yoga. Also, hill walking and weight training sessions are integral to my lifestyle.
5. Connect with your true self
Ask yourself…am I aware of my breath? Am I feeling centred?
By consciously regulating your breath, we can strengthen our respiratory system and quiet our internal dialogue to become mindful and centered. Most people tend to over-breathe. Becoming aware of the rhythm of your breath is the first step toward improving how to breathe less. I want to encourage individuals to restore their natural nose-breathing pattern, which helps the body absorb more oxygenated blood than mouth breathing. One way to start is with a slow, smooth, gentle breath. By focusing on your breath and becoming mindful of the present moment, you connect with your true nature. When you need to clear out inner noise, keep the mind in the moment, this way everything flows effortlessly when your mindset is relaxed and alert.
6. Get enough sleep
Ask yourself…how many hours of sleep do I get every night?
Sleep is essential for the body to repair. I am a big advocate of eight hours of sleep per night. Hormones regulate during sleep, which reduces blood pressure and the stress hormone cortisol. It also provides added beauty benefits by reducing dark circles and puffiness around the eyes. If you suffer from a sleep disorder, there are solutions that may benefit you, such as coaching and Light Therapy.
7. Make time to de-stress
Ask yourself…when was the last time I truly relaxed?
My holistic approach involves escaping from stress. I recommend you do this by enjoying your favorite relaxation treatment on a regular basis, such as a chakra massage. You can always de-stress at home, by enjoying a selection of your favorite essential oils or by using epsom salts to soak in a relaxing bath. I find this just as effective in escaping from stress, and I get the added benefit of listening to my favorite music.
*
What about you? What natural techniques do you use to restore health and serenity?