5 Tips to Eat Organic On a Budget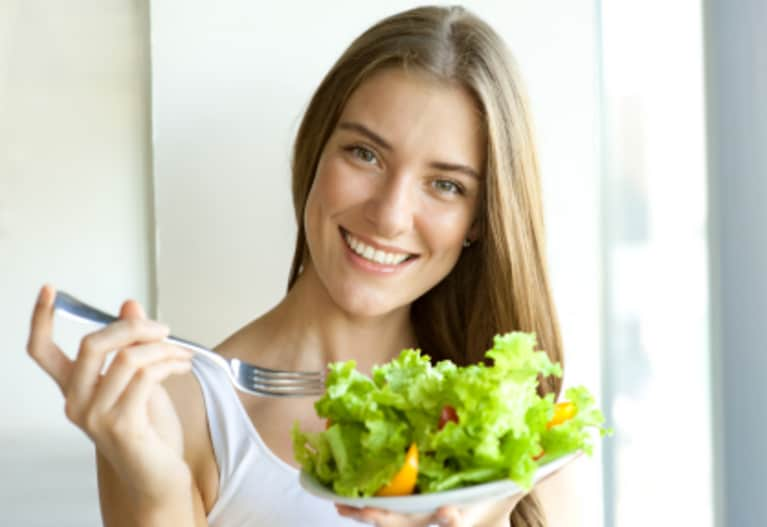 Organic and affordable. The two words have become an oxymoron in many peoples' minds. And depending on where you shop, this is true. Buying organic can become very expensive...especially if you are feeding an entire family. But as with everything, when there's a will, there's a way...and if everyone starts to demand good quality, organic foods the suppliers may be forced to raise their standards. In the meantime, here are some tips and websites that may be helpful.
1. EAT SEASONALLY. In theory, if the fruit or vegetable is in season, there is more of it, which means they have to sell it, which means the cost goes down...Here's a good, straightforward, interactive map that might be useful.
2. EAT LOCALLY. The process it takes to get a food labeled "Organic" by the FDA is, well...quite a process. They make sure that the product meets regulations for growing methods, pesticide use, status of GMO, and a whole bunch of other things that I can't wrap my head around. Here's a website with more info. Labor = $$$. And small, independent farmers sometimes cannot afford the pricetag that comes with labeling something organic. But if you think about it, small farms are less likely to use pesticides or GMOs since they are using smaller crops. In addition, many farmers take care to grow things with organic standards but simply don't want to go through the hassles of bureaucracy. Get to know your local farmer.
Also, there are organic produce delivery services like farmfreshtoyou.com that deliver organic, seasonal fruits and vegetables right to your door (depending on where you live, of course). Most companies allow you to pick and choose what you want. Google "organic produce delivery" in your area.
3. BUY ONLINE. I'm not a huge proponent of eating pre-packaged and processed foods...in fact, I think it's more expensive and 100% less nutritious. BUT if you must, buy it online. If it's shelf-stable in the stores, it'll be shelf-stable during shipment. Amazon has great deals on various foods and often with free shipping! I would buy things like Almond Flour or Coconut Sugar or "specialty items" through them that are normally SO EXPENSIVE at stores like Whole Foods...(Trader Joe's sometimes has some good deals but I find that their quality is often under-par).
4. SHARE WITH FRIENDS. If you eat meat/fish, find a farm near your area that will sell to you in bulk; then break it up among a group of friends. EatWild.com is a great website that lists resources to farms in your area that sell grass-fed meat. It also has a lot of other information about other sites. For Fish check out VitalChoice.
5. DON'T GIVE YOURSELF SUCH A HARD TIME. If you're eating mostly home-cooked meals, you get 10 stars. Even if your produce isn't "organic" it's a million times better than eating frozen, ready-made meals with a bunch of additives and preservatives. It's also better for you than eating in restaurants because you know exactly the ingredients you are using and where your food is coming from. So keep at it!
Also, here's a link from EWG that may be helpful to you: