Juice vs. Smoothie: What's Your Drink?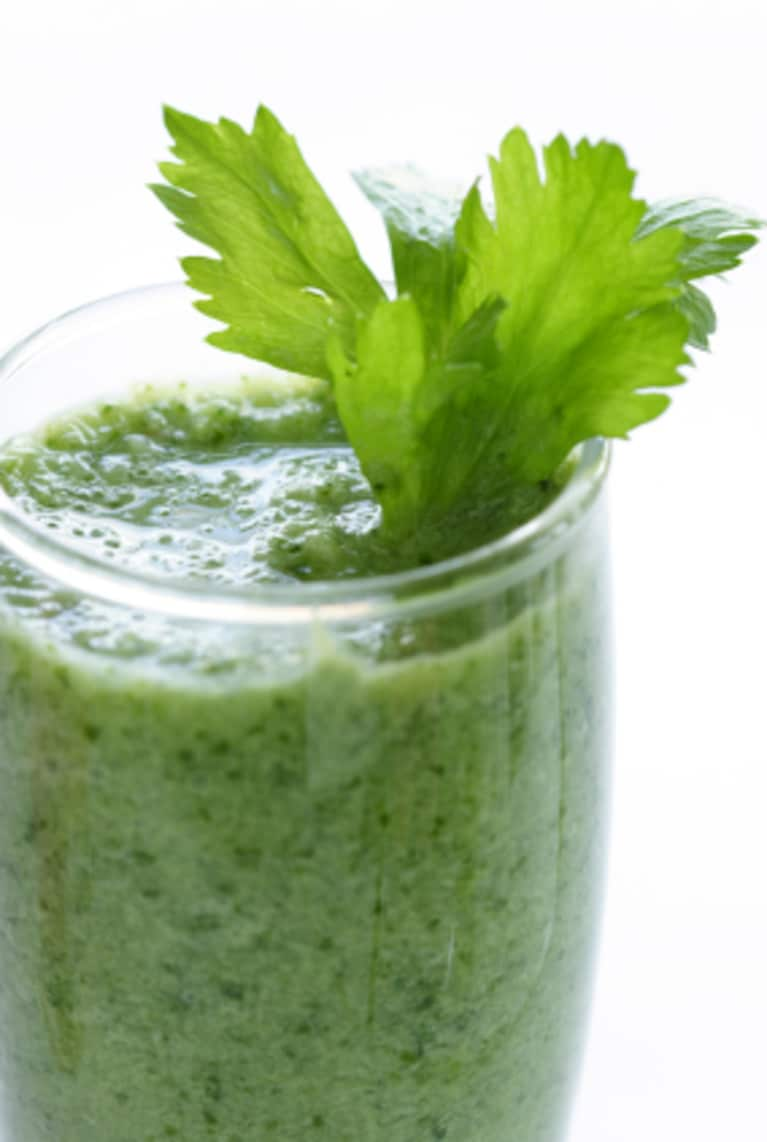 So you're considering incorporating smoothies and/or juices into your lifestyle, and not sure which route to go...
Do you buy the expensive juicing machine, or the fancy blender?
Well, there are pros and cons to both juicing and blending, depending upon your particular needs.
For this article, when I refer to "juicing," I mean a mixture of fresh vegetables and minimal fruit, often referred to as green juice, whereas "smoothies" refers to blended fruits and vegetables.
Pros of Juicing
It's make it easy to absorb nutrients: Juicing essentially bypasses your need for digestion, allowing the essential nutrients to be assimilated into the body in large doses. When juicing, use fruit sparingly, as fruit often contains a lot of sugar that requires fiber for breakdown. However, vegetables contain significantly less sugar and require little fiber for the body to absorb.
It boosts energy: Since your body doesn't have to wait to absorb the nutrients through digestion, you will feel energized and alert almost instantaneously.
It's a body cleanse: Even without the need for fiber, juicing will stimulate bowel movement, hence leading to a cleaner colon.
It promotes healing: Practitioners of juicing suggest that ingesting juice for an extended amount of time allows the body to relax and work on deep tissue and organ healing.
Even nasty vegetables taste good when juiced: You may not want to blend a beet or a brussel sprout, but with juicing, the taste of not-so-great veggies can be masked by other flavors.
Cons Of Juicing
Juicing machines can be messy: Expect some time for through cleanup, or else you may be festering germs and bacteria in the juicer.
They have a short shelf life: Plan to drink your juice immediately, if possible, or at least within the first 24 hours of production.
Juicing will not make you feel full: Expect about 30 minutes of satisfaction before you feel hunger. Consider juicing as a way to add a large dose of nutrients into your diet, but juicing should not be intended as a meal replacement.
It's expensive: Juicing machines can be pricey, and typically only function as juicers, where as blenders have a variety of functions and can be used to make smoothies, soups, salsa, sauces, and dips, etc.
Pros of Smoothies
They have a longer shelf life: Since smoothies still contain all of the fiber of the fruits and vegetables, you can actually store smoothies longer without losing too much nutritional value. Be sure the smoothies don't oxidize by keeping them in an airtight bottle.  With proper bottling smoothies can last for up to three days.
They cleanse the body: As with juicing, the fiber in smoothies does wonders for regularity in the bathroom.
Easy clean up: Running a blender under tap water with a mild soap is typically sufficient to clean them.
They're great for adding supplements: When you're making a smoothie, you can add a spoonful of popular superfoods, such as hemp protein powder, maca root powder, or spirulina. (You wouldn't necessarily add these supplements to a glass of juice, as they'd creature a texture change.)
Smoothies make you feel full: You can expect a smoothie to keep you feeling full for up to three hours, due to the density of the fiber. Oftentimes, smoothies are consumed as meal replacements.
Smoothies are a gateway to better health: Let's face it--most people already have some sort of blender in their kitchen. This makes it easy enough for a beginner in the field of optimal health to get started.
Cons of Smoothies
They cause a sugar spike: Be mindful that many store-bought smoothies are packed with sugar from fruit, and may cause a sugar spike, with a sugar crash shortly after.
They may contain dairy: I recommend a non-dairy option as a mix for the smoothie. Rice milk and almond milk get my vote.
They fill you up quickly: This one is a mixed blessing. Smoothies are so filling but not nearly as many nutrients are absorbed as in juice, which uses more vegetable products.
**
Again, the choice to blend or juice can be an intimate one. I hope this helped in deciding what's best for you! What's your pick? Juices or smoothies?