10 Things to Do When You Get a Cold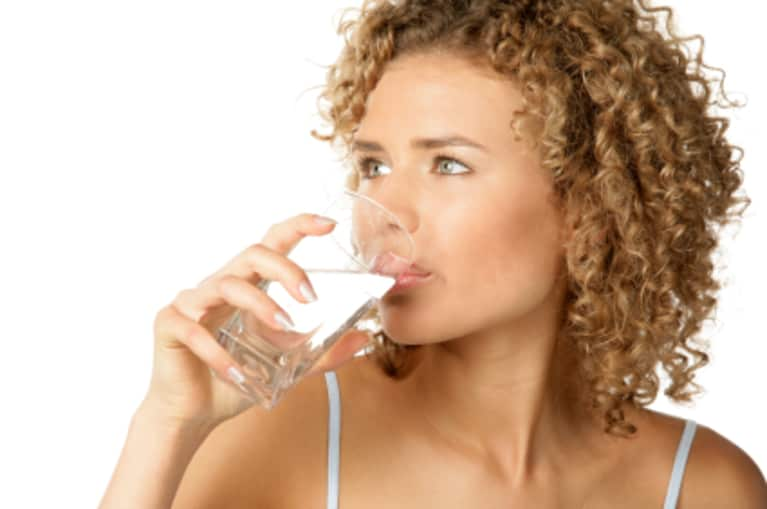 Fall is that wonderful time of year when being chilly is welcome and not yet a burden. It's a time for homemade soups, yummy squash and healthy walks outdoors—and for many of us, it's also the start of cold season.
Of course it's ideal to rest up and keep your illness to yourself when a virus gets you down. Unfortunately, however, not all of us have the ability to take time off. So here are ten practical suggestions to help you take care of yourself when you get sick.
1. Drink lots of water. When you're sick food and drink might not sound good, but make sure to stay hydrated—especially if you have a fever. 2. Get an extra hour of sleep. Or two. If it's not possible to rest at home during an illness, then make sure you at least get to bed a little bit early. I promise that when a new day dawns you'll be glad you did. 3. Wash your hands. If you're an unlucky soul who finds that the show must go on (be it work duties or child rearing), then wash your hands—a lot. It's important that you follow basic instructions like coughing or sneezing into your hands and then washing them, not touching your eyes, and avoiding unnecessary contact with others because this genuinely helps prevent the spread of germs.
4. Eat soup. Chicken soup really does make you feel better. Trust me. (If you live in or around New Mexico, now's also a great time to throw in some green chile.) 5. Rinse out your sinuses. There was some neti pot controversy during last year's cold and flu season, but the main concern is that you always use something clean to wash out your sinuses with. If you've never tried it, buy the cheap, OTC nasal saline available at any grocery or drug store. The yogi in you that loves deep breathing will thank me later.
6. Eat spicy food. Seriously, there's nothing better (if you love spicy food, at least) than having a dripping nose from eating some hot peppers. I always feel better after a dinner like this.
7. Take a shower. The steam from a hot shower will help you breathe better too. 8. Gargle. If you have a sore throat, gargling with salt water does help. I know it's gross, but it works. 9. Treat yourself. Now is not the time to take on added duties or chores. Accept help if and when you can. Treat yourself to that book you've been wanting to read or indulge in an afternoon of movie watching if possible—it's not laziness, it's wellness. Remember to always rest whenever you do get the opportunity! 10. Don't overdo exercise. Sometimes a small amount of moderate exercise can help boost your immune system, but overdoing it when you're not well is never good. I hope that fall's season of change finds you healthy and happy, but if it doesn't then go ahead and try these simple suggestions. Sometimes these easy methods have been around for awhile for a reason. (My husband told me his grandma is big on gargling; and my dad always makes my grandma's chicken soup recipe when I'm sick.) So grab a glass of water—and get well soon!