5 Ways to Start Your Day Right This Fall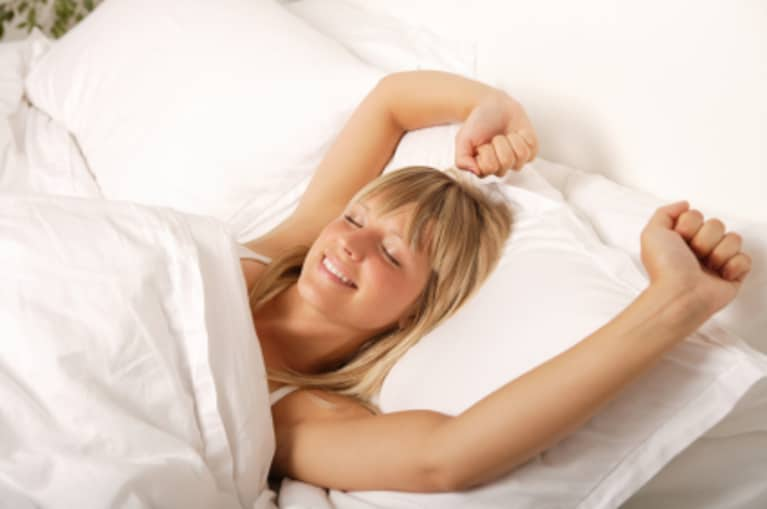 Ah, fall. The soothing smell of pumpkin is everywhere, leaves are changing colors ... and yet you still have to wake up and go to work.
It doesn't have to be a depressing race out the door!
Here are a few ideas to brighten your morning using the simple pleasures of the season.
1. Drink pumpkin coffee 
The excitement over pumpkin spice lattes during the past few weeks has been incredible. I squealed with joy as I took my first sip of the season. But, these lattes can run your bank account dry. Instead, pick up a tin of the beans and make it at home! (You can buy pumpkin flavored coffee at Whole Foods and Trader Joe's.) If you have a coffee maker with a timer, set it to brew five minutes before your alarm, and wake up to the scent of autumn in your own home!
2. Make a seasonal smoothie
Morning smoothies are a must for many, but in fall, with the lower temperatures, a mango smoothie can be a little off-putting. So, make yourself a concoction using the fruits of the season! Try a smoothie with beets, raspberries, plums and peaches. Or, see what happens when you mix apples with spices like cinnamon and nutmeg!
3. Do some yoga in your pajamas
You don't have to go to a studio to enjoy some morning yoga! First thing in the morning is a wonderful time to zen out with some asana, and few items are comfier to move around in than pajama bottoms. Try a gentle child's pose to get in touch with your inner self, do some cat and cow to loosen up your spine and awaken your breath, or even stretch up into a tree pose for grounding and balance.
4. Put your slow cooker to work 
Warm foods are a cold-weather staple, and it can take time to make them in the morning--time that you might not want to spend. Sure, you can use the microwave to make instant oatmeal, but this typically contains extra sugar and calories and fewer nutrients. Instead, set up your slow cooker to do the work overnight! By putting the setting on low, you can mix up some oatmeal with almond milk and dried cherries, grits with green chiles and cheddar, or porridge with almonds and dried blueberries. Then, when you wake up, you'll have a hot meal to follow your yoga and coffee!
5. Go for a brisk run
Most runners say the best time to run is when the weather is cool but not cold. Fall's the time to whip out the track jackets and workout pants and give them a spin around the park.  It can be a pleasure to watch the leaves fall as the sun rises, especially if you bring some fun music!  I'm currently adoring PSY's Gangnam style, and have a whole playlist that makes me want to dance forever.
**
What about you? Do you have any Fall rituals that get you bounding out the door?