Start Your Day with a Warm Cup of Spiced Almond Milk!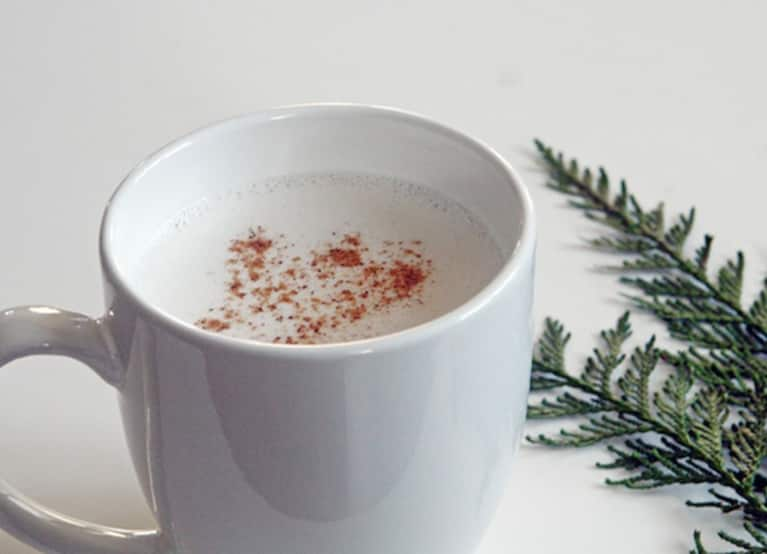 Whether we like it or not, fall is here. So why not start your day with a mini-celebration of the season?
Warmed Spiced Almond Milk
Ingredients
1 cup almond milk (use organic, unsweetened store-bought almond milk if you don't have time to make your own)
1/4 tsp vanilla
1/4 tsp cinnamon
1/8 tsp nutmeg
Preparation
Pour your almond milk into a saucepan.
Gently warm it over a low flame on the stove.
Whisk in the vanilla, cinnamon and nutmeg.
Pour into a mug and sprinkle with a pinch of nutmeg on top.