7 Tips to Prevent Headaches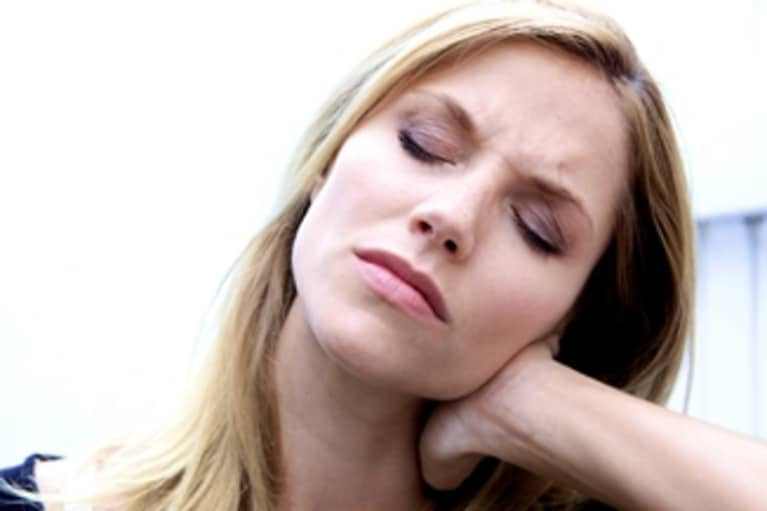 The neck is the superhighway between the head and the heart. This path can be affected by stress, which can impede proper breathing. The result? Tension headaches. For these, relaxation is a great cure. One way to soothe your nervous system is through pranayama (alternate nostril breathing).
Headaches caused by muscle contraction are often are a result of poor posture, which affects the entire spine. These are often experienced as pain in the upper back or shoulder, because these areas get tense and knotted. For headaches caused by muscle contraction, we can learn a therapeutic sequence to create more symmetry in our posture, strengthen weak areas and quiet the overworked ones.
(Migraines, which are caused by vascular changes in the circulation to the brain, are a broader topic. If you suffer from these, steer yourself to a health care professional.)
Here are some tips to preventing common headaches: 
Learn to sit with knees lower than hips, and with head to tail alignment.
If you hold a telephone with one ear, get a headset or use a hands free option.
If you drop your head forward or tilt the chin too far up, bring yourself into neutral alignment by gazing at the horizon, as if someone were lifting you from behind the ears. Align ears over the shoulders.
If you favor one shoulder when you carry a purse or a computer bag, switch it up! Get a backpack, lighten the load, do a few releasing shoulder shrugs.
If you are a stomach sleeper, know that this is a surefire way to tighten up. Try alternate sleeping positions.
If you drive often, try not to round yourself forward over the steering wheel.
If something's bothering you, try to get to the root of your feeling; information can help you to make changes or learn to breathe and accept.
An examined life gives one opportunity to make new choices, ones that support whatever your best and healthiest life can be. Marianne Williamson says, "Our deepest fear is not that we are inadequate. Our deepest fear is that we are powerful beyond measure." I like this. It makes me ask: Is there anything I can do better? Where can I make improvements? How can I let go deeper?