Before You Self-Medicate, Prescribe Yourself Some Exercise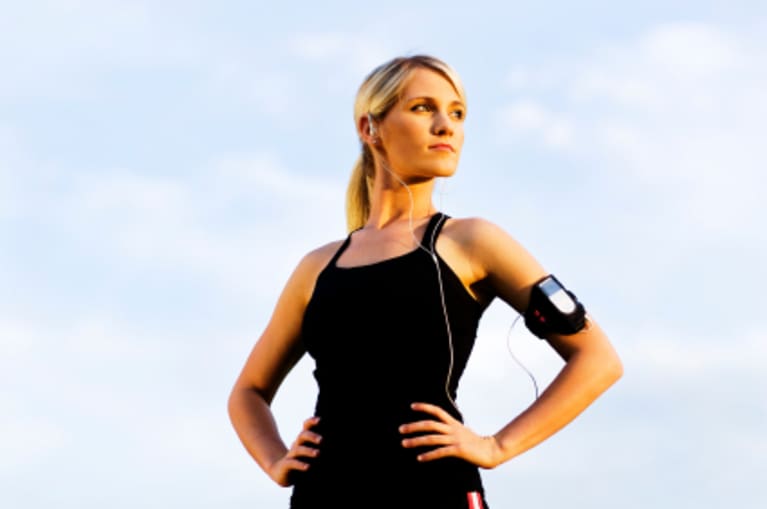 Frenetic lifestyles can put people on edge and then they turn to quick fixes to feel better. It's commonplace now to hear of people popping pills when they have angst, too much stress or they can't sleep. Some people become turn to food or cigarettes when stressed, or they drink too much as a way to soothe frayed nerves. And while I don't want to knock medication since it sometimes is needed, I want to remind you that the ultimate prescription, the best medicine for you may be exercise. Here are a few reasons why.
Exercise alleviates stress and boosts mental clarity. Exercise, especially an intense cardio workout, creates feel good neurotransmitters in your brain … those endorphins that make you feel relaxed and happy. Exercise fights against the stress hormone cortisol by releasing those endorphins into your bloodstream. It can help you reduce depression and anxiety while keeping you healthy. Exercise energizes the body and empowers the mind, and can make you feel like you can accomplish anything—and then you become better equipped to handle stress.
Exercise as meditation. Exercise can make you feel more optimistic and calm. When you concentrate on your body's movements, you aren't concentrating on the stressful parts of your day. In this sense, exercise becomes a form of meditation, in which you let go of daily stressors, focus on a single task, release tension and increase your energy. One way to take your mind and body connection even further is through yoga. Yoga is a way of linking the body and mind together in peacefulness and relaxation. Yoga reduces stress and improves strength, flexibility, coordination, circulation and posture. It uses stretching postures, breathing, and meditation techniques to calm the mind and tone the body. The varying types of yoga all incorporate breathing techniques that can make you feel better.
Exercise helps you sleep. According to Harvard Health report, one in five Americans sleeps less than six hours a night—a trend that can have serious health consequences. Sleep deprivation increases the risk for a number of chronic health problems, including obesity, diabetes, and heart disease. Sleep is essential to relax your muscles and repair and recharge your body and daily exercise can be your cure to get your zzzz's. Regular physical activity can help you fall asleep faster and deepen your sleep. Exercise also fights the mental stress that's keeping you awake at night by improving your mood and making you feel like you are in command over your body.
Exercise prevents and protects you against disease. Exercise has a role in the treatment and prevention of more than 40 chronic diseases including diabetes, heart disease, obesity and hypertension. When you feel better about your health, you tend to be happier. And by improving one's health slightly, most people feel like a cloud is lifted from above their head. Removing underlying health worries about issues such as high blood pressure, elevated cholesterol, or blood sugar issues …can do wonders for your happiness levels.
Before you medicate with pills, food, cigarettes or alcohol, prescribe yourself exercise. If you aren't a believer of the power of exercise, at least give it a try as an experiment. It's the perfect remedy for the stress that ails you. Remember, it's not always what you are eating that's the problem to your health; it's what's eating you.