Post-Baby Body: 6 Steps to Becoming a Yummy Mummy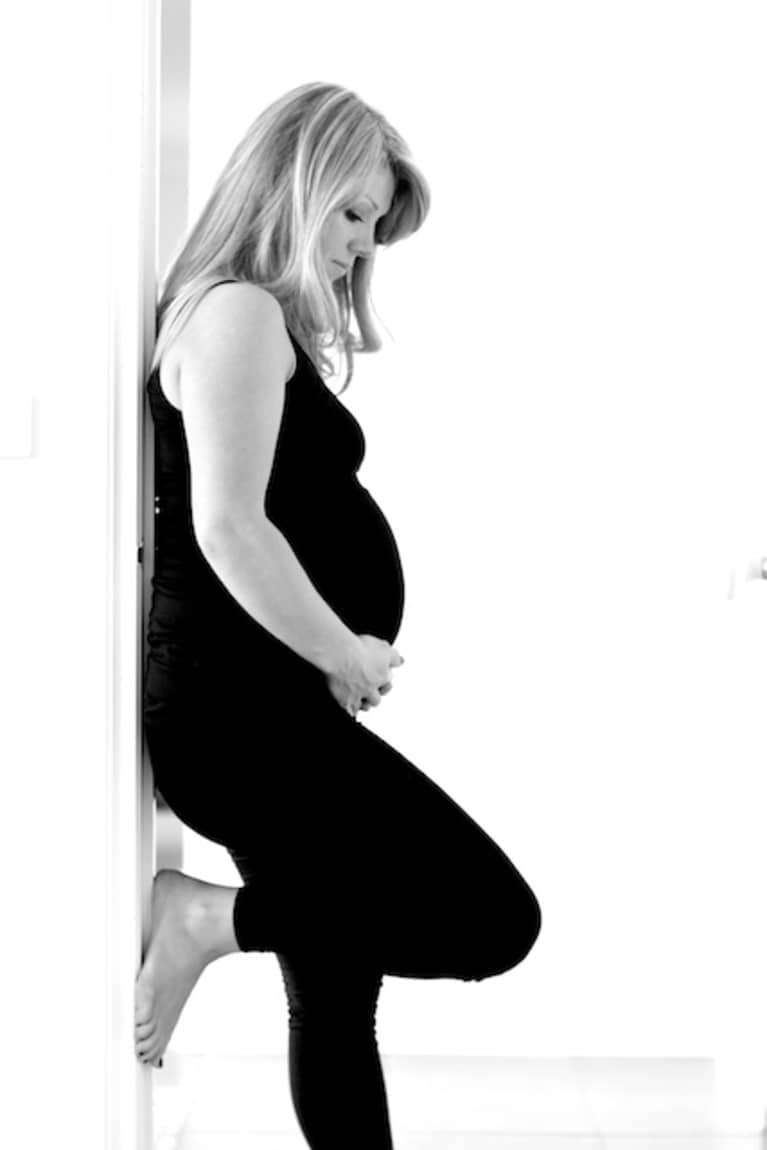 As a natural fertility specialist, I'm so used to sharing HOW to get the baby, I've never shared how to get your body ticking like a dream Post Baby. Now, after having two kids, my body is so much fitter and healthier than ever before. And I've got a few secrets!
1. Quit sugar
I quit sugar long before I was pregnant. I ate for wellness and fueled my pregnant body well. This meant my body had exactly what it needed while it was busy making miniature body parts, and the weight I gained was minimal. But where this counts is post pregnancy. Without any effort whatsoever, I was back in my pre-pregnancy jeans within eight weeks. The weight melted off with both pregnancies. Now, nine months later, I'm much lighter than I was before I started having babies.
2. Babies get heavy–they double as great weights!
Lifting babies and getting the stroller out for a lap or two around the block is the best way to get toned. Watch your arms effortlessly grow nice grooves as they firm up. Other times, when bouncing my baby to sleep, I get my legs into it! It works wonders on the butt!
3. Pump up the fat
I eat my full of healthy fats–coconut butters, avocados, nuts, seeds. If they are good for me, I go crazy over them. Avocados have been shown to help shed unwanted baby weight and are extremely beneficial to a woman's reproductive organs and help balance hormones. An avo a day might just keep the doctor away…
4. Feed on demand
If you're fortunate enough to be breastfeeding, feeding on demand is another effortless way to help the weight fall off. Plus, feeding on demand will ensure that you have adequate milk supply and get the body sorted hormonally. Not able to breast feed? That's OK! So long as you're ticking off the other boxes on my list, you'll still lose the weight.
5. Make your hormones happy
Hormones are made up of fats and protein. We've already outlined fats–and proteins are equally important. Fifty percent of every meal or snack should be comprised of protein to keep your body and your hormones happy. A handy rule of thumb is that a portion should be about the size of your fist. This will ensure your body is well fueled and nutritionally balanced, so that you don't go raiding the pantry for sugary, processed foods. You will find yourself eating less because your body won't be craving extra food to make up for any nutritional deficiencies.
6. Sleep for slimness
It might sound contradictory with a new baby–but try to sleep when you can (or need to). Women who sleep less than five hours per night are more likely to be overweight and drink more coffee. This, too, can affect our hormones. Lack of sleep will also make you more hungry as our bodies tend to crave the right balance, leading us to eat more. One tip is to sleep when your baby sleeps.
These six tips got me back on track after having both children. My best advice? Integrate these into your life before your baby arrives so they are already a habit. It will mean less change once your baby arrives. Most importantly, it will help you balance your hormones and keep you feeling well through the uncertain newborn stage!