How to Overcome Self-Criticism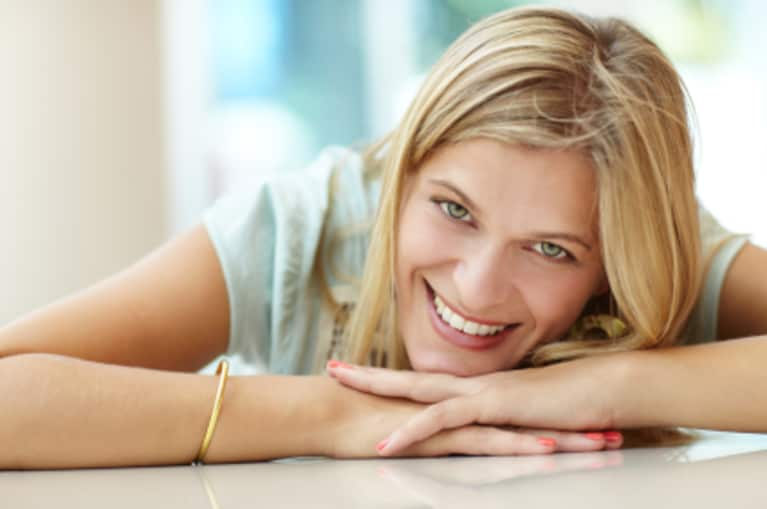 Self-criticism is the ultimate punishment to you and your self-esteem. When you become aware of your own self-talk, you may notice that it can be quite harsh. If you are constantly beating yourself up, there is no wonder that you feel bogged down in negativity and pessimism. Some of your negative self-talk may sound like this:
"How can I not criticize myself when I feel so fat?"
"People may think I am arrogant if I don't criticize myself."
"I've been criticized all my life by my parents/teachers/friends."
"I failed at my last job. I must be useless at everything."
"What's the point? I'm only going to embarrass myself."
Simply typing those has reminded me of what it feels like to live by these disheartening thought patterns. I'm not perfect, but I am living proof (as are many others) that you can re-train your mind not to think this way and live in the higher realms of positivity and possibility!
When you notice yourself falling into these thought patterns, I want you to write out all the positive things you have done in your life, all the achievements you have made (even if it's getting out of bed and getting to work/school/college on time). Write out compliments people have given you over time, scribble down all your positive attributes.
Write it out, read it, and repeat. Look at this list every morning, every night. Add more to it as you remember things and treat your list with respect. We will call this your Superhero List because this is when you have been at your most super! Feel free to name this list after your favorite Superhero–even more fun!
When you say to yourself, "I approve of myself," notice how you feel and what thoughts arrive. If you are able to digest this and walk off smiling, then you're allowing yourself to take this in and accept it. If you notice some resistance or negativity, try to understand what they are. Be mindful that these are your inner gremlins talking to you and they like to play tricks to make you feel weak. By repeating, "I approve of myself," you are allowing yourself to learn new ways of thinking, which all help to build your self esteem.
Try this little exercise:
One of the most profound ways to shift your inner "stuff" is to write a letter to yourself. If you have a fat self, or a useless self, or an "I hate myself," self then I want you to write the letter to your fat, useless or hated self from your Superhero self! Yes that's right, sounds silly, but this is an amazingly powerful technique!
When you write your letter, I want you to get into the mindset of your Superhero self. Remember all those positive things that you have done, or are proud of, however small or large. Write to your negative, useless, hated self and ask them what is bothering her. Tell her why you love her so much. Write it as though you are reassuring a good friend or someone you love. Tell your fat, useless, hated self why she need not be so hard on herself and tell her how much you love her.
Once you have written this as your Superhero self, get into the mindset of your negative self and write a letter back from your fat, hated or useless self, and tell your Superhero self why you feel the way you do. What is it that really annoys you, frustrates you? What makes you feel sad or negative? What is your struggle or challenge? Maybe it's something you have never even shared with anyone before. Tell your Superhero self what you feel needs to change to make you feel better.
Now reply as your Superhero self. Using all your positive resources and knowledge, listen/see/feel the words, say what you need to say back to your negative self. Share your wisdom, your learnings and let your negative selves know what they need to do to feel better. What or who do they need to forgive? Tell them that you support them, and will commit with love and acceptance, even if they don't get it right the first time. It may take 10 or 20 attempts to make the change, but whatever happens, remain loyal and committed to supporting your negative selves. Tell them that you care and will remain to love them no matter what.
From this, you should be able to develop a deeper understanding of what is holding you back, getting in the way of your success, and making you feel unhappy. The healing has started already.
Choose some of these affirmations and say them to yourself every night out loud, or quietly in your mind:
I am a loyal and loving person.
I always do the best I know how.
I appreciate the good in others.
I appreciate the good in myself.
I am always learning new skills.
I am focused and centered on my outcome.
I give my best in all I do.
I recognize my potential to do a job well.
I love and accept my body.
I am committed to my own growth.
I forgive myself.
I let go of those who do not have my best interests at heart.
I am evolving and learning each day.
I am open to change.
I forgive any feelings of guilt at all times.
Remember to get in touch with me, if you feel you need to.
Sending you much Superhero love!