3 Steps to a GMO-Free Vegetable Garden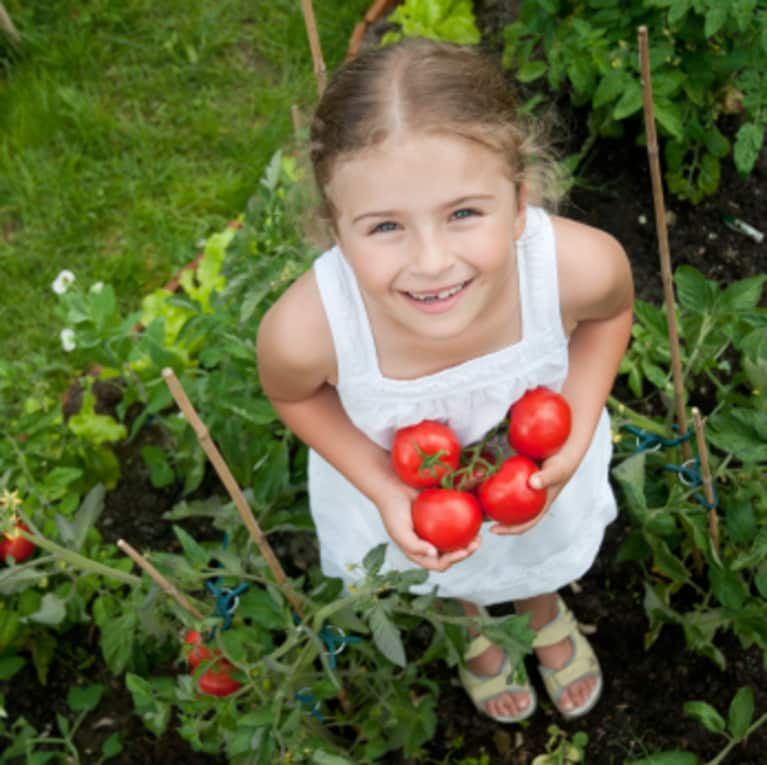 Last week, I wrote an article which told readers the best ways to avoid GMOs in your daily lives. My number one suggestion was to grow your own food at home. But, is it possible to accidentally grow GMOs yourself in your own backyard? Although GMOs haven't made such strong headway into the gardening section like they have in the packaged food section, the answer, sadly, is yes. However, it is possible to take measures to keep GMOs out of your garden and hopefully out of your life completely.
Below is my list of three easy steps you can take to avoid GMOs in your backyard.
Step 1: Find a good, local, organic nursery.
When we buy plants from a large retail nursery, such as Home Depot, Lowes or Osh, we have no idea where those plants are coming from. Usually, they are grown in wholesale nurseries hundreds of miles away, by people who might not have the same qualms about eating GMOs that you and I do. Local nurseries, however, often grow their own plants and can tell you exactly where their seeds came from, what soil was used, and what chemicals were and were not sprayed on the plants. Organic nursery plants by law are not allowed to be grown from GMO seeds, and also are not allowed to have any non-organic chemicals sprayed on them (all organic approved materials are listed by OMRI). Lastly, some smaller nurseries may not have the funding to become certified organic. In that case, it's best to talk to and get to know the owners, find out what practices they use and do the certifying yourself.
Step 2: Set up a home nursery yourself.
A nursery is any area which has been set up to grow and take care of plants started by seed. This can be anything from a small area with a few shelves, some pots, potting soil and access to a hose to larger, more elaborate set ups with automatic irrigation, grow lights, etc. My first nursery was simply an area on my concrete patio where I kept my potted plants. Seedlings need filtered sunlight, so it's a good idea to set up some kind of shade-cloth roof, or keep nursery plants under a tree without dense foliage. If you want to get more serious about it (which I am as a commercial farmer), you can set up more complex systems. Check how I set up my system here.
Step 3: Buy your seeds from safe sources.
Safe seeds are the most important part of a GMO-free garden. Although most vegetable seeds on the market are not GMO, it's good to take the precautionary measure of buying the safest seeds possible. Look for seeds from companies that have taken the Safe Seed Pledge, which say that the company is committed to providing non-GMO seeds.
It's also a good idea to buy certified organic seeds, which are not knowingly allowed to contain GMOs. Personally, I prefer to go a step further and buy seeds that are not just organic, but also open-pollinated or heirloom. Open-pollinated seeds have been passed down from generation to generation, so they are less likely to contain modern GMO genes. Lastly, I want to share with you some of my favorite seed companies. Check them out here, here and here.