When Self Help Becomes Self Defeating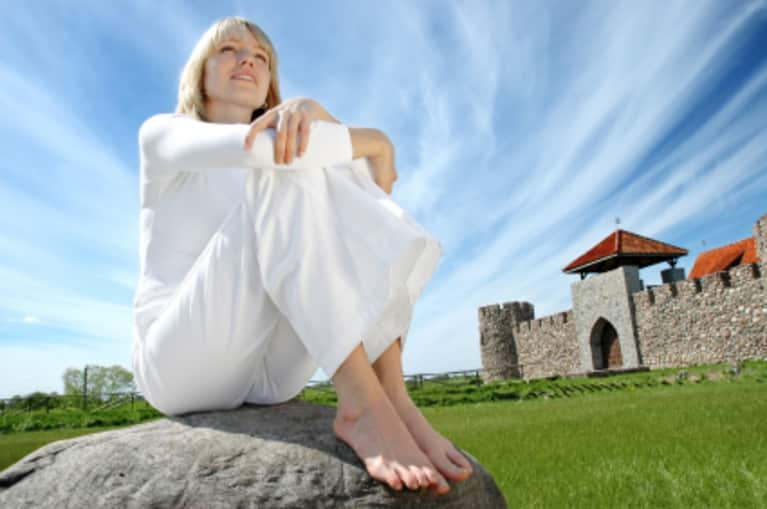 Remember when the term "self-help" conjured up images of the socially awkward individual lurking in that shameful section of the bookstore? It was reserved for the timid soul who had no recourse but to take cues from text since real-life was just too difficult. We viewed personal development as something to be done in the shadows.
Many thought of self-help seekers as loners who couldn't find romance, people who were hopelessly depressed, and men and women both eager to find out exactly how to give or have an orgasm. Who could possibly admit to that in public?
Since that time, we've seen an explosion in what can be considered self-help, and it isn't limited to an out of the way section of bookstores anymore… assuming you still frequent bookstores. We can download e-books, attend workshops and webinars, tune into positive reality shows (yes, there are a few), or we can hire life coaches.
We've entered a time where it's okay to admit that we need help in whichever aspect of our lives we wish to address. We can proudly hold up our self-help badges and proclaim we're dedicated to finding a meaningful path by any and all means necessary.
There's just one problem.
At what point do we stop taking in all the abundant resources to which we have access and start implementing the information we once sought? Please note that by using the pronoun we, I really mean I.
Sure, I've run into the avid conference goer who never goes a weekend without a workshop. I know the individual who runs from one type of healer to the next desperately trying to find the ever elusive answer to inner peace. I understand the person bouncing from coach to coach trying to find the perfect fit. Although I'm not as outwardly extreme, they represent me on some level.
It's not hard to fall into the abyss of self-help. It's almost comfortable to swing from one vine to the next in the forest of options. It becomes an addiction of sorts pulling us away from its intended purpose.
We have to remember that self-help resources were meant to fill the spaces in between. It's the matrix within which we function. It's the support we need while we're actively realizing the goals we set for ourselves.
We read, then we do. We attend, then we do. We observe, then we do. The magic of self-help isn't in the reading, the attending, the note taking, etc. It's in the doing. Don't let the learning get in the way of action.
Are you using self-help in the way it was intended, or has it become your distraction?