5 Things We Can Learn from Dogs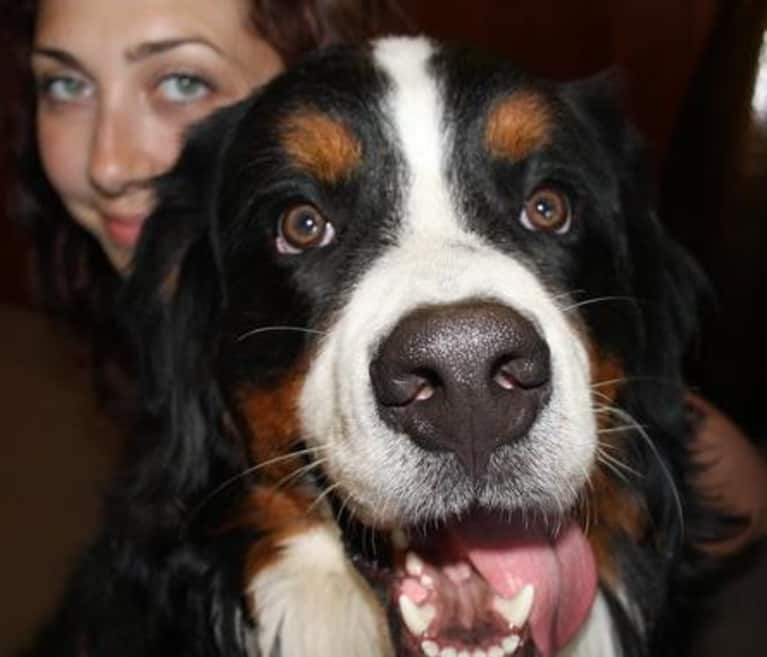 I love all of my dogs. In fact, I love animals so much; I want to live on farm. But my Bernese mountain dog, Carl has to be one of the most intelligent beings I know. For those of you who have met Carl, you are probably thinking "Carl… smart?" Ok so maybe he's not the sharpest dog out there. He does struggle with listening every now and then. He doesn't seem to grasp that he weighs over a 100 pounds and that he in fact is not a lap dog. No, he's not the most obedient dog that ever lived but 100 percent of the time Carl is happy. He lives his life in utter bliss and for that he is my guru.
Here are some important lessons from my 3 year old Bernese mountain dog, Carl. I am convinced that his purpose in this life is to spread joy.
1. Patience - What are we in such a rush for anyway? Carl sits around all day long waiting for us to come home. He doesn't chew things or have accidents on the floor. He is content just being Carl. Yes, he enjoys a toy or a bone every now and again but he really is just happy being alive. He's never frazzled or stressed. He takes pleasure out of the small things.
2. Trust - Carl has so much faith in people. He loves everyone the moment he meets them. No judgments, just pure love. He can put a smile on anyone's face and if you rub his behind, you got a friend for life.
3. Gratitude - He is so appreciative of the smallest acts of love and kindness. Give him a nice meal and you get a thankful cuddle. Give him a long walk and you get a thankful cuddle. Rub his right ear and you get a thankful cuddle. You get the picture. He shows his gratitude by providing endless love and affection. What could beat that?
4. Joy and Awe - Every single morning when I wake up, Carl is so happy. It's like he is amazed the sun came up again. He takes nothing for granted. He appreciates every blade of grass, every lingering scent, every single squirrel. He sees and smells these things on a daily basis but every time is like the first time for him.
5. Presence - Carl does everything with gusto. He lives every moment fully. When he is lying on the couch, he is lying on the couch, when he's chewing on bone; he is doing it with intention. He's not thinking about the future or worrying about the past. He is in the here and now. He is in the space where pure bliss lives. The only true moment. The one we are living.
As you can see, I have tremendous respect for my dog and all he has to offer the world. I have wanted my very own dog since I was a little girl. Seriously… the only reason I bought a house was to own a dog. Now I have three and I wouldn't trade them for anything. Animals can be our teachers if we let them. Spend some time today with your pet. Listen to the wisdom they offer everyday… or you could always come and visit the enlightened master Carl.
The great philosopher Osho said, "Enlightenment is finding that there is nothing to find. Enlightenment is to come to know that there is no where to go."
Yeah, Carl's got it all figured out.