5 Reasons Why You're Not Too Busy to Work Out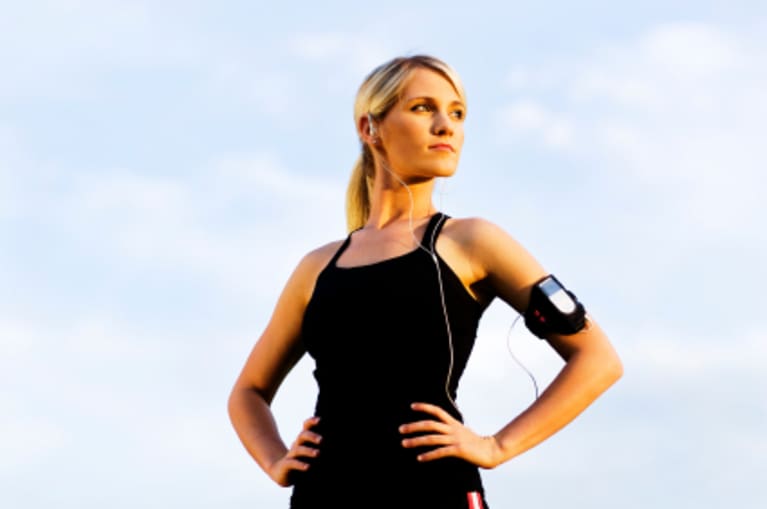 Doesn't it always seem like some of the busiest people you know are always exercising? That's because fitness is at the top of their list. We've all used the "I'm too busy" excuse from time to time (myself included) and sometimes it's true. But it's not a good reason to let your health decline. The fact is there are few things in life more important than maintaining your well being. When you're struggling to find time for exercise, remember that someone busier than you is workout out right now. Make fitness a priority and suddenly, time is all around.
Here are 5 reasons why "I'm Too Busy" just doesn't cut it:
1. Because you can wake up earlier - While just the thought of doing this makes me cringe, it's true-you can always get up a half hour earlier to take a jog, walk or get in a few strength training moves before you start your day. Even if you're already an early riser, chances are that morning workout will energize your day, not have the opposite effect.
2. Because walking is good exercise (and also gets you places!) - One great way to squeeze in a workout is by walking to your destination. If the grocery store is just down the road, why are you driving? A brisk walk is still one of the best low impact workouts around and pounding the pavement gets you there just as good as any car, truck or bus!
3. Because it only takes 30 minutes (or less) - Not every workout has to be an hour long. Do what you can with the time you have. If that only means twenty or thirty minutes, so be it. If the choice is between no workout and a quickie, the answer is simple. Quick workouts still get your blood pumping, burn calories and work your muscles.
4. Because YouTube, OnDemand, DVDs, Apps and WiiFit exist - Though technology may not help with the motivation side of things, fitness has never been more accessible than it is today. You used to have to hire a personal trainer to have access to a new, calorie-blasting workout each day. Now you can log onto one of these many devices and BAM- there it is.
5. Because no one ever says, "I really wish I hadn't worked out today." – Nope. Never.