How to Make It as a Yoga Instructor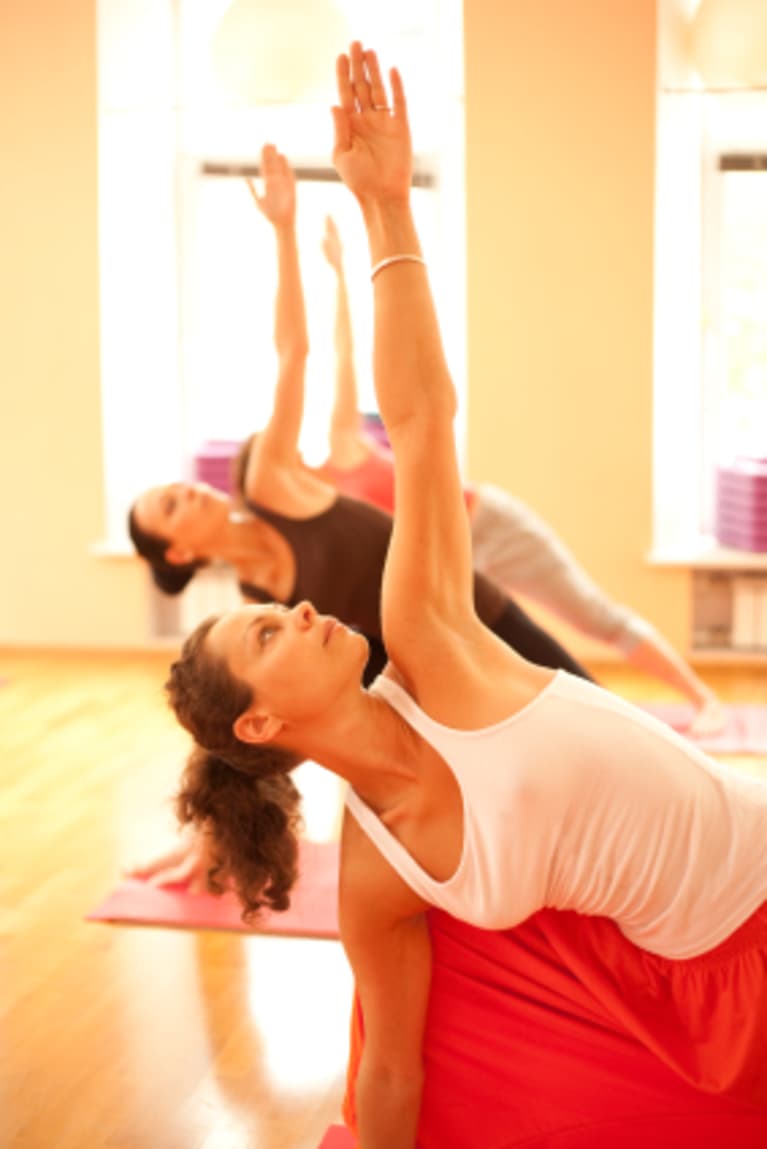 Lately there's been a lot of press on how difficult it is to "make it" as a yoga instructor. Unfortunately, even some of the most popular instructors live paycheck to paycheck, and most instructors get pretty nervous when tax time comes around.
As a relatively new instructor, I agree that it isn't always easy to make ends meet in this profession, but with a little creativity, openness, and perseverance, it is totally possible to feel financially stable and in control of your professional growth.
I jumped into the yoga world about a year and a half ago. I am an economist by trade and worked in business for several years. I come from a family that was as poor as all get-out, and because of that, I have a complex with making enough money to feel financially secure. I literally do not have a "home" to help me if I don't make enough money on my own. So, when I decided to take the yoga route, I was petrified. I thought: How am I going to make ends meet on just $20 per class (after taxes) in a highly competitive yoga market?
I won't tell you just how many hours I spent crunching numbers late at night, discussing finances with my yogi and economist friends and brainstorming ideas on revenue streams. But I will tell you the important part: I figured it out and I'm making it. I am not worried about money, though I think about it often. I am saving for retirement, and I have money to invest in building a business. I expect to grow, to flourish in my career, and to never worry about paying the bills again.
The way to make it as a yoga instructor is just like yoga (surprise!): it's a practice.
Let's face it, teaching yoga isn't about the money, but you must be practical so that you can survive. Making it as a yoga instructor takes time, it takes refining, and it takes a deep desire to learn, to grow, and to connect.
Yok, or union, is what keeps you going when the hours are long, your body is sore, and you've taught too many classes in one week. We teach yoga because we want to connect to our students and to our own self-expression. With this deep passion to connect and an assertive eye on your finances, the rest is pretty straightforward:
-Start with a pillow of savings (or take the time to build one): I will admit, this is the hard part.This is the utkitasana of making it as a yoga instructor. I did not jump into the yoga world until I knew I could make it at least 6 months on my savings alone. To accomplish this, I worked a job I did not enjoy for a long time, I lived in a 300sqft apartment, and I was incredibly frugal. I didn't buy cute yoga pants, and I packed my lunch a lot. Make a pillow to catch your fall, because I guarantee that you will need it.
-Use your degree (or your skills): Most yoga instructors have a strong degree from a great institution, but after Teacher Training, they assume it's useless. Here's the reality: you can't make enough money on teaching yoga alone. There, I said it. This means you need a job on the side. Often, yoga instructors just pick up another low paying service job and are in a vicious cycle of working long hours without quite enough money to survive. Luckily, there is a hybrid option: a part time business-esque job that pays well and allows you sufficient time to grow as a yoga instructor. There are a TON of businesses in the health and wellness field. Could you be a marketing director? Translate documents? Work as a Business Representative? Be a part-time consultant? Become a freelance writer? This leads me to my
next tip:
-Invest in another related career: If you dislike your side job, it's time to invest in yourself so that you can have another job that you love and that complements yoga. Some fun careers for yogis that come to my mind? Travel agent, counselor, nutrition consultant, personal trainer, yoga studio manager, massage therapist, volunteer coordinator, herb specialist, etc. This means you may have to invest in training, a certificate program or a new degree (though I think that last option is hardly ever necessary and usually too expensive). Take your time finding another job related to yoga and take your time investing in it. Don't take out loans! Trust that as you grow and become experienced in your new career, your income will grow.
-Don't settle for studios with cheap business practices: News flash: you're a certified yoga instructor and you deserve to be paid for what you do. Some studios require new instructors to work for free, or they provide a low flat rate while you teach 40 plus students that pay $17 plus per class. That's just silly. Reputable studios pay a flat rate for the first 5-10 students and provide an incentive pay per head. Take the whole, "well I'm new to teaching" thing out of your head—you are STILL teaching and you deserve to be paid fairly. Don't settle for less.
-Envision multiple revenue streams: There are many small ways to bring in money in the yoga world. Find a specialty and lead workshops at your studio. Most studios will provide a 70/30 split on revenue from workshops that you lead, and if you have a popular workshop, you can bring home a pretty chunk of change. Leading retreats once you have a solid following or creating a strong private-instruction practice are other good revenue streams.
-Stop making excuses: If you are living paycheck to paycheck and are financially insecure, if you don't "have time" for your own practice and are working a side job that you dislike—take ownership. These are your choices. Look at what you've settled for and why, and then begin to take action so that you are secure and happy. It takes time, it's a process, and remember, it's a practice. This may mean you need to go back to the cubicle and save for a year (or two or three), but that time will give you stability for the next 40 years as you grow as a yoga instructor in the career that you love.