5 Steps to Choosing the Perfect Yoga Teacher Training Program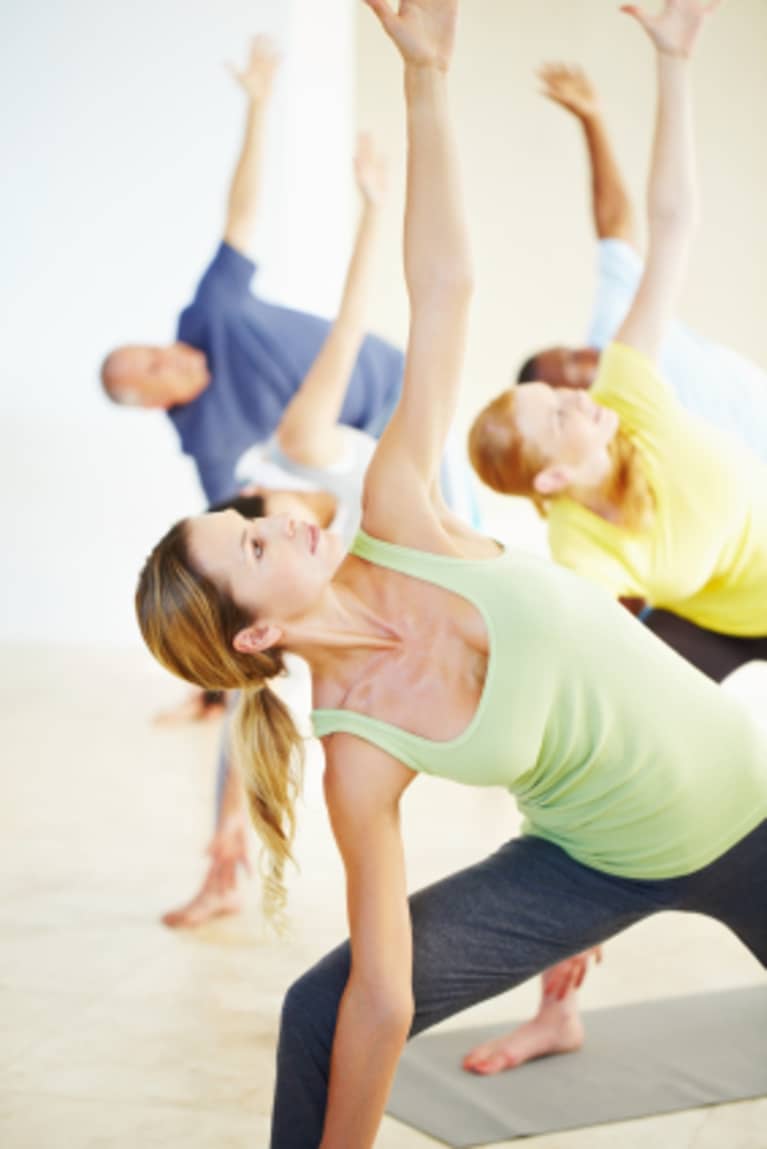 If I had a dollar for every time a yoga student or friend of a friend asked me where they should do their yoga teacher training, I'd be teaching exclusively for the joy of it. Caveat - I do teach mostly for the joy of it, but the paycheck is a bonus. Here's my straightforward guide to picking the best program for you.
1. What fits into your life right now?
When I completed my first yoga teacher training program back in 2007, I was just about to turn 24, was working through a pretty messy breakup and had left my nine to five job. What better time to go someplace fabulous for a month and immerse myself in the study of yoga? I've traveled for two immersion style trainings since. Life has changed a bit now. As a woman with a fiancée and a wedding to plan, leaving town for 4 weeks doesn't really seem like an option. Take stock of your personal life and see if you're able to commit to taking time away from work and your personal life. If you're not able to, don't worry. There are so many trainings out there at this point you'll be able to find one that's local or fits with your full time job.
2. Is the style right for you?
This seems like a no brainer, but make sure you're not settling and taking a training because it's the first one offered that you can physically make it to. You're going to be practicing a lot so you better love it. Further, if you're teaching something you're not passionate about your students will know. Take the time to research the studio and the style. If you love a sweaty challenging practice, don't sign up for a training that focuses on gentle and restorative yoga. Teaching what you love and believe in is what draws students to you.
3. Does the training have the necessary accreditation?
Not every yoga teacher training program out there is Yoga Alliance approved. It's one hundred percent your decision about what program you chose, but know that not every studio will accept teachers who have not completed a Yoga Alliance approved training. Check with the studios you hope to teach at and see what their requirements are.
4. Can you talk to graduates of the program?
Find out if you can talk to recent graduates of the program you're interested in. One you've made contact ask them about the nitty-gritty of the program. Do they feel competent teaching asana? Do they understand yogic philosophy (at least a little bit)? What were the homework assignments like? What studios are they teaching at? If people are truly happy with the program they completed, they'll be bursting at the seams to talk about it. The same is true for the opposite.
5. Do you love the teacher?
I highly recommend taking a class (or ten) with the primary teacher (or teachers) of your training. Make sure you're comfortable with them. Two hundred hours is a significant amount of time to spend learning from someone. Make sure you feel at ease in their presence. Most importantly, a great teacher inspires greatness in others. Does this teacher inspire greatness in you?
Ultimately there is a fabulous yoga teacher training program out there that is the right fit for you. If you ask the right questions, you're sure to find your match!