3 Ways to Ease Your Body Into Autumn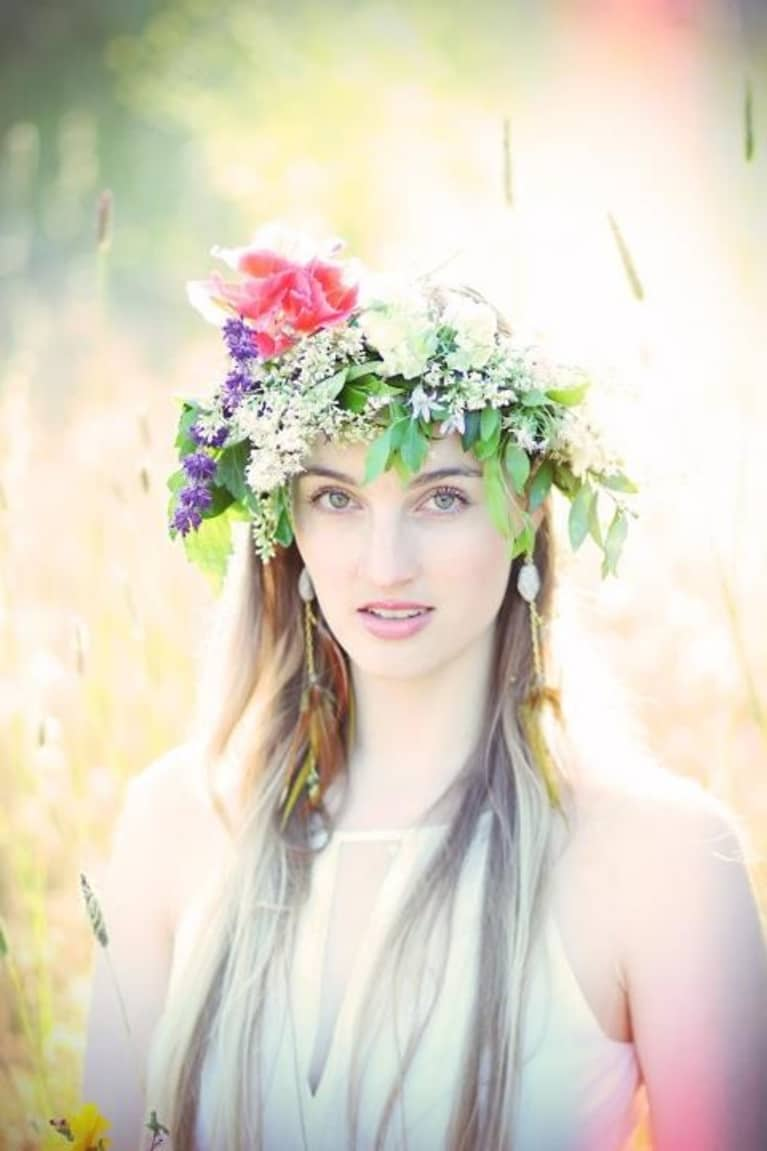 If you're like me, then you're elated that fall has arrived and were flooded with happiness and warmth this past Saturday on the Autumnal Equinox. I recall images of myself at just 18, bicycling to the market in crocheted scarves, loading my hemp backpack with everything pumpkin, and heading home to whip up fall delights. I carry embedded in my sensual memories the perfume of my wine country hometown, the aromas of harvest, and bathe in it when I visit during autumn. There's magic in the air. Something intangible that tugs at my heart and intoxicates my senses, something that leaves me more and more besotted with fall each year. If you're not dancing around in your happy pants over the arrival of this special season, that's okay. But your system is still in need of some TLC as it transitions from summer to autumn.
I personally relish in the annual Yoga Journal Ayurvedic Fall Detox program for its gentle, soothing, stabilizing effects. I have a non-traditional work schedule for the time being, which many of us do, so as usual I advocate for tweaking any program to fit one's own particular needs. Make it work for you. If you like some aspects of the Yoga Journal detox and some aspects of my article and some aspects that popped up in your mind while entertaining the notion of transitioning into fall, use them all! Make a hybridized, smoothie-like blend of all your favorite nourishing acts to prepare your system for the splendor of autumn, and then sit back and enjoy watching the season change.
1. Start the day with warm water and fresh lemon. If you don't already practice this, begin doing so. The ingestion of warm water with lemon is tremendously detoxifying for the liver, and the body in general. There are articles on MindBodyGreen dedicated entirely to why this practice is beneficial to the system. If you are a dedicated, daily warm water and lemon drinker, also begin to make other soothing teas later in the day. I suggest:
Ginger root, if you buy organic then you can boil the whole root in water, or peel it first and then boil.
I also suggest homemade chai tea, which the incredible Tiffany Cruikshank provides a recipe for here:
Red Clover is another detoxifying herb that will assist the liver cleansing that your daily warm water with lemon will stimulate.
Lemongrass makes for a cleansing and delicious tea.
2. Set some positive resolutions. Why wait for the New Year for resolutions? Bringing awareness and intention to some positive affirmations and resolutions are excellent ways to bring oneself into a sound state of balance. Don't be hard on yourself and set rigorous, harsh resolutions. I'm talking about setting positive, gentle intentions that will help ease the system into a new season. Even the step above this one, introducing warm lemon water and fresh made teas into one's repertoire, is a positive resolution. Such resolutions could be aiming to get more sleep at night, giving oneself an hour before bed free of technology, taking a walk around the neighborhood each evening with one's dog/spouse/neighbor/self/children, waking each morning and calling to mind three things one's grateful for…you get the picture. Positive, simple affirmations and resolutions will give you purpose, asserting your intention within your body as you care for it and ease it into a new cycle of weather, daylight patterns, temperature and routine.
3. Get crafty and make something. You have the run of the mill on this one, make anything. It could be pumpkin spice bread from scratch that you share with your family or co-workers, a corkboard made out of the corks that local wineries toss out every weekend after tastings, crocheted scarves, hats and fingerless gloves for the cooler autumn evenings, painting your bedroom, rearranging the house…the sky is the limit. By stimulating our creativity in a way that will result in something cozy to enjoy, wear, eat, or share we welcome the warm nurturing nature of autumn into our hearts. We also connect with ourselves on a deeper level. This step is in tune with the "slowing down" portion of the Yoga Journal Ayurvedic detox; by slowing down and connecting with a creative, crafty aspect of ourselves that most of us infrequently find the time to indulge; we calm our senses and also make something enjoyable for ourselves in the process.
I hope that this article stimulates your desire to connect with your senses and deepest self as we transition into a beautiful season. Observe how the equinox has affected you physically, emotionally, and mentally, and use these observations to more smoothly transition into the new season. Most of all, enjoy the transition, because, as my yogi teabag quote says:
"The purpose of life is to enjoy every moment."