Living Yoga: Cultivating the Power Within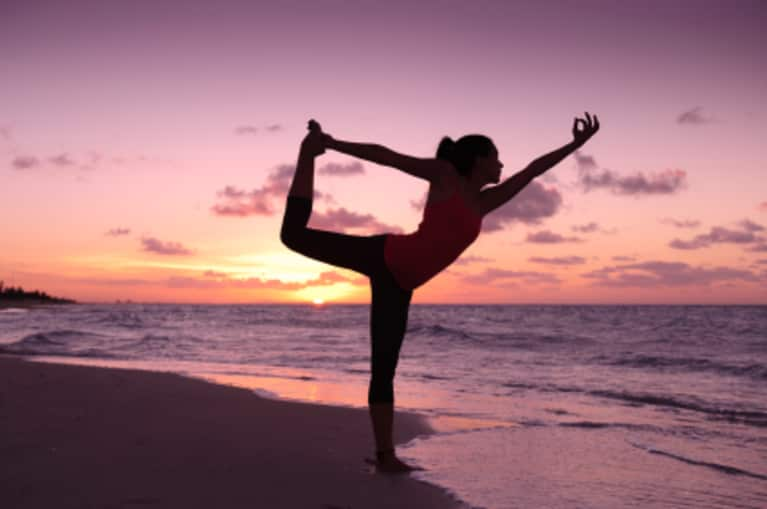 If you've ever experienced a surge of energy during your yoga practice and then wondered how to tap into it off your mat, this is for you. If you've ever wondered how those people who seem to just say they'd like to have something happen and then have it happen do it, this is for you. If you feel willing to meet your whole self - not just the parts you like or show other people - so that you can become fully empowered as your essential self, this is for you.
Kundalini yoga is known as the yoga of awareness. In my case, it's also the yoga that created a mind blowing metaphysical experience. In fact I've only known one person who understood what just such an experience meant - and he's a swami from India. There's a lot of wacky messages out there about Kundalini yoga and Kundalini energy. Let me stand up - metaphorically speaking - in front of a potentially massive online audience and say this: I've felt my Kundalini shakti, and it felt fantastic. There is nothing scary or weird or uncomfortable about it. It was simply a giant uprising of energy that ascended from the base of my spine and out the crown of my head. Oh, and it also seemed to carry me with it, out the top of my own head and into a space and place that was so far beyond anything I'd ever experienced that for days and days afterwards I kept looking around me seeing a world that was a pale, pale version of its former self. That's all. Ok, maybe the fact that I don't think any of this seems weird or uncomfortable officially places me in the "koo koo crunchy granola lotus eater" category. I'd be ok with that. Except people who know me would probably tend to disagree. I'm fairly level-headed, known for being a Type A kinda gal who has a strong love of organizational systems and lists she can check off, has worked in important managerial roles, loves high fashion, and used to be a magazine editor. I like to call myself a 'Huppie.' A hippie who looks like a yuppie. Why am I telling you all of this? Because the time has come. The time has come for those of us who have felt the immense power of yoga - Kundalini shakti or otherwise - to step up and sing out. Even if it puts us in the "lotus eater" category. Even if it means people think we're "koo koo" or out to lunch. Frankly, I'd rather be out to lunch with all the other people who recognize the incredible power and benefit of living from a place of openness to the inner power than stuck behind a door with people who don't.
Have you experienced the power of yoga? Share it here - we'd love to know. Inspire others. Tell your truth. Want to experience the power of yoga? A quick google search will fill you in on where to find it in your city - and I whole heartily recommend a Kundalini yoga class.