Understanding the Mysterious Self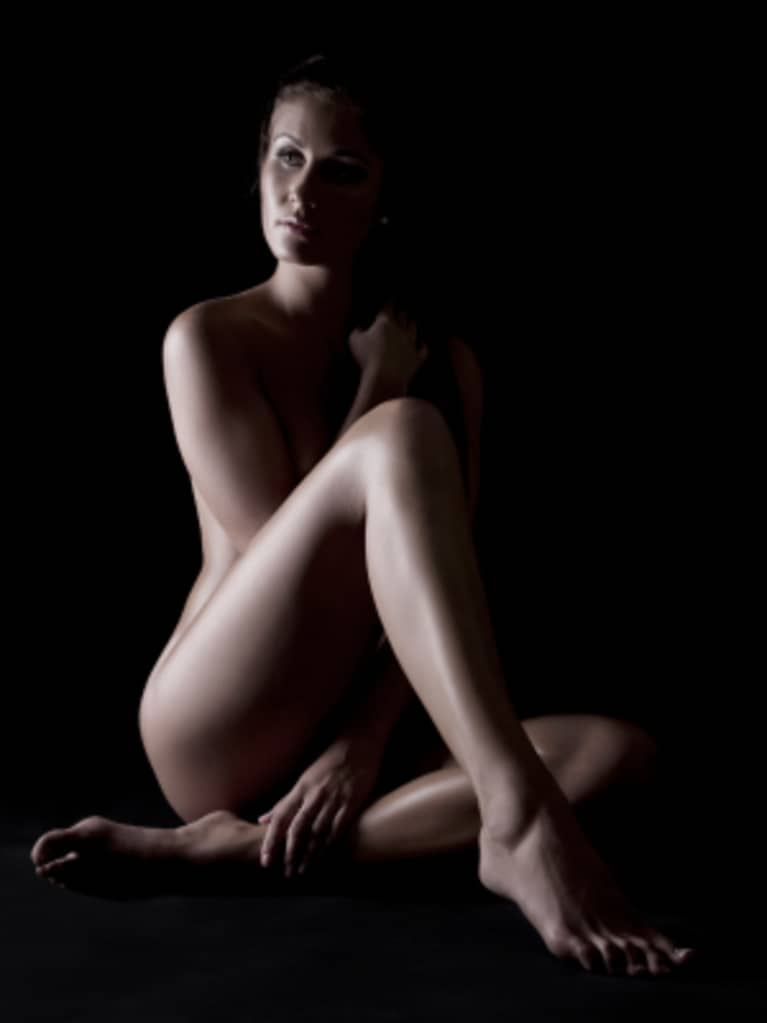 Two years ago my life hit the wall. I'd been married for 19 years, my son was about to graduate and my work as a yoga teacher and musician was growing worldwide. I loved living in one of the most alternative communities in Australia and imagined that my empty nest year would be filled with the excitement of having free time to travel with my husband while we explored more of our passion for music.
You can imagine my shock when my husband announced, after a work related trip, that he had fallen in love with someone else and wanted to leave for good. On hearing the news my whole body went numb. I remember thinking, "No! This can't be true, it's not real," but unfortunately the look in my husband's eyes said it all. It was over.
I never thought it would happen to us. Our friends broke up, my parents divorced, but I was sure that we would make it. I had placed all my faith in him and us and don't get me wrong it wasn't like either of us were angels. But falling in love with someone else was so final and it was a huge blow to the ego. What could be worse? Most likely death, I imagined.
You'd think that as a yogi I could rely on my asana and meditation practice to get me through. But sadly in those first few days I couldn't even manage one sun salutation. I was too busy writing a book in my head with chapter headings like failure, misery, regret and rage. How could this have happened and where had I gone wrong? Yoga was supposed to be my anchor, but stretching my body and practicing focused techniques to calm my mind wasn't going to make my husband come back. I was devastated and wondered: Had I wasted my time with yoga?
The answers to these questions came nearly a year later. I had landed in South Africa, because a friend and fellow yoga teacher, who had been studying yoga philosophy for 8 years in India, had invited me there. "You can't believe Africa," he'd shared encouragingly; "the immense beauty and the animals in the wild will blow you away. It's there in the wildness that you can be with yourself."
He said, "be with yourself " not " find yourself." Those words made me think. Whenever I'd had the chance to talk with yoga students and ask why they loved to practice the most common answer was," I practice yoga to take time for myself." And it's true, when we start to breathe, move, and focus our minds and bodies on one thing, our need to react and get involved in thoughts softens. It's like diving under the surface of the ocean, the waves are still there but we can't feel them. All we sense is the quiet pulse of swimming through the depths.
But who or what is the self? Was it the wife and mother who'd raised a child? Or was it some unseen unknown force that I could reach only through years of dedicated practice? In my own study of philosophy I learned that everything was made up of energy or Shakti as it's called in yoga. Shakti was supposed to be a vibrant force, which animated all of creation. Perhaps self was creation. But then how could that be me? Surely I had to find myself to " be with myself."
South Africa didn't disappoint. After going on Safari and visiting all the sights in Cape Town we took an extended holiday along one of the most exquisite coastlines in the world. Each morning while walking along the beach, my thoughts would turn to my marriage and even though I knew it was over I couldn't help feeling cheated out of a future I was sure I was meant to have. My friend had suggested I watch my thoughts, but not in the way I was used to. He shared that if I could go to the root of a thought and find out why I was reacting and more importantly know who was reacting then that's where I'd discover the meaning of self.
I found his suggestions frustrating. How would I ever know who was reacting when I didn't seem to know who I was anymore? "The answer lies in knowing who you aren't," he reminded me. That's when I understood; the very things I thought I was - mother, wife and yogi - had been pulled out from under me, my beliefs in yoga, my beliefs in commitment, these things were gone. Did I have a word to describe what was left? Could I even put a name to the nameless?
The sky that morning was bluer than blue and for the first time in a year I let loose and laughed. The nature of self might always be a mystery but at least I knew that my existence did not depend on the roles I had assumed. I could always be a wife again; I would always be a mother, but being? That is something that will never end.