5 Ways to Cultivate Gratitude Daily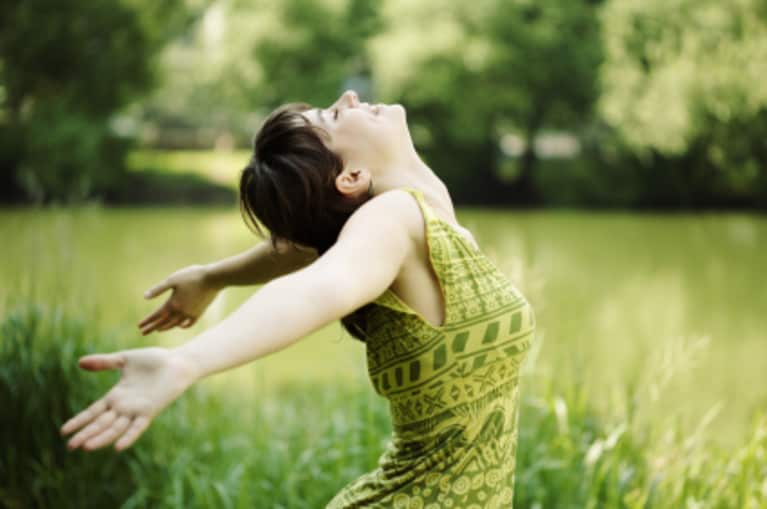 Ah, September! The leaves are beginning to curl and fall, sweet squash is blessing the tables of your Farmer's Market, and you're turning your sights to the next few months in preparation for the traditional family gatherings. We feel warm during this time of the year. Whole. Our loved ones travel from far distances to knock, knock, knock on your front door and smother you in a long awaited embrace. Though we may dread the planning and the endless hours of cooking and the return of crazy uncle Jack, who pinches your cheeks, we have to admit that the holidays are glorious for one reason alone – the love is abundant. It's all around us! In the air! In the Thanksgiving food! It's in Grandma's laughter, and the patter of little nieces feet! The reunions of cousins and grandparents, aunts and uncles is something we all savor. It's something that distracts us briefly from the toils of the other 9 months of the year, and brings us genuine, overflowing happiness.
So why can't we experience this magic – this pure happiness and love - throughout the entire year? True, families migrate these days. We spread out, and the only time we can really be together is during the holidays. And yet, there are several things you can do to treat every day as a holiday. To cultivate that Christmas cheer, that Thanksgiving gratitude, during each one of the 365 days of the year.
1. Bring gifts to your neighbors. It doesn't have to be the holidays to spread good tidings and care. When you get the chance, bake a little extra. Take it to a friend. Surprise them with a loaf of bread, a batch of cookies, or a hearty casserole. Pour your love into this food, and it will nourish them – body & soul.
2. Take a moment to call. Sometimes, life gets in the way of our relationships. But the truth is, relationships are our lives. They keep us whole. Keep us healthy and happy. So take a moment to reach out to a family member with whom you've lost contact. That Aunt that you've been meaning to call. Ask how they've been, and show them that you care. Tell them you love them. You can never tell someone enough.
3. Organize a game night. If you have family – or even friends – close by, round them up, invite them over, and break out the board games! Whether it's Monopoly, Scrabble, Apples to Apples, or even the Wii, enjoy a few hours spent catching up, working together, and laughing, laughing, laughing!
4. Send a thank you card. It doesn't matter who you send it to. It can be a neighbor, a close friend, a distant friend, a mother, a brother, a dad. Fill it with words of kindness. Thank them for simply being there. Let them know that they're in your thoughts. Make the card from scratch. Draw them a picture - even if you can only draw stick people. Send it snail mail style. It'll be like a little Christmas gift in their mail box.
5. Remember – family is sacred. Without your grandparents, you wouldn't be here. Without your parents, you wouldn't be here. Don't wait until December to feel the love of family connection. Feel it all year long. Now... pick up the phone, and call someone you love. Savor every moment of conversation. Every moment of precious silence. Savor, savor, savor, while it's still here to be embraced.