8 Tips to Keep PMS from Sabotaging Your Life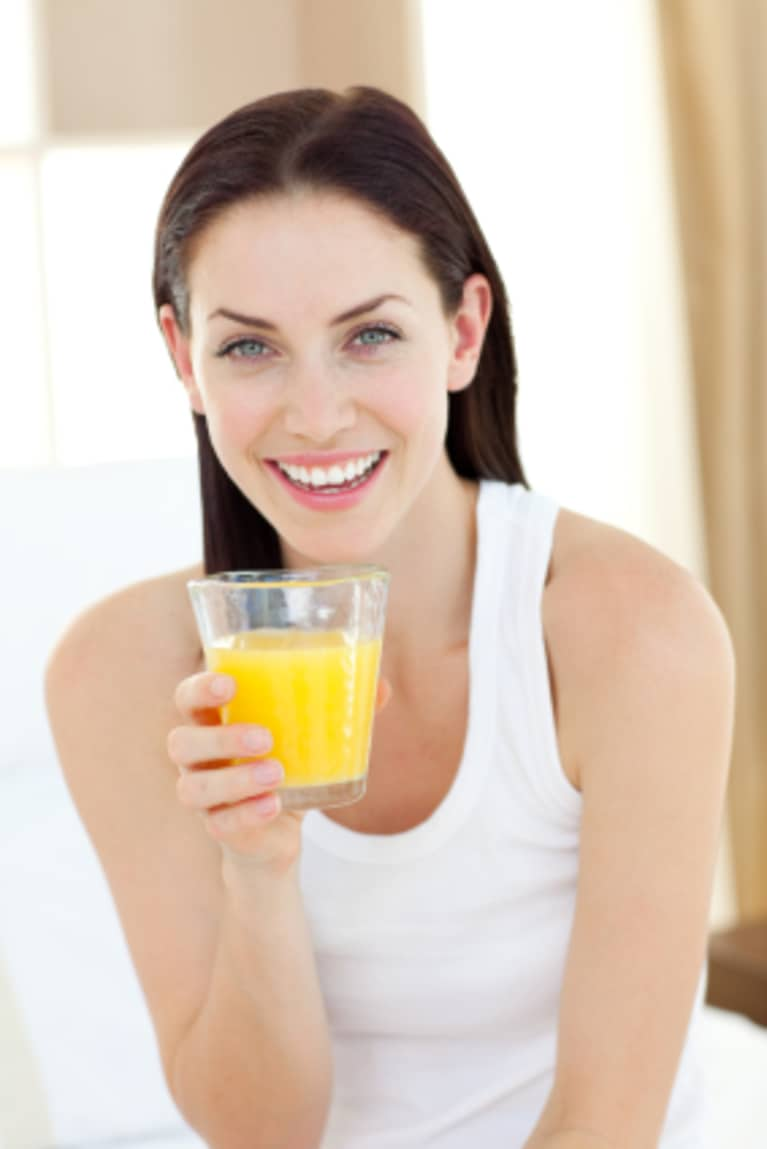 In my day-to-day life, I eat so many greens that I must have chlorophyll in my veins. The only times I have stepped foot in a fast food restaurant in decades has been to pee. I don't drink coffee, and I take supplements such as Ashwaganda and Maca. Yet, I found that I could be the best eater for three weeks, feel amazing and comfortable in all my clothes.
And then, week four would start up. All the good I had previously done would magically and instantly be undone as soon as the hormones hit and the cravings began. Chocolate, chips, cookies, sorbet, and more chocolate became like the mythical sirens, singing to me, luring me away from the greens for a week. Sure, it tasted good, but my little sugar parties left me feeling weak, tired, and defeated. Month after month this cycle would ensue. I got mad, and tired of the yo-yo feeling. I became determined to take back the week – and not be a victim of PMS cravings. I realized that I am in charge!
After many attempts and lots of practice, these are the tips I have to share on how to not let the premenstrual pandemonium undermine you in your quest for consistent and vibrant health:
1. Stock up your fridge with lots of watery fruits and vegetables, such as cucumbers, melons, celery, and juicy peaches. The water helps you to flush out any bloating you may have, and – added bonus – keeps your skin radiant and healthy.
2. Meditate in the morning – even just for five minutes. It will clear your mind, help you set intentions, and center you for the day.
3. If chocolate is your sweet-of-choice, try some raw cacao nibs mixed in with raw nuts and seeds. It leaves a chocolatey aftertaste, and you get the antioxidant health benefits of chocolate without the sugar.
4. Drink lots of water! Every time you feel a craving for something sweet or salty, grab some agua and guzzle! Often times, the craving is just thirst in disguise.
5. Don't skip meals. If your self-control is wavering, then hunger will only fuel your desire to eat badly. Eat a balanced meal of fresh veggies, fruits and whole grains, and fill up.
6. Don't eat that first bite! One mouthful of refined sugar is going to start the roller coaster ride for your blood sugar and insulin levels. And once it gets in your system, sugar is like a drug that constantly leaves you wanting more.
7. Juice and blend! Making smoothies and fresh juices are great ways to satisfy hunger and cravings, and their nutrient-filled punch will boost your energy naturally. Here's one of my favorites: Freeze a banana overnight. Then put it in the blender with some berries and coconut milk, and enjoy a cold, creamy and dreamy shake!
8. Exercise! But don't go out there with a vengeance just to kick some butt. Rather, find an activity that you love, and be gentle with yourself. Walk, do yoga, jog, dance! Suffering on the treadmill just because you want to beat yourself up for the donuts you ate will only lead to more destructive behavior. (Like rewarding yourself for the killer workout with... more donuts?)
Show yourself some positive attention, and feed the real hunger, not the cravings that come sneakily disguised as life-or-death situations. You can get through it, and hopefully feel just as amazing as you did before the wave of hormones hit. And, if you practice these tips all the time, you may just begin to notice those cravings and symptoms start to disappear. Win-win!