My 3-Year-Old Is Texting?!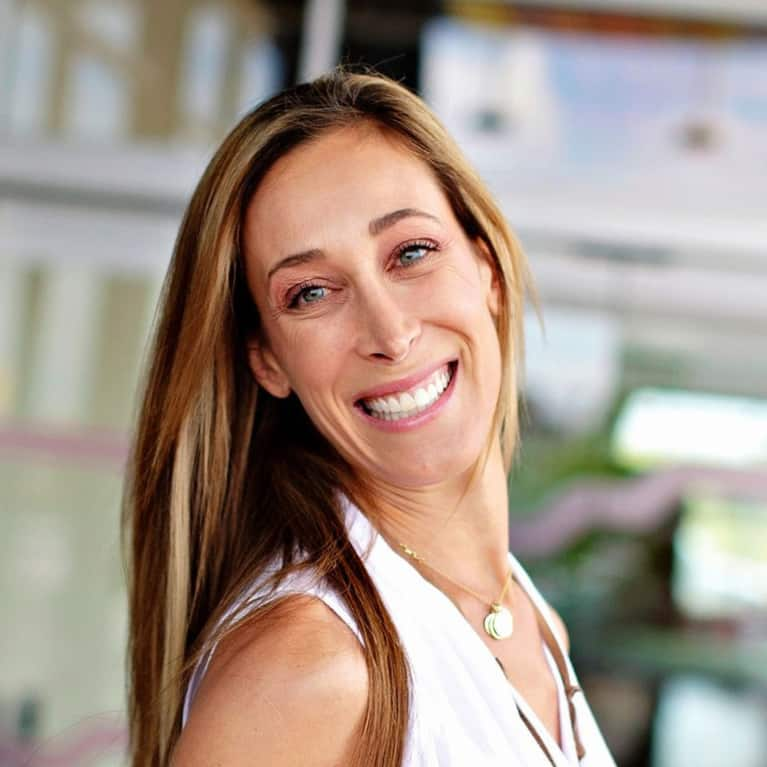 My parents were in town last week they watched my three-year-old during the day while I was working. While driving around downtown Boulder, my mother looked back at Madeline who was quietly engrossed in something while sitting in her car seat and asked her what she was doing. "I'm texting mommy," she stated bluntly as she tapped at her play phone.
Seriously?
OMG what have I done?
Do I really have my face in the phone so often that she's picked up the lingo and has now got it down?
I've spent the last 15 years managing my own business and yes, I'll admit, I consider my iPhone indispensible to me. A lot of it's work and now there are all these other time suckers like Facebook, Twitter, Pinterest and Instagram.
But it's not just me. Last Thanksgiving, while sitting around the table, we calculated that between me, my husband, my two kids, my parents, my brother, his girlfriend and my sister, we owned 7 Macbook Airs, 8 iPhones, and 10 iPads. We found ourselves more than once all sitting around the living room on our respective devices. Insane.
And then, this morning, while I was taking a shower, I sat Madeline up on my bed to watch Sesame Street and I heard Oscar The Grouch telling his fans that he was logging on to his laptop so he could listen to his online university course! Ok. They are learning it everywhere.
Our younger generations are definitely more electronically equipped than we were at their ages. Oscar The Grouch is using a laptop and my three year old has an iPad and knows how to find her favorite song, "I've Got To Move It, Move It" on my iPhone.
Admit it: If you need help in the Apple Store, you wish there was a 12-year-old waiting on you, not a 50-year-old (and hopefully one with blue hair and tattoos, right?).
Technology is a major part of our lives whether we like it or not. There is no denying it. Our kids are going to have these gadgets around forever. So then what's enough? Too much? How are you dealing with preventing the wave of technology from completely overtaking your home and your children's minds and yet not being a hypocrite about it in the process?
The latest technology has helped us become more "independent," but at what cost? Does taking a "day off" from work, yet still spending three hours on one of these devices really count as a break? Are you able to set parameters? Although these devices may allow you to be around your family more, are you really with your family?
My family just created a new rule in the car. If we are driving with another family member and if the drive is less than 15 minutes long, then we are not allowed to text or be on the phone. This has actually allowed us to interact more as a family. Yes, it is a minimal rule, but it is a start and has proven beneficial.
Be aware of how devices affect you and your family. Set limitations. At times, forget, withdraw from or even LOSE your device