When Life Hands You a Baby, Remember to Breathe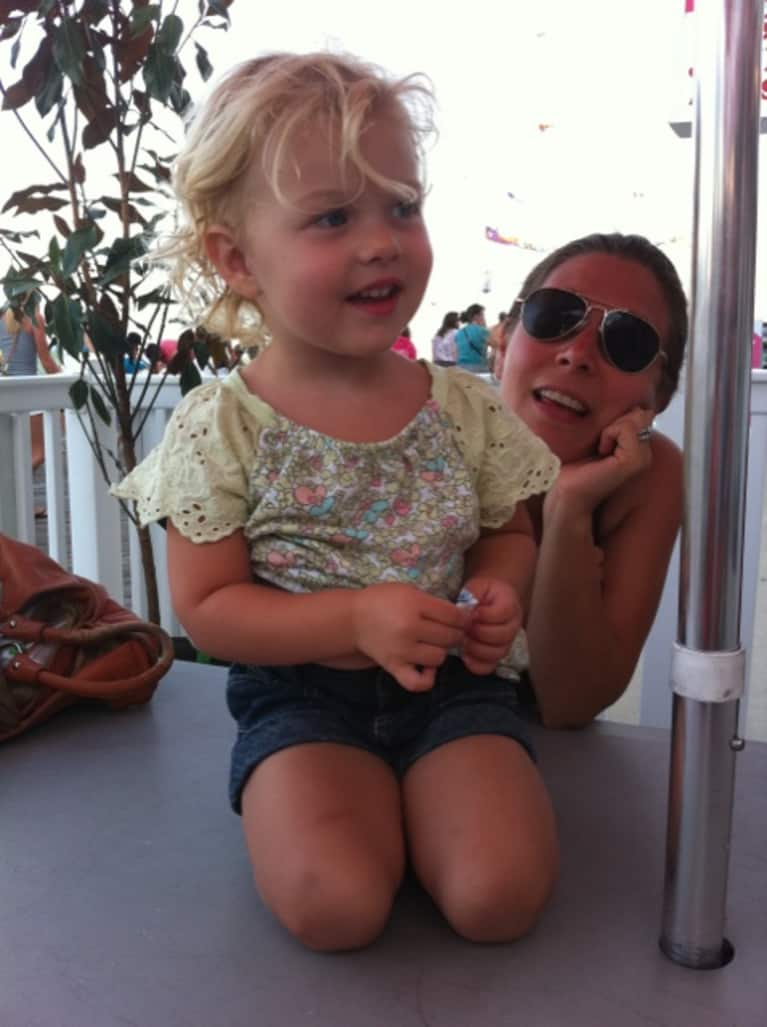 In my twenty-seven years I have found one thing to be true - everyone needs a holy place. No, it doesn't have to be a church, but it should be a place that you think of as your temple; somewhere that is divine or sacred to you in some way. This place, for me is my yoga mat.
The mat is a place for guidance, learning and rejuvenation. Discovering its worth began for me as a young mother, some 2 ½ years ago. My daughter came into the world kicking and screaming. Everyone said she looked like an angel and she was, but she sure knew how to put up a fight. For months there was no sleep and eating over the sink was the only mealtime I knew.
I began to feel the stress of parenthood and it hit me like a ton of bricks, strapped onto my chest. I feared it would never leave. My breath grew short as did my patience and my own body was often neglected as I tended to the needs of a newborn round the clock. Though only a few pounds, the weight of this new life was something I had never known and it felt immense.
I needed somewhere to cleanse my soul, remember to breathe and bring awareness back into my life. The first time I pulled myself away from my child to retreat to a yoga class, I was tired and groggy, carrying my postpartum belly and swollen breasts along with me. Driving away from the house, I was filled with regret at leaving her but seeking something that had been lost – me.
Over the course of the next few months, I continued with my practice and I began to breathe again. I paused daily to remind myself to do so. The lessons of my yoga classes were becoming life lessons that I took with me through my daily travels, which were often only to the grocery store or the park. I reminded myself to be present; knowing if I wasn't it would all be lost anyway.
Over the years, the stresses of motherhood have come in and out like waves, but one thing that has remained a constant - my temple. It's not often that I have time to make it to a class, but my mat serves me just the same. I come to my knees, bring my head down as I reach my arms out long and simply breathe to begin. I am present. I am not lost.
Meeting myself on the mat each day helps me remember how to be a student, not always the teacher, as I've become accustomed. It is a place where I can breathe new life into an often tired and run down body. It is a place where I can absorb what passes me by far too often. Here, I have found that it is amazing what we can learn, when we open our hearts and let the light in. Yoga has taught me this and so I will come back to the mat, my temple, again and again.