7 Ways to Keep Your Relationship Strong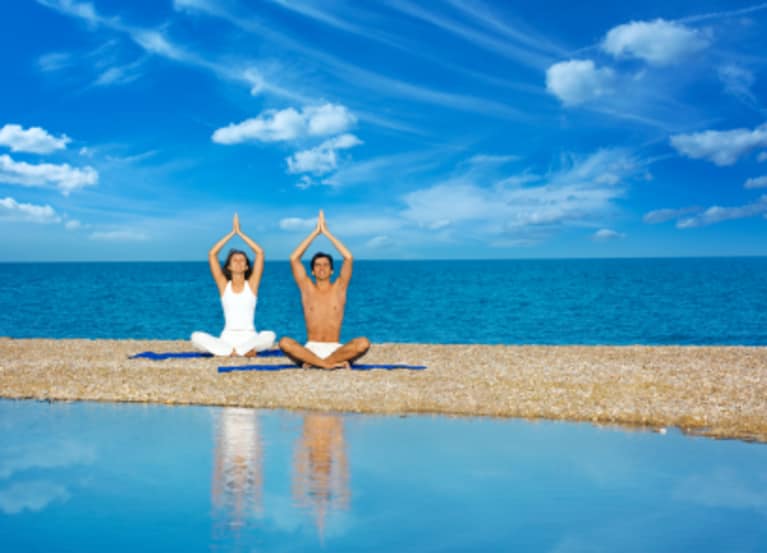 I have been with my partner for ten years. That's an entire decade. I'm 28-years-old, so that's over a third of my life, and when I think about the expanse of time, I'm in complete awe. We have grown together in so many ways and have witnessed each other becoming the people we are meant to be. We have experienced the carefree nature of our college years; being miles apart when I studied in Barcelona; doing long distance when I took my first job in Minneapolis; and Skyping via a choppy connection all the way from India.
Through all the physical distance we have encountered, we have been forced to learn clear and open communication. This has brought us closer as humans, partners and lovers. We have learned to never waste an opportunity to connect, to always share what's on our minds and to be vulnerable in front of each other. We have learned the art of spoken word, physical touch and silence. We have learned the power of honesty, forgiveness and unconditional love.
How do we establish connection when we work a 9-5, work out afterwards, eat a healthy dinner, and try to be in bed for eight hours of sleep? The good news is you can make connection a priority in your daily life no matter your current situation; you just have to be willing. I have identified seven techniques that help my partner and I stop daily and appreciate the moments we have together, whether it's a few seconds in between the hustle and bustle of our jobs and social activities or the few hours we spend on a date. These tips can work for friends and family as well:
1. Make a 5-second connection – every day, we embrace with both arms wrapped around each other for at least 5 seconds. There have been studies that show an embrace of this duration can ease stress and tension. Our partners don't deserve the back-lash from our crazy work day, so find a way to relax and let go.
2. Embrace silence – once in a while, we take time to look deep in to each others' eyes without speaking. Try to see in to the depths of the other persons' soul, what moves them. Or take it to another level and breathe with each other. Place one hand on each others' hearts and take a deep inhale and deep exhale. Repeat. These are both techniques to creating intimate connection.
3. Call each other by name – this may seem like a small thing, but I feel a profound sense of respect and intimacy by being called by my real name instead of "honey" or "baby." I feel it is a direct acknowledgment of me and my uniqueness. But some days, I don't mind being baby.
4. Know your love language and theirs – I read The 5 Love Languages a while back, and while it's a simple concept, it is profound in its simplicity. People receive and give love in different ways, because we are all different. Once you know your partner's love language, you can establish a deeper connection in the way they best receive love and vice versa.
5. Make "me" time a priority – it may seem counter-intuitive to want to spend time alone to improve your relationship, but it is absolutely necessary. Everyone needs a chance to be alone to recharge, renew and just be. This way you can be the best you for yourself and your partner. And, you both deserve it.
6. Find a common interest or activity to share – my partner and I have really differing interests, and I used to complain that we don't "do" things together. Through the years I have learned to accept this as it provides us unique perspectives and interests to share. But recently, we both discovered a love for swimming and spend a few hours a week doing this together. It has been an amazing new way for us to spend quality time.
7. Do something for the other – I believe in "accommodating love" or the idea that even if we don't want to, we can do something for the other person because it makes them happy. The day my partner learned to country dance is still one of the most exciting memories for me. There is no way he would choose to listen to country music or suggest going dancing on an ordinary basis, but when he sees the goofy grin on my face as he spins me round and round, I can tell how great he feels to see me happy.
Several people have come up to me recently to tell me how happy we both seem. They want to know our "secret." Well, we have had a lot of time to learn and grow in ten years, and it hasn't been easy. We have experienced many junctions in the road and could have very well taken a different path each time. But, I have the faith that we would still have arrived here in this moment today. Self discovery, love and devotion lit our path.
And along the way, we always have a choice. We can choose to sit still and allow ourselves to grow apart or work hard and continue to grow together. We choose to work. We choose to connect. We choose happiness and each other.