My Secret to Healthy Eating Is Yoga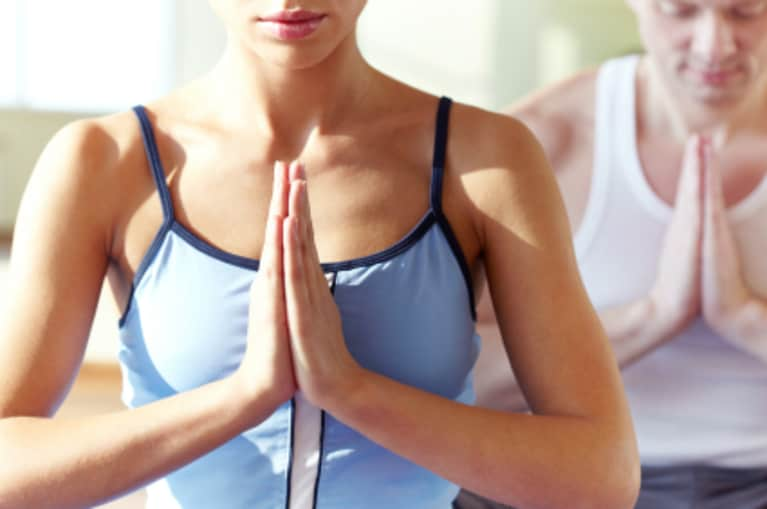 Most people are engaged in a constant battle with food. They know they should choose the apple but the candy bar seems more inviting. A few years ago I'd actually given up on the battle, I declared myself a loser and always proudly selected the unhealthy choice. And, because I was always making the unhealthy choice, I never noticed a difference in how I felt when I ate something healthy versus unhealthy. Feeling sluggish or hyped up from rich or sugary foods was my norm and the occasional apple wasn't going to drastically change this.
But, after coming back to Vinyasa yoga, and making it a daily practice, my eating habits have completely changed. I now crave fruit, vegetables, whole grains and other yummy nutritional things. And I haven't had to even think about it or "engage in battle" with my brain for one second. The healthy choice is the only choice I want.
I didn't even realize just how much this had become part of my daily life until last night, when a friend offered me a piece of caramel candy. The first thing that popped into my head was the memory of the last time I ate a few pieces of candy and how gross I felt afterwards. Not only did I say no, but I also shared that eating candy makes me feel disgusting. Whoa, who am I?! When did I start even noticing a difference in the way I feel when I eat candy? Looks like I have to credit yoga for this one as well. Doing daily Vinyasa has made me more mindful of my body, and therefore aware of how bad I physically feel when I make even the slightest of bad food choices.
So the next time you find yourself wishing that you ate healthier and felt better, don't bother forcing yourself to diet. Just throw down your mat and do some yoga. It will all fall together from there.