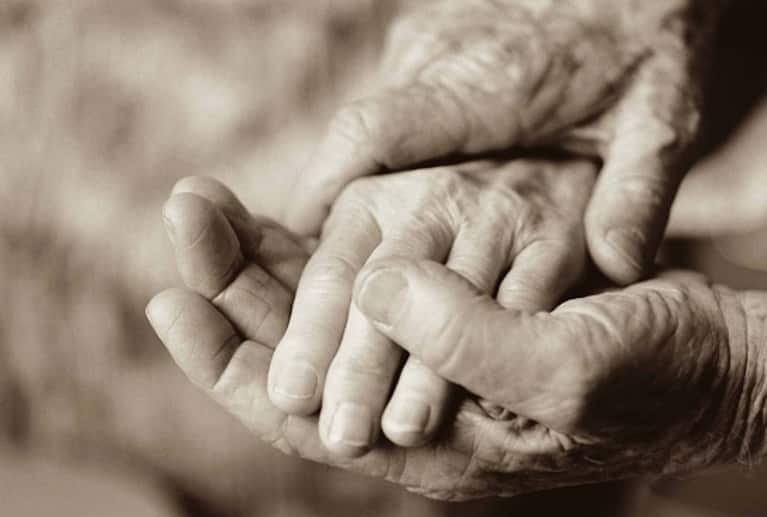 When I look life in the eyes,
Grown calm and very coldly wise,
Life will have given me the Truth,
And taken in exchange – my youth.
~ Sarah Teasdale
My father is turning 83-years-old this year. This is a shocking revelation to many of my friends since I am only 31.
My dad, Orestes, was quite the stud, if you know what I mean. Growing up, I remember this strong and handsome man who doted on his family. His Spanish ancestry gave him a lighter skin tone and beautiful set of hazel brown eyes. And he was a talented vocalist and musician. Women swooned (my mother Corazon included), especially when he sang at the piano.
So when my parents and I recently met up in Seattle for a family wedding, it threw me for a loop to see how much harder it was for my dad to get around. It has been eight months since I last saw my parents. He walks with a cane and it takes him longer to get ready. Everything about my dad nowadays is just slower, a lot slower compared to our fast-paced society.
Watching him closely over our four days together gave rise to some mixed feelings and some important questions: Why are we so afraid of aging? Is it because we will eventually walk around with a cane or need a wheelchair? Or because our bodies will eventually betray us and we will no longer feel beautiful, strong, and independent?
I look around me lately and I see teenagers worrying about their dress sizes or the next fad diet; and 20-somethings agonizing over wrinkles and grey hair. The ability to resist aging is glamorized everywhere we turn – in magazines, reality TV shows, and commercials. It creates a false sense of reality that leaves us feeling constantly afraid, insecure, imperfect, and ungrateful.
As I slowly age, myself, I have come to realize that aging is a gift. It's a journey that tells a story about my life. While I strongly believe in the importance of being healthy and making healthier choices, I also believe in embracing the natural cycle of what it means to be alive. Why do we hide our "imperfections"? Why do we resist aging so much? And why do we let ourselves become so consumed and obsessed by it?
When I look at my dad in his fragile state, I see a man who has lived a very big and full life. Every wrinkle and ache represents a story, some aspect of his history.
He is a veteran who was once a young soldier, and fought alongside the Americans during WWII; a father who raised 7 children; and a husband who, after 30 years, still makes the same "perfect" cup of coffee every day for his wife. His wrinkly fingers, while crippled by arthritis, continues to serve as a reminder to so many of us the beautiful music he used to create.
When I see him, I can't help but reflect on my own journey. I should be so lucky to be given the gift to live as long as he has, to experience miracles and everything that life has to offer, no matter how tough or painful it can be. He is a testament that I can survive anything.
When I look at my dad today, I am inspired to live my best life. Someday I want to be 83, able to reflect back on my own life, and say I have spent my every waking moment living it purposefully, authentically, and lovingly; that I didn't waste my time and energy getting caught up on being superficial, or worrying about the tiny details that eventually I would forget or even laugh at.
I am certainly not perfect. I will make mistakes and I will get hurt, but I will also learn to celebrate every lesson – lessons I can only acquire as I age. The future is full of uncertainties. Nobody knows if any of us will be here tomorrow, much less if we'll be here long enough to showcase our wrinkles, arthritis, or grey hairs.
So today, I commit to spend the next 50 years laughing really hard until my face goes numb, keeping healthy relationships and loving them deeply, dreaming bigger dreams, and doing whatever it takes to simply be happy and grateful.
I will keep my wrinkles. I will even celebrate my grey hairs. They will eventually show the world how much I have laughed, cried, and lived. I will take care of my body and my spirit and live the best way for myself and for those I love.
I love this saying by author Martin Buxbaum, "Some people, no matter how old they get, never lose their beauty – they merely move it from their faces into their hearts."
Looking at my dad today, I choose to celebrate him as often as I can; for every birthday milestone is another year of miracles.