3 Ways to Live Until You're 93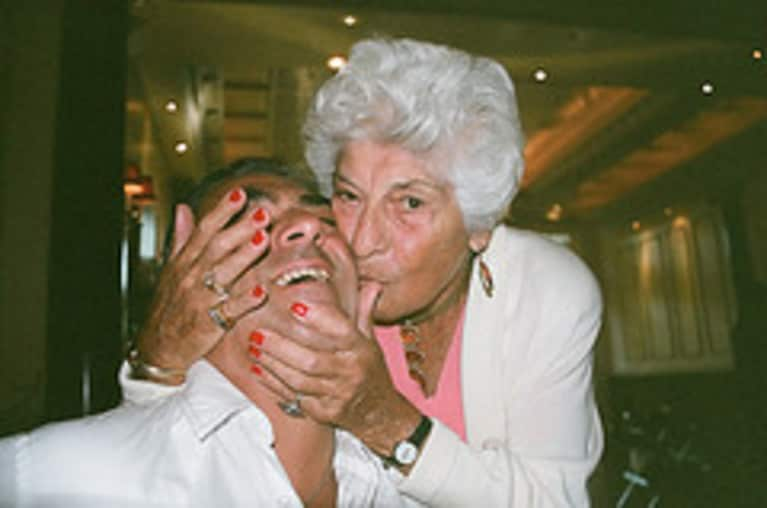 My grandma is utterly amazing, something you have to see to believe. She golfs (and wins), she cooks, she cleans, she sews, she draws (she was a designer), she drives around in her big, white Chrysler, but most importantly of all, she makes every person who crosses her path laugh.
She is 93-years-old.
Just in case you didn't get the picture: last Sunday she was photographed walking alongside a 96-year-old lady who was using a walker. My grandma walked by this lady's side, coaxing her along, "Come on honey, you can do it!"
She does not wear glasses, nor has she ever. She gets asked out to dinner by 65-year-old men, and she rejects them because "they can't dance." Her bicep is bigger than mine, and I thank God every day that I got her legs.
I sat next to her over the weekend, in a hand-in-hand embrace at a family party. We were smiling, sharing stories and laughing like two childhood friends. I was admiring her trendy jewelry when another lady said, "That's sweet; did you leave some jewelry for your granddaughter?"
"No. I'm alive. I wear it," was my Grandma's response.
No one is going to cut my Grandma's life short, and no one is going to make her stop living and enjoying every moment of it.
So, how does granny do it, you ask?
1. Laugh often – Let your head roll back and your eyes tear. Do it until your stomach hurts and almost to the point where you cannot bear it anymore. Lock eyes with your friends, your family, even a stranger.
2. Be True to Yourself – Stop worrying about what the world will think if you go running in your sports bra and you don't have a six-pack. If you want to study philosophy, do not study economics because of what your friends will say. Being you and doing you is more than okay; it is beautiful.
3. Stay Active – Grandma never sits! It is okay to relax, but try vacuuming the first 30 minutes of your favorite show; it gets up your heart rate. A snowy winter coming? Go out there and help your neighbor shovel for 15 minutes – get some back muscles! Walk to the grocery store, and go out dancing!
My grandma is my best friend. She is my pride. She is my motivation and my inspiration. Take her advice; it works! And don't forget to ask your grandma her story! If you don't have a Grandma, you can share mine. Her name is Faustina, so feel free to leave her a message below.
Our elders carry all the wisdom in the world, how often do we tap that resource?