7 Ways to Balance in the Midst of Chaos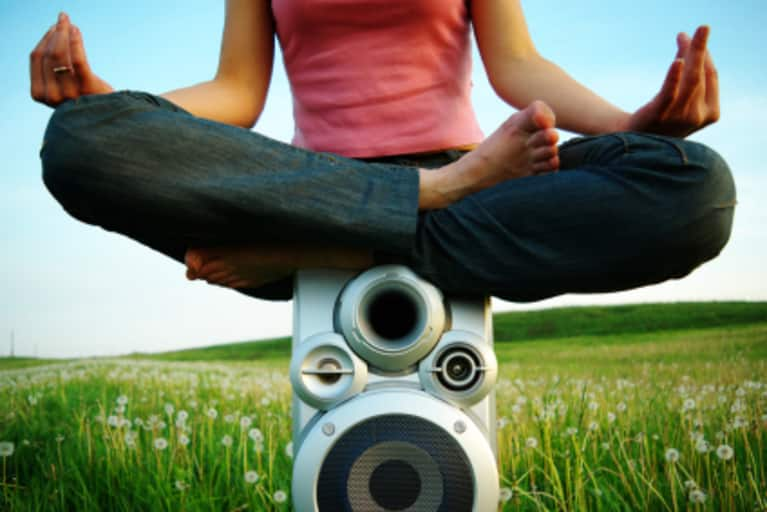 In our day-to-day lives, especially during times of change, it's amazing how easy it is to get caught up in the rat race or the minutia of life. Once we are on a roller coaster of to-dos, and getting to that next thing, it can become a vicious cycle.
The mind can go non-stop! Studies have shown that the human brain produces approximately 70,000 thoughts on any given day. So how do we balance our mind? How do we stop the monkey chatter? How do we live in this modern world in a peaceful way?
Here are some tips and tools that I have found along the way that has helped me get back on track to a place where everything aligns with the soul and where miracles can truly happen:
1) Yell Out into the Universe – literally yell out; "STOP!" and take a deep breath. This is a great way to trigger your brain to come to a stop, mentally and physically. This will also shake out your nervous system and open you up to a new way and new possibilities.
2) Meditate & Breathe - Commit to meditating five minutes or more a day. Create a sacred space to quiet your mind and unwind. Take 3 deep breaths, inhaling and exhaling slowly. Follow and listen to your breath, feel it moving in and out of your body. Indulge in the stillness and relax.
3) Trust & Ask Spirit - Know that Spirit has your back and has beautiful plans for you! Leave it up to the Universe to guide you about what to do next, what to say, what to wear and even where to go. Just ask! Ask through prayer or affirmation.
4) Do Something "BAD" - This is an exercise I offer those clients who often go by the rules and like to please others more than themselves. When you are feeling stuck or that you can't get a break, try doing something "BAD" and out of the ordinary! Maybe it's sleeping in, ignoring phone calls, eating chocolate, or skipping the gym!
5) Stretch & Sweat - Get your blood flowing with a workout such as a run outdoors, a long bike ride or a walk in nature! This will release endorphins and help relieve stress and anxiety. Try balancing yourself with deep breathing and stretching with an uplifting yoga practice at home or treat yourself to a class at your nearest studio.
6) Catch Up on Some Zs - Getting enough sleep is rejuvenating to the whole body as well as very therapeutic to the mind. Taking a nap during the day and getting 6-8 hours of rest a night will balance your energy levels and improve the quality of your life. Plus, it gives your cells time to renew and wake up refreshed!
7) Let Go & Just Be! - letting go is a powerful exercise for overall happiness. It allows you to surrender to what is and gives you the opportunity to be your authentic self. Living authentically results in integrity, love, simplicity and strength for the soul. Let go and allow the Universe to rule your life.
Life often brings us challenges and times of transition. By developing these seven habits, you will be able to draw from your own strength and awareness during these times of change and get through them with inner peace and balance.