10 Components of a Yoga Teaching Plan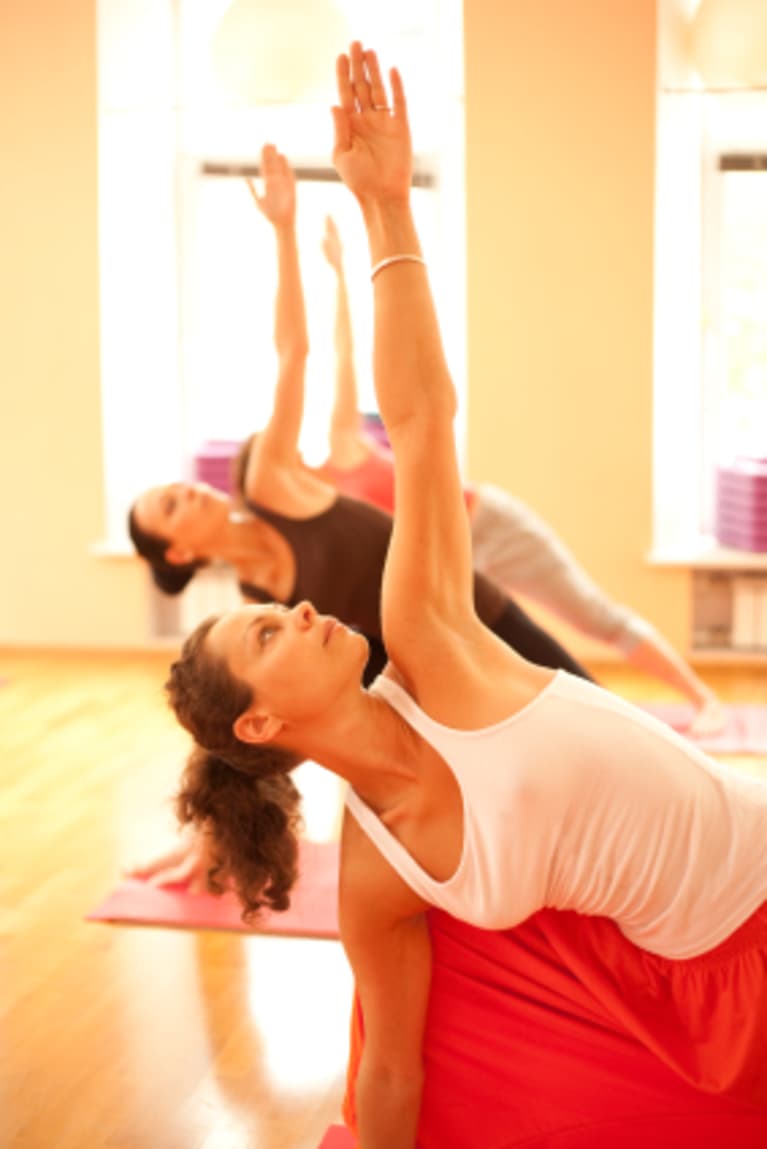 When you start out as a new yoga teacher, there are a lot of moving parts with which you're unfamiliar. The sequence, how to describe each pose, assisting students, managing the environment and feeling the confidence to speak from your heart are all things you're navigating.
As you gain more experience, these things become more like second nature and you have the confidence to walk into any teaching situation, knowing that you can handle whatever comes up. But at any stage, it's important to be looking ahead to your development as a teacher. Unless you work in a studio that conducts regular teacher meetings, where goals and action plans for professional growth are developed and implemented, it's really up to you as a teacher to identify goals and action steps to achieve these goals. The longer you teach, this becomes even more critical, as it's easy to get complacent and stagnant.
Here are some components of a teaching plan:
1. Getting to know your students: As a staff teacher at a studio, you'll see the same people regularly. Rather than coming and going without acknowledging them, determine what you're comfortable with in terms of contact. This will be different for each teacher. Your personal style, attitude, confidence, mindset around teaching and your idea of your role as a teacher will all influence the way you approach your students. Take the time to think about how you'd like to be known, face any challenges you feel, either socially or professionally and take time to get to know them on some level.
2. Developing different challenges for class: As a new teacher, you might write out a plan before teaching each class. As you gain experience, you most likely drop this in favor of being "in the moment." However, in any case, it can be helpful for your development as a teacher to keep up with ideas around how to challenge your students. This may involve introducing different sequences, posture, themes or emphasizing different things like tempo, breathing, holding postures or focusing.
3. Finding a mentor: One of the realities of being an independent teacher is that you are in charge of your development and growth. Find someone that you look up to, a teacher that has more experience than yourself and someone that you respect. Find ways to stay connected to that teacher and see if you can meet at least semi-annually to discuss your ideas and professional development as well as present the challenges you're facing as a teacher.
4. Scheduling regular time to collaborate with other teachers: Just like finding a mentor is up to you, taking time to meet up with other teachers is up to you also. In my past article, "5 Things to Ask Yoga Teacher Colleagues," I identify things you should be asking your colleagues when you run into them. This can happen spontaneously when you pass between classes or even better, set aside time to meet with someone you know for a more in-depth conversation. It's a great networking opportunity and you'll both grow from the sharing of information.
5. Maintaining your CEU responsibilities to any certifying organization or registry: Depending on your affiliation with a certifying organization or Yoga Alliance, you may be required to attend a certain number of workshops or training programs to accumulate the necessary hours for continuing education. But even if that is not part of your professional development, it's critical you make time for learning as a teacher. Seek out new teachers, new topics and areas in which you are lacking knowledge. Start in January to map out your CEU schedule for the year and be open to opportunities as they come up.
6. Maintaining your practice: One of the hardest things to do as a full-time yoga teacher is find time for your practice but it's important both from a physical standpoint as well as personal development perspective that you maintain a practice schedule. Also, if you practice where you teach, it's a way to stay connected to the local community. This can also be a networking opportunity and a way to bond with other teachers taking class as well as seek out other teachers who are teaching in different locations from those in which you work.
7. Mentoring a teacher or teachers, either as a paid service or otherwise: Just as your development is shaped by what you learn, it's also shaped by what you share. Some teachers, like myself, have developed and offer a formal mentorship program, where teaching guidance is provided to other teachers. Even if you don't develop a program such as this, look for ways to meet with other teachers to share your knowledge. This may come up when you meet the new person on staff at one of your studios or might be an opportunity you see when you're approached by someone with a question.
8. Developing a workshop schedule: Just as mentoring a teacher is a professional development activity for you, so is teaching workshops. Workshops require planning, development and execution on a theme and are longer than a regular class so there is much more depth to what's being presented. Decide what topics or themes interest you and are in your area of expertise, develop a short, written paragraph on the idea and present it to the studios where you teach. Look for ways to teach at least 4 workshops each year in your community.
9. Expand your knowledge through reading: As a new teacher, there's a lot of required reading. It starts with your teacher-training manual and might include other books on yoga philosophy that you're required to read as part of your training. As you get experience, while you may have the weathered and worn books of your initial foray into teaching, you might not pick up new texts to help expand your knowledge. Along with educational books on specific teaching topics or anatomy, look for inspirational content as well that may work it way out in your classes as more mindful or heartfelt sharing.
10. Define areas of knowledge where you are deficient and create a plan to fill the gap: This is a wonderful exercise to do with your mentor. Have him/her take your classes and give you feedback. Honestly evaluate your teaching from your own perspective. Determine technical areas where you feel you are lacking confidence, knowledge or experience. Make a list of these areas and find workshops, longer training programs and people that have this information. The actions you take here will contribute to any CEU requirements as well.
The path of a yoga teacher is a never-ending journey of growth and development, challenge and reward. This is of course, shaped initially as your path as a yoga student and as you probably have heard before, the student and teacher are "two sides of the same hand," meaning what you learn as a student feeds your teaching and the opposite is true as well. Taking the time develop a teaching plan will help you in your growth and keep your professional development on track.