Are You Ready to Journey Inward?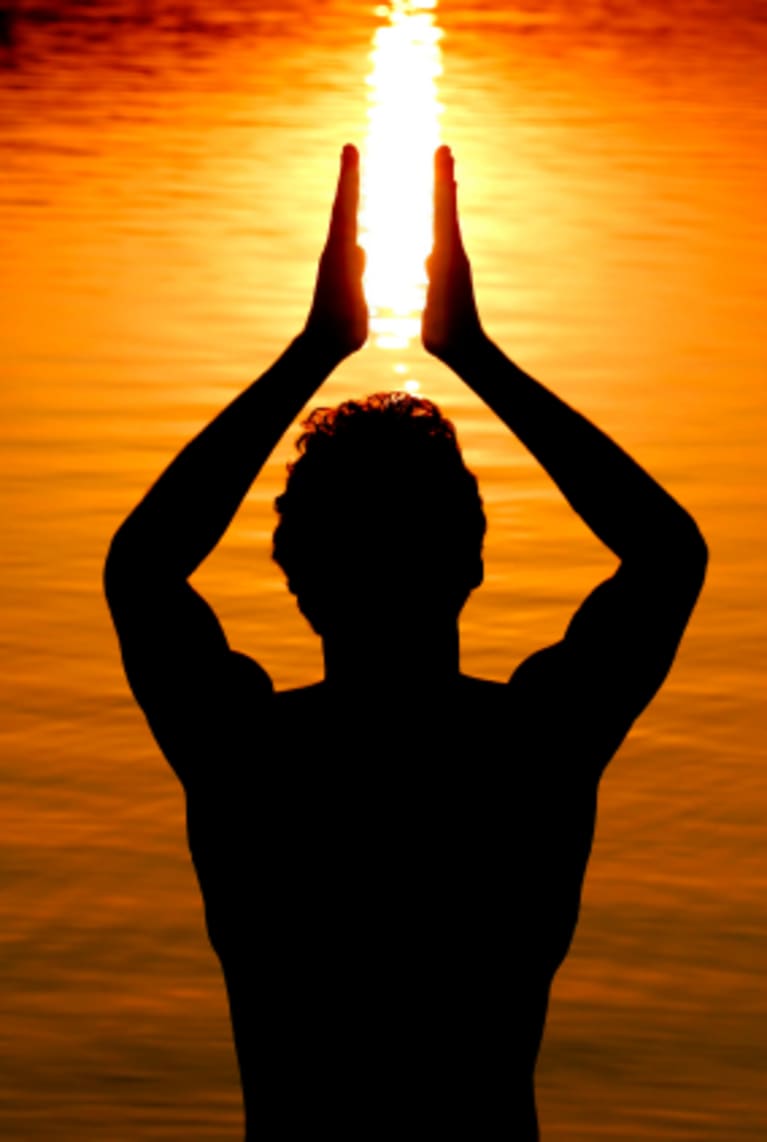 When I was younger, I attended a parochial school. We had to wear uniforms, but had several "dress down" days, when we were allowed to wear our own casual clothes. One morning at school, it was announced that we would be allowed to "dress down" the next day. Everyone, including myself, was excited to shed our lackluster attire.
That evening, I had an unsettling feeling in the pit of my stomach, and a tinge of a headache. After awhile, I sat quietly with myself and went through my day and my mind, wondering what could be bothering me so much. Then, it hit me. I had nothing "cool" to wear the next day. I didn't possess many interesting or fashionable clothes, and my mother refused to buy brand-name designer clothes, instead using the money to save for my education, and the expenses associated with it. Since I didn't have an outfit that I felt good about, an unconscious feeling enveloped me. It's only when I took the time to look inside myself that I realized that I felt insecure about my clothes and about myself.
Had I not delved into myself further, I would have allowed those feelings to sit and fester within. I may have even blamed my mother unconsciously, making her responsible for my unhappiness, but I didn't. Once I discovered the source of my unease, I opened my closets and used my imagination to create an outfit I could feel my best in. My mother, seeing me do so, offered to help in whatever way she could with the wardrobe I had. Had I not stopped to pay attention, I would have never discovered that my thoughts about my clothing led me to feel insecure and without confidence, causing a psychosomatic reaction.
Oftentimes, we brush aside our thoughts, emotions or feelings when we don't get the validation, recognition, material objects or love we receive. We place more value on that which we are seeking, rather than looking inside ourselves to determine how the lack of, or overabundance of, having an object or adulation affects us. This information is actually more valuable than what we are seeking on the outside. When we go inside, we are no longer distracted from the external world; we have an opportunity to examine our thoughts, feelings and emotions. This introspective journey is an important one, because it helps us to understand how our minds work, and the thoughts that stir up unwanted feelings.
While merely observing does not always provide the solution we are after, it does help us to understand the source of our feelings about ourselves, and in turn, our feelings about others. If you can practice detachment from your desires and aversions as you observe, then you will be able to see your Self and the situation more clearly, without the filter of your mind. From this perspective of clarity, solutions usually arise organically.
Whether you devalue or overvalue yourself, the time spent looking inside at the way your mind works will help you to know your Self better, and eventually bring you to a deeper level of ease and peace. Take the journey inside; it's truly worth what you will discover about your Self. Consciousness is a tool for your healing and evolution.