Sometimes It's Okay NOT to Exercise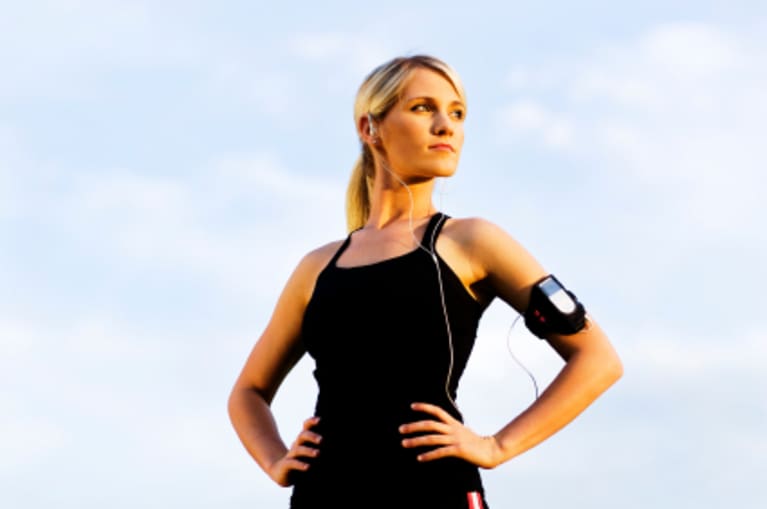 As a personal trainer, it's my job to motivate and encourage individuals to move their body (preferably in a way that's fun!) and reap the benefits exercise can encourage. As a detoxification specialist, however, I am very aware that in times of change, we detox mentally, spiritually, physically, and emotionally.
Therefore, the trick is in merging both mindsets to find balance, but one that is still unique to the individual and supports their health overall. I find I lean heavily towards healing over pushing physically to experience momentary gains. In the long term, it seems to stress and cause clients to burn out if the body and spirit can't keep up together while detoxing. However, that's not to say exercise isn't a form of medicine once healing crisis' pass.
First of all, physiology is linked with emotional outlook and attitude. You will feel happier, healthier, and lighter when you exercise, however you are usually detoxing to an extent just by eating cleaner and pumping your lymphatic system. Years of stagnation and an acidic body can tax the kidneys and adrenals, therefore resulting in emotional purging as well. These are difficult times to push through, but the end result is oh-so-worth it. The typical dietary suggestions always help: drink lots of water, eat tons of raw fruits and vegetables, and get plenty of rest!
That's why I feel that there are certain times balance needs to be struck when pursuing a higher place of health, while also staying committed to an exercise program. Here's my list of when it's okay to take time off from exercise:
1) When you are chronically ill: In my experience (curing the body, not treating dis-ease), it's important not to draw any energy out of an individual that needs to restore and revitalize the systems of the body. There will be a time down the road when you have the energy and motivation to start moving, and that's usually guaranteed by getting the processed junk out, and the real foods in.
2) Before you over-train: I've done it, we've all done it, fired by a set of strong-willed genes or motivation to improve your personal best, you've crossed the limit past threshold recovery. Your muscles feel in a chronic state of soreness, and your days drift foggily by. It's time to take a day (or a few) for you. Let your body recover! Usually you will be back to pounding the pavement stronger, faster, and well refreshed when you give yourself some TLC.
3) Injury: This is a no-brainer, but we sometimes have to remind ourselves! If you're injured, not only are you feeling the pain, but you're also wondering emotionally whether or not you should try and get your run, yoga class, or cycling time in. In this frame, it's more of a mental debate as we constantly pressure ourselves to push past obstacles and be fearless in the face of hardship. Newsflash–you're not doing yourself any favors by stressing your body out even more. Take time off, recover, do light yoga, meditate, and come back to the sport ready to ease back in once you've allowed yourself full recovery.
4) When life's obstacles don't allow time to play: We're a busy society. Sometimes a business trip, family event, crisis, or a little relaxation time can lessen the urgency to get some exercise in. Don't stress! The important thing is to enjoy the day or two you take off, but still maintain the motivation to continue moving your body for all the benefits you receive. Remember, this is a life journey of staying active for a healthy and happy you!
All of these reasons include one main point: your body can heal itself, but you have to allow yourself time to recover! Mentally worrying over not exercising (as many athletes love to do) can increase stress and inhibit the wonderful revitalizing job your vessel is working on!
I believe our main focus should always be on health, so if you need some time to rebuild and get the glow back, cherish and love how in-tune you can become with your body while maintaining a healthy outlook on life!