Lessons on Lightness & Joy from Judith Lasater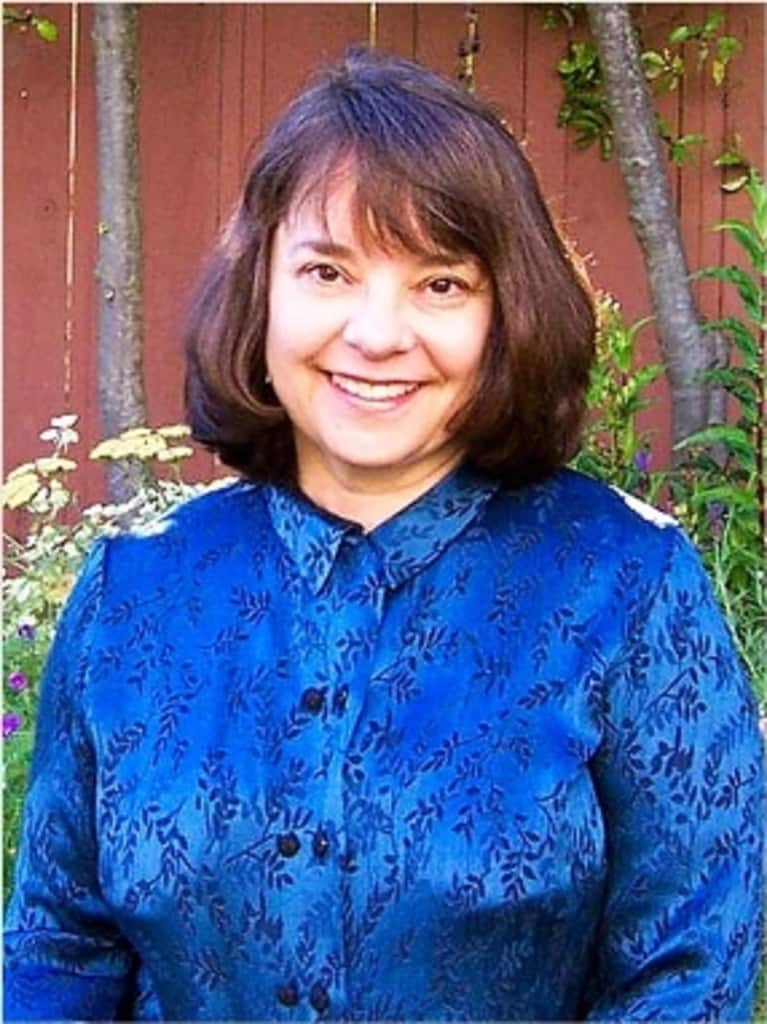 Judith Hanson Lasater, one of yoga's pioneering women, took her first yoga class at the local YMCA in 1971 and fell in love. Ten months later, her teacher moved away and she found herself at age 24, with no formal training, teaching 20 yoga classes a week. Since then she studied with Swami Vishnudevananda and B.K.S. Iyengar (as you can see from this picture of her with him), became a certified physical therapist, earned a PhD in East-West Psychology, and raised a family. In 1975, she was one of the founding editors for an upstart yoga newsletter called Yoga Journal. If that's not enough to make you feel under-accomplished, she's also written eight books, including the best selling "Living Your Yoga: Finding the Spiritual in Everyday Life."
I've lost count of how many copies of Lasater's "Relax and Renew: Restful Yoga For Stressful Times" I've gifted people. It's the restorative yoga bible, and has traveled around the world with me as I've led retreats. But just because she wrote the bible doesn't mean Judith's OK with the label "restorative"—in fact, you best not try to label her at all. Yoga and pregnancy, anatomy and kinesiology as well as using the yogic principle of satya (truth) as part of a path towards understanding that "What We Say Matters: Practicing Nonviolent Communication" are just a few of the topics covered in her other books.
I brought a couple of questions to Judith, posed to me by my students. Here's the great wisdom she imparted.
I've been practicing with you for six years and I still can't touch my toes. Why?
You are not alone. The average person of 30 cannot do it either. Part of the reason could be shortened hamstrings, but it could also be tight hip external rotators.
To better understand what your student is going through, try this. Stand up with your feet pointing straight ahead. Bend forward in Uttanasana and note how far you go. Now stand up and turn your feet well outward into external rotation of the femur. Try bending forward again and notice how much more difficult it is. Finally, try bending forward the third time, but this time with your feet rotated inward. Such a difference! You can now feel how much tight external rotators in the hip/buttock area inhibit forward bending. It is not just tight hamstrings that make it hard to bend forward.
So my suggestion is that you recommend to your student that she spend a few minutes every day stretching the hip external rotators. Practice a modified pigeon to do this: sit on a bolster with the right leg in a half lotus position and the left leg stretched out behind, like Raja Kapotasana. Roll the back leg inward and try to sit down well on the right buttock, which is supported by the bolster. Make sure the right shin bone is exactly parallel to the edge of the mat, heel in line with the center of the right knee. Breathe! The stretch will be felt through the right buttock. Repeat on the other side.
Why is it that I try so hard to obtain this, and other things in my life, but they never seem to happen?
Life is what it is. Sometimes we try our best and all goes well; sometimes the opposite is true. It seems to make no sense, and this, in and of itself, is confusing and confounding. But a deep spiritual truth is that we really don't have to change to be whole and present. It is, in fact, the constant striving to be different, to be better, to attain the desired goal that actually keeps us from being happy.
I am not saying to stop stretching your hamstrings and rotators to facilitate an easier forward bend. I am saying do this practice with lightness and the intention of enjoying the practice for its own sake. As much as you can, give up your attachment to outcome. This is the victory, not touching your toes.