Dive Into You: Realizations of a Yogini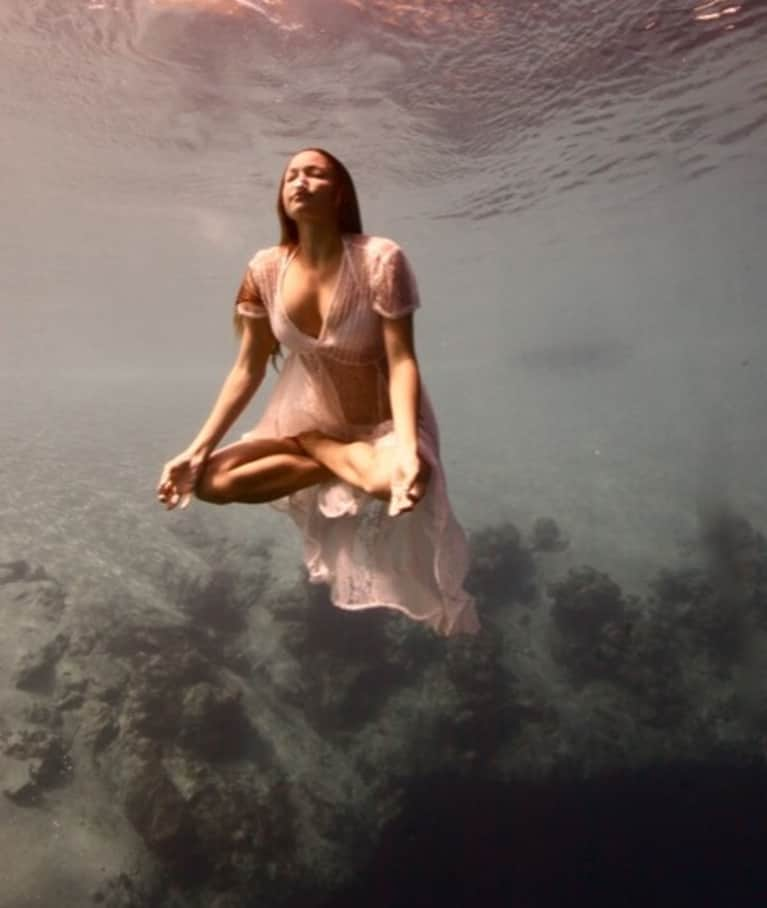 It has been almost four years now since I stepped into the "real world" with my bachelors degree in hand and a dream to save the world. However, reality was requiring that I support myself so under this pressure I caved in and took on work as a manager at a large retail chain. Let's just say it wasn't exactly what I had envisioned myself doing! After all, I had studied Psychology and was into yoga and meditation. Working a nine-to-five at a place that was not aligned with my passion slowly crushed my soul. Plus, I feared leaving because I had believed what others said about being lucky to even have a job during the economic crisis.
Operating out of fear is never a good idea, and though there was a lot of anxiety attached to the idea of leaving my job, it paled in comparison to the kind of anxiety I experienced when I imagined myself looking back on my life in 20 years and seeing that I had wasted my time as a slave to the "American Dream."
I started to feel stifled by the layers of fear in which I had cloaked my life, and and the panic set in.
"This is my life!" I encouraged myself, "It's ending one minute at a time! I'm not gonna get these minutes back!" After musing over this simple truth for some time, I felt that the wisest thing that I could do would be to redeem those minutes for a dream that was closer to my heart. And to do it now!
I'm no enlightened sage, and mentally detaching myself from my lifestyle was just not happening (I did try!) So I did what any normal, anxious and impulsive 22-year-old girl would do. I got rid of everything. I sold what I could and gave away the rest. No more job, no more car, no more cell phone, no more gym membership, no more bills, no more contracts, no more credit cards. Nothing.
I was now free to follow my heart, and follow my heart was just what I did. So off to Sicily I flew to be with the love of my life. Woohoo!
This was four summers ago, and it was a magical, liberating, and terrifying summer. For the first time in my life I was marching to the beat of my own drum. I was no longer tied down to anything and the future was looking bright.
My fiancé at the time was (and still is) a World Champion freediver, and was teaching freediving courses abroad for a living, so I was able to join along as the yoga and meditation instructor. It was pure magic. It seemed as though all I ever had to do was just "face my fears" and take that first step in aligning myself with my heart. I trumpeted my new found glory to anyone who would listen and encouraged everyone I met to go out and chase their dreams.
We hit Italy, Denmark, England, France, Spain, Greece, and even Dubai, New Zealand and Japan before returning to our new home base in the Bahamas where we would continue to grow and nurture our yoga and freediving lifestyle with the peace and quiet of the island and the depth of her Blue Hole.
We got married on a rock and found a little kitten in a pipe and named her Piper.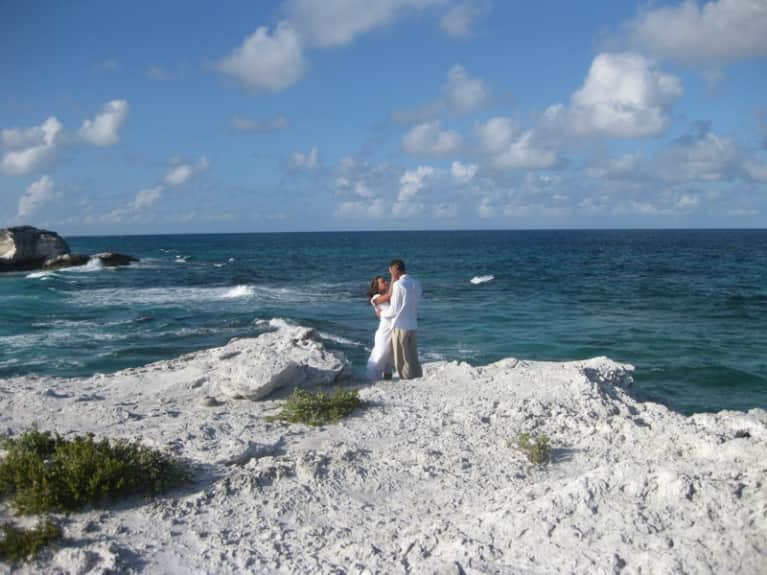 I was on cloud nine and life was perfect…
Or so it seemed.
We spent the next few months getting into a groove and I noticed that as I began to define this new reality as "my life" I started to carry over some of the same fears and attachments to it that I thought that I had left behind.
What if he leaves me? Where will I go? What will I do? Can I keep traveling like this every summer? What about our future? I need more stability! I need society! I need a more stable job!
Well, I'll be damned.
It appeared that all of these "bold" steps I had taken in pursuit of my dream were only half the equation. They were the just the outward action steps of a work that really needed to be done inside of myself.
Luckily, my husband had his head on his shoulders and had already successfully merged his mind, body and soul with his passion. His commitment inspired me then and continues to inspire me now. With his help and support I felt safe enough to continue to move forward.
But it was becoming clear that this physical path of truth and freedom required some serious internal work for it to be sustainable for me. The fears and attachments I had dragged along with me into this new life were not only prohibiting me from actually enjoying it, but they were also beginning to create a great deal of pain and anxiety. Even worse, I was starting to feel like a fraud in my promotion of truth and freedom while feeling trapped by my own mental constructs!
I realized that making external moves to align yourself with your truth is great but it's the internal work that's really going to make it count.
Four years later I am still living this unconventional lifestyle, but my message has profoundly changed. I am no longer an advocate of having to dematerialize or make a drastic change in your life to align yourself with your truth. Rather, I can see now that accepting life as it is and working to fearlessly strip away what is mentally holding you back from experiencing bliss in this moment is the only true way to freedom.
This is not to say that diving head first into your dreams is not a totally radical and liberating experience! It's just that more importantly, this dive needs to happen internally, and no matter where you are or what you are doing, this inner journey can begin right here and right now.