Sometimes It's Okay to Feel a Little Blue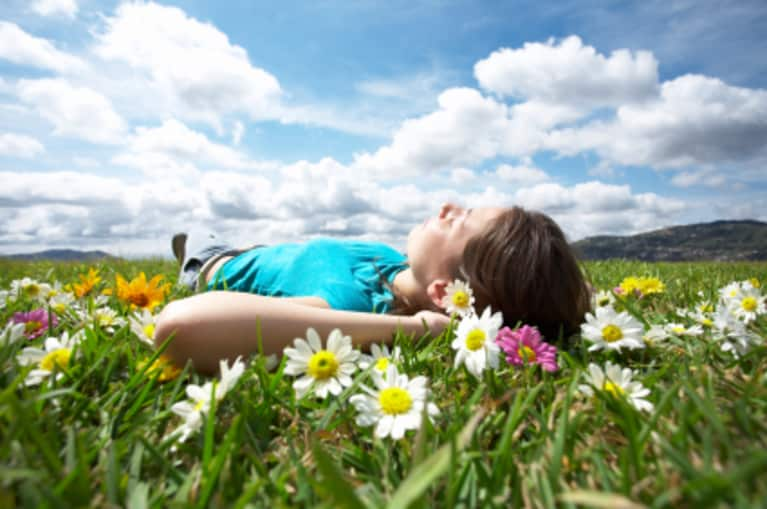 Sometimes, you are going to feel less than fabulous. I'm not just talking about when big things happen like the loss of a family member or a break-up or the loss of a job… But, on certain days you are going to wake up and feel cranky. It happens to all of us, no matter how healthy we are. It could be due to working a ton of hours on a special project or being dehydrated or not getting enough sleep or pms… You could be spending the week with your family, your family that you love, but... There are a million normal reasons to sometimes not feel your best. And, that's okay. No, it really is! It is natural to occasionally feel less than perfect. No one can ever be joyfully happy every single day. Living life on life's terms means rolling with the ups and the downs.
If you're feeling a little less than perfect, reflect on your life for a minute or two, and see if you can identify the root issue. If you realize that you haven't been drinking enough water or getting enough sleep, then you should be able to remedy these things quickly. If you've been working six days a week and know that this isn't going to let up soon, that probably can't be immediately dealt with. Regardless of your problem though, you must come into acceptance. So, you're stuck at the beach for a week with your annoying cousin and his even more annoying wife, so what? Unfortunately, they aren't going to disappear, so it's your job to come into acceptance of the situation, and then try to let go. If you're working too much the, same rule applies. Pms as well. It's okay to not be the smiliest person in the world for a day or two. And, once you let go of feeling the need for being super happy and just accept life as it is, you can relax.
If you can, treat yourself to some self-care. Get a massage, hit your favorite yoga class, make some plans for dinner with friends at your favorite healthy restaurant… whatever might be a healthy and relaxing treat. But, put the stress on healthy. Bingeing on sugar or alcohol will only make you feel much, much worse afterwards, so try to stay away from things of that nature. When I'm feeling cranky, I make sure to eat extra healthy, indulge in some bad TV and do some hip openers. Hip openers don't just feel good, but they also release your emotions like sadness, anger and resentment. It's always amazing how just a little yoga can make you feel a lot better!