How to De-Stress and Find Balance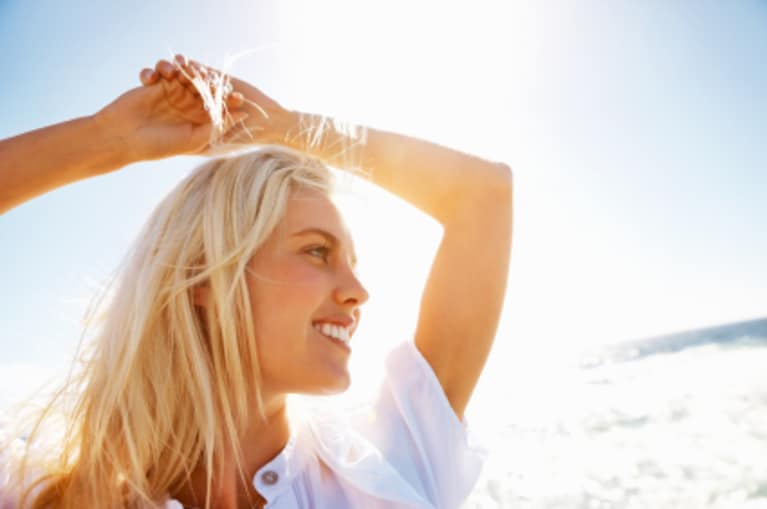 What is the first thing that comes to your mind when someone mentions the word balance? Did you attempt to balance on one foot? Perhaps you are still in Olympic mode and you think of the amazing women's gymnastics team balancing on the balance beam. Being in balance represents different things for all of us. For me it means having minimal stress in my life, being able to spend time with loved ones every day and having time to exercise.
What does being in balance mean to you? Take a moment to close your eyes and take a few deep breaths in and out of your nose. Keep your eyes closed, think about what you can do to live a more balanced lifestyle.
For most of us it means reducing stress in our daily lives. So let's work on that first. What are some of your trigger points that make you feel anxious. Just knowing what those trigger points are, can help you not get to the point of stress overload.
Now let that feeling go... get it out of your body. Take huge deep breaths in and sigh it out, shake your arms and legs and smile (you may already feel better). Continue by rolling your shoulders up, back and down to release any tension that might be there.
Now think about what makes you feel happy and relaxed. How can you do that one thing every day? Do you need to schedule time in your calendar for it? I schedule 'Katie time' every day to make sure I am staying true to myself.
Reducing stress and focusing on what makes you feel good from the inside out can really make a huge difference in your overall mood and happiness.
Here are a few quick tips that have helped me create more balance in my life. Try to incorporate them into your lifestyle and see how small shifts can create long lasting changes for you.
1. Find time every day for yourself.
2. Notice what makes you happy. Then do it more!
3. Live in the moment. Put the phone and camera down and just notice the beauty around you.
4. Exercise = Happiness. What is your favorite way to move your body? Experiment and then schedule time for it!
5. Let go of things that are no longer making you feel happy and satisfied.
6. My Personal Favorite.... give yourself permission to relax!