Operation Self-Love: 30 Day Detox Guide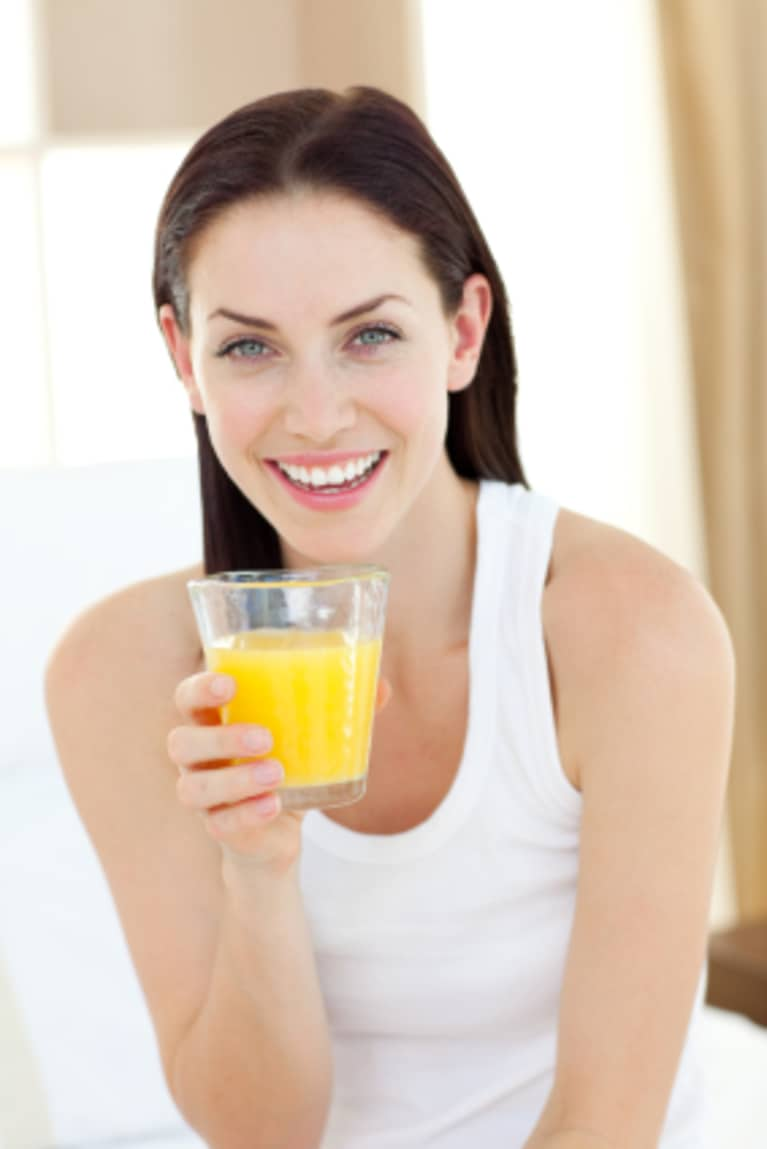 I recently wrote an article about recovering from love addiction. Immediately after sending the piece to my editor, I found myself back in the arms of two loving men, whom I started a secret relationship with a couple of years back. Unlike most men, they know exactly what I need, and they hit the spot every time. One goes by the name of Ben and the other Jerry.
I had traded one addiction for another; no longer craving the need for a man's touch to make me feel whole, I turned to cold, creamy ice cream.
This particular fix not only filled me up, but it just so happened to fill me out. Obviously my weight ballooned up, bringing with it low self-esteem. My higher self patiently watched, as my sugar addiction took over my ability to make rational decisions.
The problem was I was feeding the addiction on a regular basis. My body never had time to recover. I found myself thinking: 'If only I could go three days without having sugar, then I could potentially break the cycle,' but then a new social opportunity would pop up and I would find myself holding wedding cake, birthday cake, or a cocktail.
Let's get real, the problem wasn't sugar; the real issue was the reason I turned to sugar in the first place. Until I got to the bottom of my obsession I would never be able cure my sweet little secret habit.
How did I go about this? Well as Albert Einstein famously said, "The definition of insanity is doing the same thing over and over and expecting different results," which means in order to get new results we must do something radically different. Radically different for me, meant tackling a 30-day detox for the body, mind and soul.
I called it Operation Self-Love 30-Day Detox and it included:
Seven day juice cleanse
Yoga every day
Daily meditation for at least 20 minutes
No dating. (They seem to be a distraction on my self-love journey.)
No sugar
No alcohol
Daily journaling
Here is what I learned:
Feel Your Feelings
What I have during my detox is that it is okay on the other side of fear. I was essentially holding myself into a vibrational pattern of lack. I didn't feel worthy in life. Naturally I would overeat and turn to my addiction to fill that deep void. But essentially I was keeping myself from what I really wanted, which was to feel love and be love in the world. When we turn to addictions, it is because we need and want desperately to feel better. And often, we forget that our feelings can help us do that. After we work through them they can be the fastest way to feeling better.
Forget What Society Is Doing
I was in a vicious cycle of looking to society to make me feel good about myself. It was a chaotic mess trying to keep up with the pace of the world. I would try to appear as if I had it together, but inside I was falling apart. It wasn't until this detox that I gave myself the room to breathe and slow down. I had the opportunity to realize that all of the answers I needed in life are inside of me.
Trust Yourself and Trust the Process
Through this process of cleansing my body, mind and spirit I have allowed myself to be in the journey. So often in life I am trying to get somewhere, and I become frustrated because there is still out there. When we rebalance ourselves and focus on the present moment, we are always reminded that everything is always in divine order.