5 Hidden Horrors in Your Beauty Routine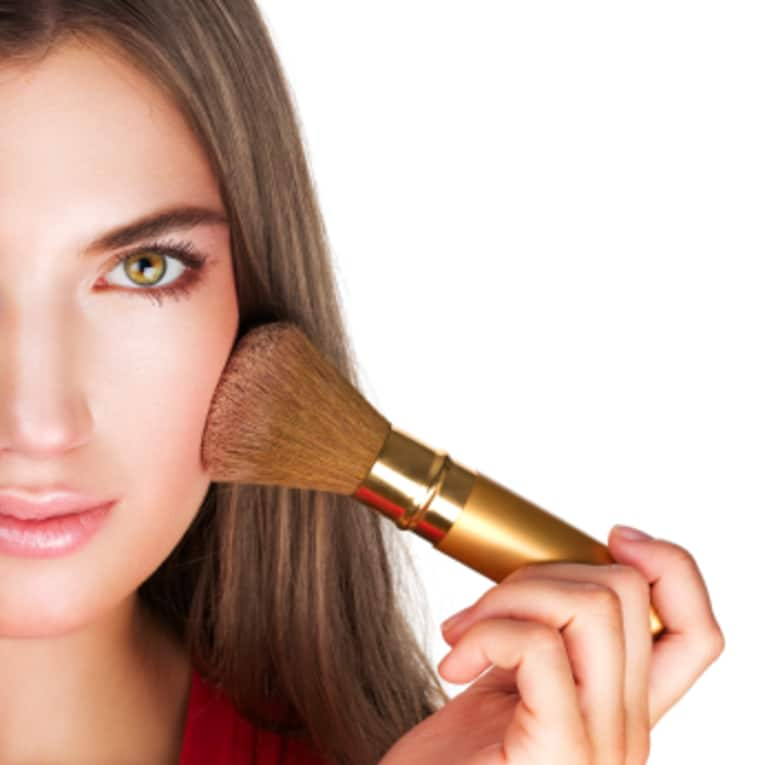 The best part of waking up is antifreeze on your face?! You may not know it, but many cosmetics contain horrifying ingredients. Many personal care products labeled as "natural" are far from it. Whether your lotions, creams, and shampoos are labeled natural or not, don't buy any product with any of these ingredients!
1) PEGs
Polyethylene glycols are used from industrial applications to medicinal applications. In short term studies, there are few, if any, negative effects. However, with long term topical exposure, PEGs have been linked to reproductive problems and reproductive tumors in women and embryos. PEGs are most known for their use in laxatives and can cause nausea, bloating, cramping, and other intestinal discomforts. These effects worsen with continued use when taken internally. When applied topically overtime, the effects are unknown.
2) Formaldehyde-releasing preservatives
These preservatives do just that—release formaldehyde, which is a known carcinogen. These are still used because formaldehyde releasers are frequently used as an antimicrobial preservative. A few of the worst offenders are listed:
DMDM hydantoin
Trade name- Glydant
Increased risk of dermatitis and formaldehyde allergies
Diazolidinyl urea and imidazolidinyl urea
Trade name - Germall II, Germall 115, and Germaben
Causes contact dermatitis
Derived from animal urine
Known to be toxic to human immune systems
Also known as hexamethylenetetramine (seriously?)
Used in production of plastics, rubber, and pharmaceuticals
Used as a hardening agent and in fireproof materials
Approved in the EU as a food additive, but not in the USA
Causes contact dermatitis
Similar to Methenamine (produced by Dow Chemicals)
Found more commonly in products than any other formaldehyde releaser
Sodium Hydroxymethylglycinate
Used commonly in personal care products and home cleaning products
Skin irritant and causes contact dermatitis.
3) Propylene Glycol
Want your daily dose of antifreeze absorbing into your skin? That's exactly what you get when using products with propylene glycol (PG). It's been used to de-ice airplanes, as an emulsification agent, a solvent, a working fluid for hydraulic presses, a pesticide, a lubricant in air conditioning compressors, and to produce polyester compounds. It's commonly used in personal care products, pharmaceuticals, and fragrance oils as a humectant and moisturizer. While PG has not shown evidence of being a carcinogen in some studies, it has been linked to respiratory infections and allergies. Depending on the application, individuals have experienced contact dermatitis, burning and itching skin, dry throat, shortness of breath, and asthma.
As scary as that is for people, it's not very common. The predominant use of PG is in de-icing agents, especially at airports. PG gives off high levels of oxygen depletion which can negatively affect animals in our water systems. Used in such large quantities, PG in runoff can deplete the oxygen in the water so much that fish and other aquatic life can die. Knowing this, the question arises: if oxygen depletion is so intense in marine life, do our cells become oxygen deprived when we use lotions, creams, and gels?
4) Parabens
Recently, a lot of research has been done to connect parabens to an increased risk for cancer; specifically breast cancer. The cosmetic industry uses parabens in nearly everything such as make-up, lotions, creams, deodorant, toothpaste, shampoo, etc. Sadly, the scientific community does not yet know the long term effects of parabens on people. We do know there are people allergic to parabens and have reactions of skin irritation, contact dermatitis, and rosacea. We also know parabens mimic estrogen and estrogen properties. It is unknown if the mimicking qualities of parabens cause estrogen-receptor activity to be compromised. We also know that certain parabens applied on the skin may react with UVB. This reaction could lead to DNA damage and premature skin aging.
5) Sodium Lauryl/Laureth Sulfate
SLS is a detergent and is in numerous personal care products because of its ability to produce lather. SLS can cause skin and eye irritation which can get worse with continued use. While SLS itself is not a carcinogen, it has been known to contain 1,4-dioxane which is a carcinogen in humans. The FDA encourages companies to remove 1, 4-dioxane from products; however, it is not required by federal law. Luckily, California's Proposition 65 classifies it as a cancer-causing agent. Because of Prop 65, SLS and products containing SLS have been shunned by many natural-minded people.
While many of these chemicals may be labeled as safe on their own, there is no known information on how two or more of these chemicals work together in your body. If you don't want one of these ingredients in your personal care products, you definitely don't want more than one. So many of these agents have FDA allowable levels, however, if all 5 chemicals are used in one product, has your risk for irritation, dermatitis, or cancer increased exponentially?