Fats to Enjoy (And to Avoid) This Fall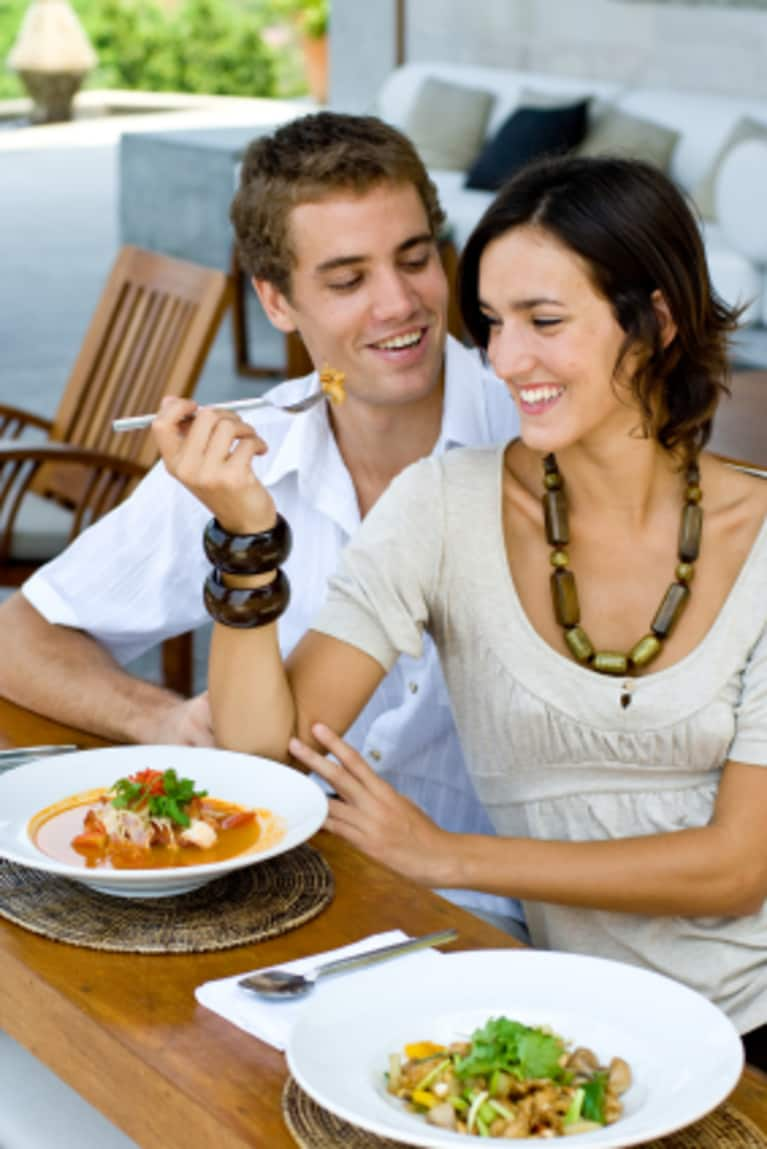 With the changing seasons come the new fashions down the runway. Right behind are the dieting trends. Back from the free flowing summer, there's inspiration to get back on track from barbecues and booze. Paleo for the stomach pouch! Vegan for the allergy-prone!
Like fashion, food rules aren't the same for everyone. Transcending all dietary theories is staying in harmony with the seasons. In 2012, you don't have to fatten up on sweet vegetables or store root vegetables and salted meats to prevent winter starvation. But, you do have to add a fall classic: fat. 
Fat feeds your brain and improves your mood by helping to counter act serotonin levels driven by decreasing sunlight. It balances your blood sugar by decreasing sugar cravings for Halloween candy and endless fruit crisps. And with the satiation that fat provides, upcoming feasts become moderate indulgences, not all out binges.
Now before you call the fashion police, realize that classic fats don't make you fat or unwell. In fact, because these fats contribute to good moods, less sugar cravings and built-in-portion control, they help maintain your weight and cool inflammation. If there's one food fashion faux pas I see most people make, it's believing that traditional fats, not sugar, make you fat and unhealthy.
There is a caveat. Fat is like denim. Whether you are sporting a vegetarian, GAPS or blended nutrition style, you can find a classic fat that works best for your body. But there have been bad denim missteps, like stone washed and sandblasted jeans.
Below are some timeless fall fats to cook with and "What were they thinking?" fats to start reducing or eliminating. Also included is a recipe to get you started.
Classic Fall Fats to Enjoy:
Coconut oil: For all foodie types, including vegetarians and vegans, this oil is great for scrambling those farm fresh eggs.
Ghee, or clarified butter: Casein- and lactose-free, with a high smoke point, this traditional Indian food is great for those with autoimmune conditions looking to cook at high temperatures.
Nut butters: For those with insulin-related health concerns (i.e. Polycystic ovarian syndrome, Type 2 Diabetes, heart disease), these are great for lowering the glycemic index of traditionally rich, dessert foods and soups (see recipe below).
Fats to Avoid:
Vegetable oils: Canola, Corn, Soybean and most imitation butter spreads. These oils are unstable under high heat and promote inflammation in the body.
Trans fats: Any fat that leads with "partially hydrogenated." While trans fats are accepted as bad for our health, many restaurants still use them (Tip: when dining out, ask your server what oils are being used. If it's a, "What Were They Thinking" fat, ask to substitute with the healthiest oil available. Then tip really well!
As you swap out your summer fats like olive oil with the more stable cooking fats above, you'll help ground your body in the beauty of wellness this fall season.
Halloween Frozen "Snicker" Bites
Frozen Pitted dates (pick ones with holes that are easy to fill)
For Chocolate Filling
· ½ cup almond butter (any no-sugar nut butter would work)
· ¼ cup cacao powder
· ¼ cup honey
· ½ tsp. vanilla
· dash of sea salt
1. Combine all filling ingredients in bowl, mix until smooth.
2. Put in freezer for 30 minutes.
3. Take out and thaw for 5.