Get Out of Your Head and Into the World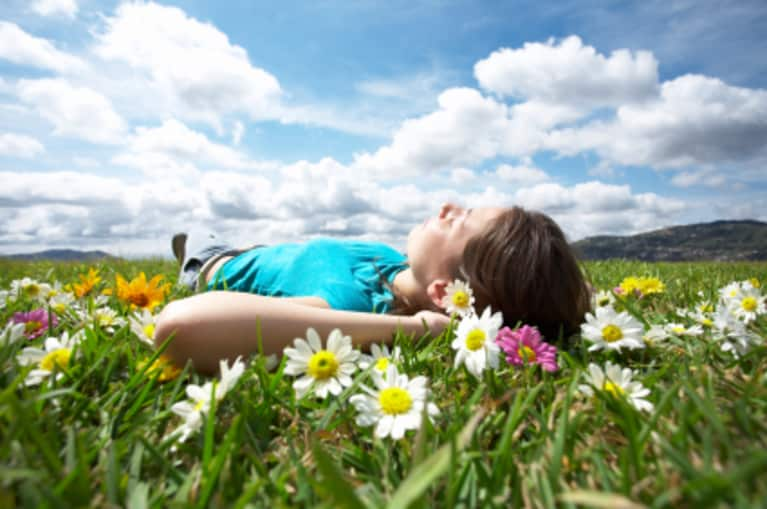 Every weekend I visit my family in the country. The drive is very quiet, incredibly peaceful. It is very rare that I pass more than one vehicle. Equally rare is passing a vehicle that is not a tractor.
As I was driving back into the city from my visit on Sunday, I passed an older gentleman mowing his lawn. I paid him no mind until my truck got closer to his location. That's when it happened. He changed my enter day with one single action: He waved.
I was on the road totally disconnected from humanity. My partner was in the passenger seat. We were enjoying a quiet drive in our own heads, completely cut off from the rest of the world. With one wave, a sweaty, 60-something year old gentleman woke me up and connected me back to the rest of the world.
I smiled. My partner and I waved. The man smiled, and once we had passed, he picked up exactly where he had left off mowing his lawn.
It is so amazing how these little acts like waving and smiling and take us from feeling alone and private in this world to feeling connected to everyone.
Your smiles and your acknowledgment of the people around you is so important. Not only to those around you, but to yourself. Connect with your environment. Dare to connect to your neighbors.
I needed to get out of my head and back into the world. Whether that old man knew it or not, he brought me into a place that was not just about me, but about everyone. It was a great reminder and lesson that we are all here together, and I appreciate it so much.
If I see him next Sunday, I will stop to tell him what a wonderful teacher he is.