5 Tips for Manifesting... NOW!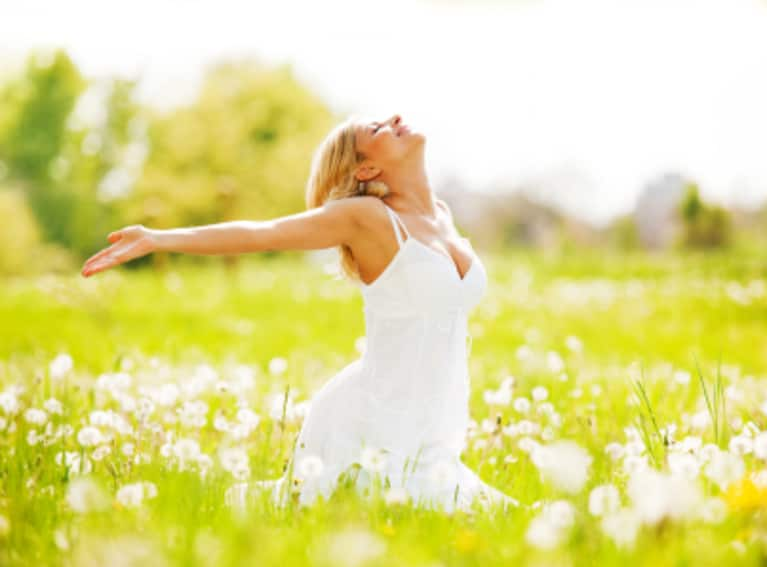 Over the course of the past few years, I've experienced a high volume of personal transition and uncertainty. I have questioned careers, locations, partners, and almost everything I had envisioned my future to be. I searched for guidance from almost any source that I could find. Family, graduate school professors, and others offered a great deal of unsolicited advice that seemed to have more to do with what they wanted for themselves than what would be good for me. Others offered lofty words of wisdom about how I should follow my heart (if I knew what my heart was saying, would I be in this pickle!?).
As time wore on, I began to hear more and more about how I should be practicing manifestation. I made a list of goals for my emotional and physical health, and started to follow every manifestation guide I could get my hands on. Unfortunately, my life didn't make a turnaround nearly as quickly as I was hoping it would.
Manifesting began to feel a little more like… waiting.
I began to realize that manifesting wasn't enough for me. I needed more direct action. Here are some ways that I found to create union between the two and generate change:
1. Writing down goals and vision statements is important, but telling them to the people around is key. For example, if your goal is to start teaching yoga at a local studio, tell your friends, family, and/or support networks. You never know if one of them happens to know a studio owner or someone looking to hire a teacher. Additionally, the people you reach out to will be able to spread the word about your services and generate increased interest in you and your classes.
2. Create a logic model or a strategic plan. Yes, this sounds way too business-like for your personal life, but I promise; it is helpful. Logic models and strategic plans don't only identify where you're headed, but what you need to get there. If you are working towards making a career shift, do you need additional skills? Will you need to take a course to gain those skills? Will that course cost money and time? Will your friends and family need to offer you some kind of support while you sacrifice time with them to attain these skills? Planning isn't only about the ultimate goal you'd like to reach, but every nitty-gritty detail of how to get there.
3. Make a timeline. Manifesting involves being patient, but setting timelines helps you to know if you are making progress or standing still. It can help in holding yourself accountable.
4. Budget in some time to reassess. When you start setting goals and working on manifesting something, you may be focused on a particular career objective. As time progresses, you may realize that your career objective is less important than the physical location where you reside. Maybe a family matter needs increased attention, and you need to manifest a calm and stable lifestyle to authentically provide assistance to another. Or maybe you fall in love…
5. Most importantly? Be patient. Change and progress take time. Often, more time than we hope. If you can, find a way to be grateful for the extra time. Think of all of the interesting people you will meet and what you will learn as a result of the process. You may find a whole new perspective, relationship with yourself, and vision for your future. Best of all, you may find greater joy than you ever anticipated.