How My Workouts Became Therapeutic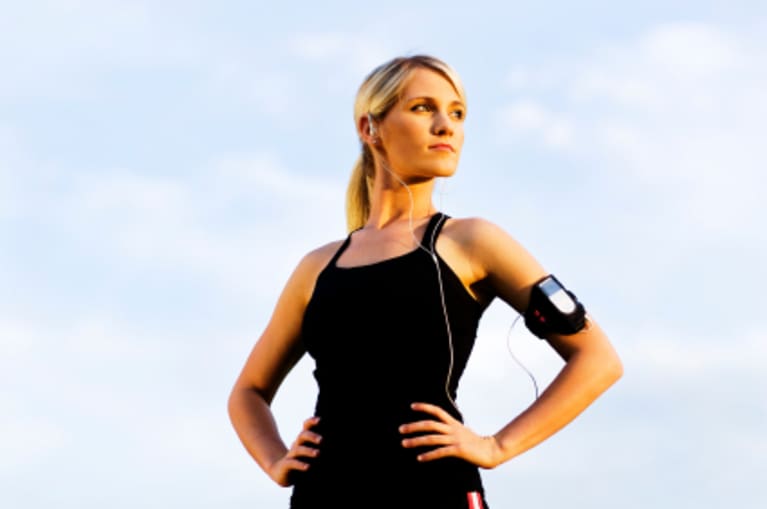 I am a true fitness enthusiast who works out six days a week for my health and for my sanity in this crazy, hectic and sometimes, unkind world. Working out makes me feel complete, it moves me to be a good person, and it calms me to be able to face problems. It is motivating, rejuvenating and simply, who I am. Recently, I lost a dear friend, and I was looking for a way to deal with those emotions. Since I am a self-described "gym rat," I dove into my workouts not only to continue my quest to lead a healthy life, but I readily approached my workouts as a way to seek comfort.
After my friend's death, thoughts of him, memories of good times and moments of sadness washed over me continuously throughout the day. I was living my life, but it felt like I was living it in a cloud -- a foggy day where I could still see, but not very clearly. I'd be happy, and then I would suddenly start to cry. I needed to make sense of this wonderful man's life that was needlessly shortened, and I needed to organize the craziness of the situation.
For me, running is a complete solitary activity. I don't run in groups, with friends or in races; rather, I run by myself. During this time, and some days it can be over an hour, I listen to music and I think. My friend had been an avid runner for years, so when I really got into running, he would tell me how great he thought it was. Of course, now when I run, I think of him. My thoughts turn to him younger and in shape, running during the era of short satin shorts and headbands. Those thoughts push me a little further to run longer and a little faster. I run to show my appreciation that I am able to do this, and I run for him -- to celebrate when he could do this.
Weightlifting, by far, is my favorite workout. I relish the days when I am building and shaping my muscles. A month before my friend's death, he called me over and in front of four other co-workers, he said to me, "Are you in the best shape of your life right now?"
"Yes Den, was my reply, at forty-one years old I am."
"That's amazing," he said, and I knew he was proud of me.
During the 14 years I knew him, we talked many times about working out, and he knew it was my love. He encouraged me and gave me advice from his vast library of knowledge. In the past couple of years, I didn't bring it up much, because he was sick and had trouble walking, let alone working out. All along, though, he was happy that I was able to do it, because there wasn't a selfish bone in his body. In the end, he was so weak (yet so strong), and one of the many memories I cherish is that he said I had accomplished something great. So, as I appreciate my weightlifting sessions, I remember his thoughts of me, and it propels me to lift harder, concentrate more and strive to be the best I can be.
Working out, most times, is seen as something physical, but a big part of it is also mental. I've literally had workout sessions that ended in tears. My emotions come out as I'm sweating and pushing my body. It is completely therapeutic, and there is no better time for me to use working out as a therapy session than right now, during this difficult time.
My friend will always be in my memories, and in each day I struggle to move on with my life and mourn his admirable life. I will forever be changed from knowing him and from dealing with the pain of someone taken too soon. I am comforted knowing he would be pleased to see I am still working out, and that those workouts fuel me to deal with the pain as he crosses my mind often. Throughout our friendship, he helped me in more ways than I could ever express, and I know he's in a place now where there's no pain. And he is happy to see that he helped me one last time.