The Importance of Loving Oneself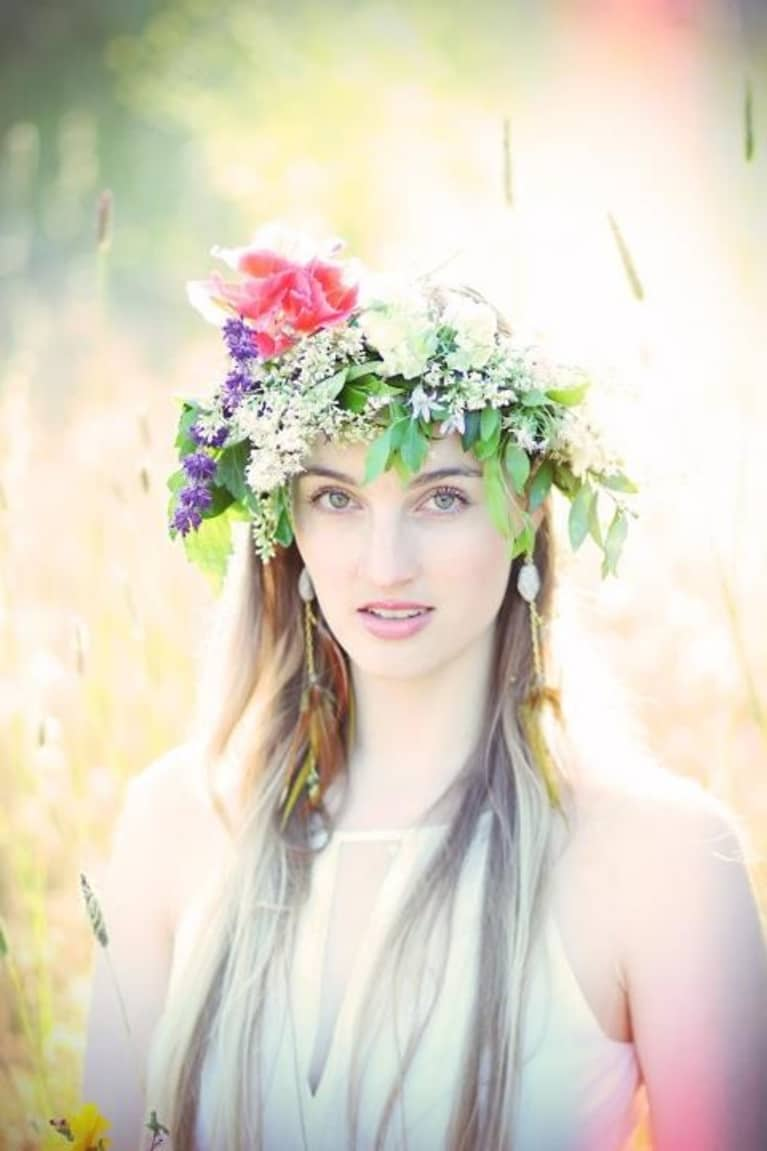 I had a realization last night. I must preface this post with the simple truth that I am a human being far from arrogance and over-confidence. In fact, I have been told in the past I could benefit from a little more self-importance now and again. So I took that advice - mindfully, as one ought to approach everything in this life - and have fallen more madly in love with my Self than I thought possible.
Considering how beneficial, life-changing and exquisite the journey of falling in love with my Self has been thus far, and the fact that I'm only 24, brings me such joy; knowing that this journey is truly just beginning, and that my Self will evolve, change, grow and this relationship will only continue to develop is powerful and proving to be my most favorite relationship. How's that for some wonderfully selfish self-love? My point is this: if you've not already fallen head over heels in love with yourself, there's no time to waste. Pack a bag and set out on your journey today.
When I say, "Fall in love with yourself," I by no means intend for you to fall victim to your bewitching reflection like Narcissus, nor do I mean for you to extend less love to others. I simply mean to illustrate that the Self is all we have. It's a bit scary to think about, and something that I've spent my entire life sort of worrying over. I cannot even imagine life on this Earth without my incredible mother and will never in a million years be comfortable with the concept of not having her to hug, love, talk to, laugh with, and go to for advice on everything. The same goes for the wisdom, humor, intelligence, support, and love of my awesome dad. While these are still concrete truths to my core, I've come to a place in my life where I realize that the truth is human life is temporary. We must live our lives to the fullest every single day. We must shower our loved ones, and ourselves, with gratitude and affection. We must try to see life's fleetingness in a less foreboding sense, and more as a gift. Human beings are tangible, but what we are here on earth to create (love, understanding, knowledge, traits, characteristics, bonds) is truly intangible.
I realized that I had spent so many wishes on stars asking to never ever have to live without my dearest loved ones, and I was putting energy into something impossible, rather than putting energy into a firm belief that I am enough. It's a truth, a sad truth. We'll not live forever with our sweet and beloved dog, nor will we have the same opportunity with all of our closest loved ones. I didn't mean to get so heavy here, but it's something to consider. Rather than living for unrealistic prayers, why not make today the best it can be? I never miss an opportunity to tell my loved ones, "I love you." Nor do I miss an opportunity, these days, to tell myself, "I love you." I never want to lose my loved ones, but instead of trying to control the inevitable, I prefer to make the home within my own mind and body one that will always bring me utmost comfort, assuredness and warmth. I've begun to realize, through my acceptance of life's complicated impermanence, that it's important to dedicate just as much energy to a positive Self-relationship each day as it is to extend energy to relationships with family members and friends. Since the Self is all there really is, in the end, we would benefit from being able to receive the same love, acceptance, admiration and comfort from the Self as we receive from others.
In a very short time I've learned a simple lesson from my journey of Self-love:
The more madly one falls in love with oneself and one's own life, the more madly one receives love from others and from the world.
It's true. It may sound hokey but it's true. I've never fully marched to the beat of my own drum, made my own rules, followed purely my own bliss, cared less about appearances, given up make-up, listened to my body, or let go of fear and control…until now.
I have let go of fear and stepped into love (thank you for the phrase, Kathryn Budig). I have allowed myself to fall deeply in love with who I am, with the life I live, and with my purpose here on earth. I have ignited every one of my senses and have never felt more alive. Now, this is a deeply personal journey, one that will differ for every single human being. But let me just tell you, I've never received more positive energy, contact, love, attention, flattery, friendship, or reactions from my fellow beings or the Universe until I honestly felt all of that towards my Self.
I don't have a special recipe. I don't have a concoction to recommend for the days that self-love just isn't happening (and trust me, it's not going to happen every moment of everyday for the rest of forever; there will be ups and downs just as there are in every human relationship…but you don't stop loving your spouse or family member when things get bumpy, do you? The same goes for the Self). I simply have learned through experience that by embracing, admiring and unconditionally loving oneself, an imaginary wall crumbles and in flows more bliss than could possibly be described.
So, have a little celebration of yourself today. March (and maybe even shake some booty) to that unique beat of your unique drum, that beat and dance that are like no one else's. Go quasi-Narcissus for sixty seconds and look into the mirror, complimenting aloud one quality of your external beauty and one quality of your internal beauty that you are grateful for and that you admire. Or maybe don't stop at one and acknowledge ten of each! Dress in something that makes you feel uniquely you. Have your favorite food for lunch. Have another favorite food for dinner! Write in your journal (or maybe start a journal). Laugh at the jokes, blundering moments and deeply inquisitive thoughts of your internal monologue. Become your own best friend and biggest fan.
Why do this? Because by loving yourself you are opening yourself up to receive more outside love than you are even prepared for. September has just begun; the fresh beginning of a fresh month is the perfect time to start your journey. Bon voyage!